Gains in the Education of Mathematics and Science (GEMS) is an Army-sponsored, summer STEM enrichment program for middle and high school students that takes place in participating Army research laboratories and engineering centers. GEMS' mission is to interest young people, who might not otherwise give serious thought to becoming scientists or engineers, in STEM careers early enough that they have the time to attain the appropriate academic training. The program is based on a multi-disciplinary educational curriculum, and is focused on age and grade-appropriate hands-on activities, in areas such as science, engineering, mathematics, computational sciences, computational biology, biomedical sciences, chemistry and biology.
You'll Get To...
work with other students your age to explore STEM topics that are related to current, cutting-edge U.S. Army research
work beside college students that are pursuing STEM careers
learn about STEM in a hands-on, lab-based environment – no textbooks
there's no fee to participate, and we issue a small stipend to cover some of your costs
meet students, teachers, scientists and engineers who live and work near you
Eligibility
Rising 5th through 12th graders are eligible.
Participants must be U.S. citizens or U.S. permanent legal residents.
More Information
All students who are selected and successfully participate in GEMS qualify for an educational stipend ($100 per week) to offset any cost to the student or family to participate (travel and food).
Information for Volunteers
GEMS relies heavily on U.S. Army Scientists and Engineers to enhance curriculum, promote STEM careers and interact with students. If you have an interest in volunteering, please contact your local program coordinator or contact aeopgems@nsta.org for help finding a program near you.
GEMS recruits local teachers to guide curriculum, manipulate research areas into grade-appropriate topics, and represent educational standards for student safety, health and behavior. Apply to participate as a Resource Teacher (RT) using the map below. RT participants receive a fixed-rate stipend based on experience and education level.
GEMS recruits college and high-school students of STEM to guide student discussion and serve as role models. Apply to participate as a Near-peer Mentor (NPM) using the map below. NPM are offered a fixed-rate stipend based on experience and education level.
Important Dates
November - December
Near Peer Mentor (NPM) and Resource Teacher (RT) applications open
January
Near Peer Mentors and Resource Teachers interview and begin security clearance process
January - February
Student participants application opens (exact dates vary by site)
March – April
Student application deadline
April – May
Applications reviewed & participants selected
May
Selected students notified
June – August
Students participate in GEMS program (length and dates vary by location)
Interested in this program?
If you are interested in this program email us or call 1-800-807-9852. We'd love to hear from you!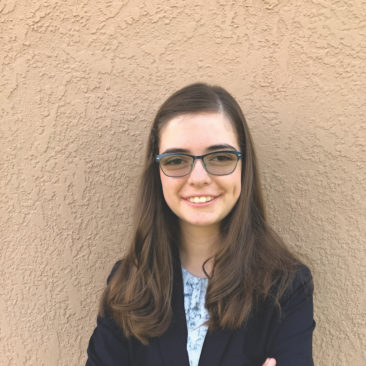 FEATURED STUDENT
Mireya Sánchez-Maes
Gains in the Education of Math and Science (GEMS)
Read the story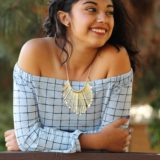 GEMS ON THE BLOG
GEMS Mentors Sound Off!
March 7, 2018
Read the story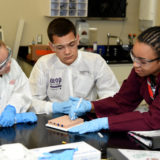 GEMS ON THE BLOG
Rediscovering STEM Through the Eyes of My GEMS Students
November 20, 2017
Read the story
Program Locations
Click a highlighted state to find a location near you