*Camp Invention will be going virtual this year. Camp Invention Connect brings innovation and creativity into campers' homes. With a set of four themed kits providing an abundance of materials, this one-of-a-kind program delivers hours of hands-on, high-energy fun! With each kit, children take on a unique set of challenges that build confidence, perseverance and creative problem-solving skills. Certified educators serve as Coaches, facilitating virtual collaboration among participants and providing step-by-step activity instruction. Learn more here.
Find specific location updates in the map below.
Camp Invention® is an exciting summer enrichment program that provides children with opportunities to bring their biggest ideas to life while developing essential 21st-century skills. Local district educators facilitate the activities and enthusiastic high school students serve as Leadership Interns, ensuring that one staff member is in place for every eight children. Throughout the week, children rotate through hands-on activities that encourage them to collaborate, build confidence and persistence, and invent creative solutions to real-world problems.
To find program locations, click on a state in the map below or download a locations list.
You'll Get To...
Participate in fun, hands-on challenges that encourage creativity and curiosity
Collaborate with other students to develop innovative solutions to improve the world around you
Discover STEM concepts through imaginative, high-energy activities
Be inspired to innovate, dream, overcome obstacles and become a confident creator
Design and build prototypes, explore entrepreneurship and learn how to protect your intellectual property
Eligibility
Rising kindergarten through 6th graders are eligible
More Information
Need-based stipends are available at Army-sponsored Camp Invention program sites. Families wishing to apply for a stipend should contact Wendy Merket at wmerkert@invent.org.
Information for Volunteers
*Due to the shift to CI Connect, most sites will NOT offer the LI program this year. Only the Mary A. Otondo and Rucker locations may offer an LI program. 
The National Inventors Hall of Fame offers a volunteer Leadership Intern program for high school and college level students, and would welcome AEOP alumni to participate. Participants get hands-on leadership experience, gain valuable communication skills and can earn up to 40 volunteer hours.
For more information contact Wendy Merkert at wmerkert@invent.org
Important Dates
May
AEOP-sponsored locations are posted
June - August
AEOP-sponsored locations host programs at schools near a GEMS location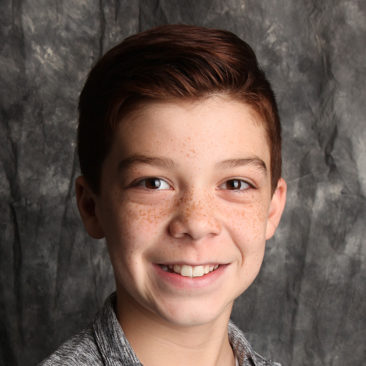 FEATURED STUDENT
Chance Annis
eCYBERMISSION, Camp Invention
Read the story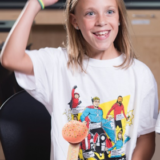 Camp Invention ON THE BLOG
Camp Invention Powers the Innovation Superheroes of the Future
May 22, 2018
Read the story
Program Locations
Click a highlighted state to find a location near you