eCYBERMISSION is an online STEM competition for 6th to 9th grade students that promotes teamwork, self-discovery, and the real-life applications of STEM. Students work in teams of two to four, led by an adult Team Advisor, to choose a problem in their community to explore with science or solve with engineering. Throughout the competition, students work on team building and interact with STEM professionals while competing for state, regional, and national awards that can be used for future education.
You'll Get To...
develop ideas that address problems facing your community
interact with scientists and engineers who currently work in robotics, technology, forces and motion, environment, food and nutrition, national security and safety, and alternative sources of energy
gain valuable team building experience
see the real-life application of STEM as you bring your ideas to life
earn state, regional, and national awards
Eligibility
Rising 6th through 9th grade students are eligible
eCYBERMISSION Mini Grant
What is the Mini-Grant Program?
Are you looking for funds to assist your teachers in the classroom? Funding is available to help support teachers and program leaders as they implement eCYBERMISSION into their classroom.
Who can apply?
Any Team Advisors of students in grades 6-9 can apply. However, special consideration is given to Title 1 schools and to those with underserved/under-represented populations.
What are the deadlines for 2022-2023 application process?
November 16, 2022 – Application closes
November 21, 2022 – Teachers and students must be fully registered for the competition and on complete teams
Apply here.
More Information
eCYBERMISSION is free to enter.
Information for Volunteers
eCYBERMISSION is always looking for volunteers. Volunteers serve as Team Advisors, Ambassadors, CyberGuides and Virtual Judges. Register here to access the full list of opportunities to volunteer.
Important Dates
August 12, 2021
Student & Team Advisor registration opens
Ambassador registration opens
CyberGuide registration opens
November 15, 2021
eCM Mini-Grant application closes
November 23, 2021
Early Registration Closes
Deadline to receive free STEM kit (Students must be on a complete team to qualify)
December 10, 2021
Deadline for Shipping STEM Kits
January 12, 2022
Team and TA Registration Closes – Last chance to finalize your team!
March 2, 2022
Mission Folder Submission Deadline!
CyberGuide Registration Closes
March 14, 2022
Virtual Judge Registration Closes
March 16-30, 2022
Virtual Judging
April 25-29, 2022
Regional Judging
Early May 2022
State Winners, Regional Finalists, and National Finalists Announced
June 20-24, 2022
National Judging & Educational Event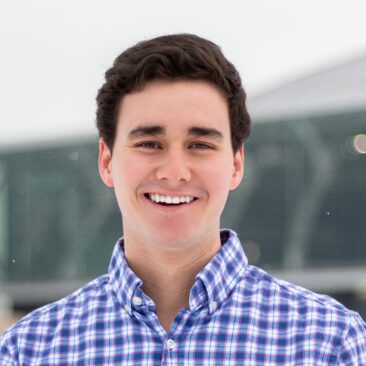 FEATURED STUDENT
Kevin Kaspar
eCYBERMISSION in 2015, 2016, 2017
Read The Story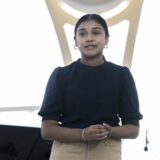 ON THE BLOG
This eCM Alum is Taking Her STEM Work Global
January 27, 2022
Read The Story