The Need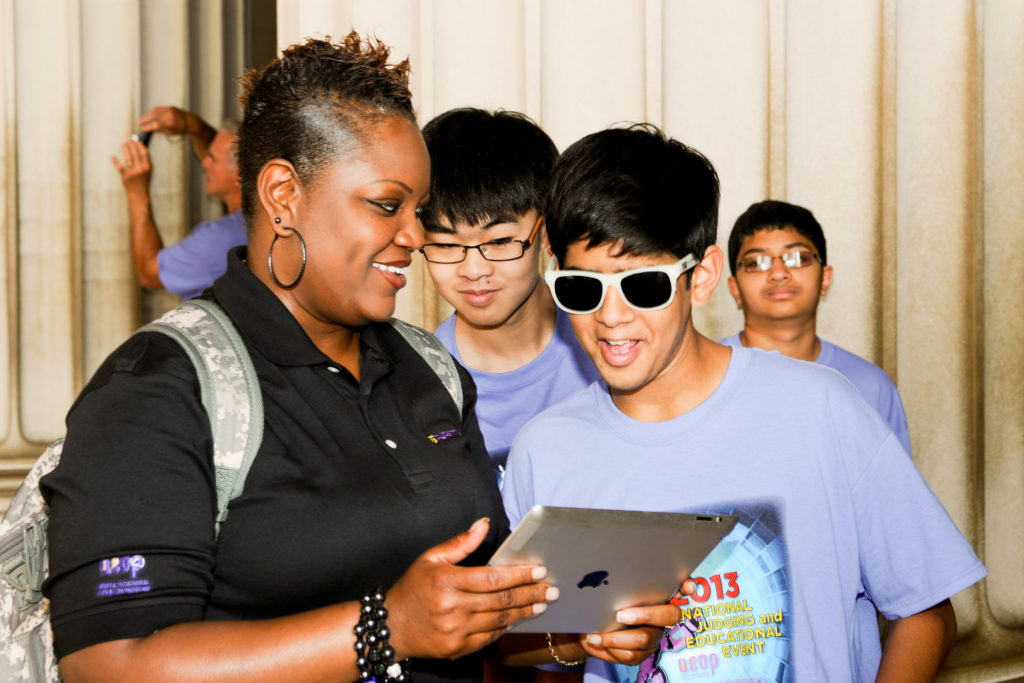 The need for STEM literacy – the ability to understand and apply concepts from science, technology, engineering and mathematics in order to solve our nation's most complex problems – is growing exponentially. STEM literacy goes beyond the traditional occupations of scientist, engineer and mathematician. Ultimately, the continuous development of innovative solutions help protect our soldiers, and our nation, against current and emerging threats. Your time makes our work possible.
How to Get Involved
There are a variety of ways to get involved, no matter whether you're a research scientist or an interested parent.
As a Teacher
Reinforce your content knowledge through research experience and interactions with Army and DoD scientists and engineers. Research Experiences for STEM Educators and Teachers (RESET) provides an opportunity to get summer research experience at participating Army Laboratories. Teachers translate this knowledge and experience into enhanced STEM research curricula and enriched learning for their students.
As a Mentor
Mentors are scientists, engineers or STEM professionals who provide guidance, support and professional input to STEM focused students through a variety of activities, including
Classroom Presentations
Teacher Professional Development
STEM Competition Mentoring & Project Judging
Curriculum Development
As an Ambassador
Ambassadors serve as the "face of eCYBERMISSION" and actively promote the eCYBERMISSION Program in their communities. Ambassadors recruit both students and volunteers to participate in this annual competition. Ambassadors can also volunteer as a CyberGuide or form their own teams and participate as a Team Advisor.
As a Team Advisor
Team Advisors assist student eCYBERMISSION teams with registration, choosing a Mission Challenge, provide oversight of team activity and review the Mission Folder prior to submission. One Team Advisor is required for each eCYBERMISSION team.
As a CyberGuide
CyberGuides provide online assistance to eCYBERMISSION Teams via online discussion forums, chat rooms and monthly Live CyberGuide chats. CyberGuides can also serve as Ambassadors and promote the eCYBERMISSION program in their local communities.
As a Virtual Judge
Student Virtual Judges are college or university students studying STEM and must be at least 18-years-old. The Student Virtual Judge Program gives students an opportunity to gain experience in critical thinking and provide constructive criticism in science and engineering. Student Virtual Judges volunteer virtually through the eCYBERMISSION Website.
Find a Volunteering Opportunity
Our volunteering opportunities cover a wide range of ages, STEM activities and locations. Use our Program Finder to find a program that interests you, then get in touch to get involved!