*Due to COVID-19, 2020 RESET Level 1 and Level 2 participants will now be combined for an enhanced Level 1 experience. The new Level 1 experience will include three modules of online professional development with approximately 30 hours each. Everyone will participate in online interviews with scientists and engineers at Army Laboratories and Centers. 
RESET provides educators with summer research experience at participating Army Laboratories. The goal of this enriching program is to reinforce teachers' content knowledge through research experience and interactions with Army and Department of Defense scientists and engineers. Selected teachers will participate in online learning as a cohort, with a subset of the cohort selected to conduct research on-site with a mentor Army scientist or engineer. At the completion of the program, teachers will be able to translate this knowledge and experience into enhanced STEM research curricula and enriched learning for their students.
Eligibility
RESET is designed for high school and upper middle school teachers of science, math and/or career technical education (CTE) including engineering and other topics closely related to STEM.
Important Dates
November 15
Teacher application period opens
March 1
Teacher application period closes
March 15
Selected teachers notified of Level I and Level II cohort status
April 20 - May 15
Module 1: Introduction to Research & Legacy Cycle
May 25 - June 19
Module 2: Legacy Cycle & 5E
June 29 - July 24
Module 3: Mentors & Planning
August
Presentations of STEM Lessons
Interested in this program?
If you are interested in this program email us. We'd love to hear from you!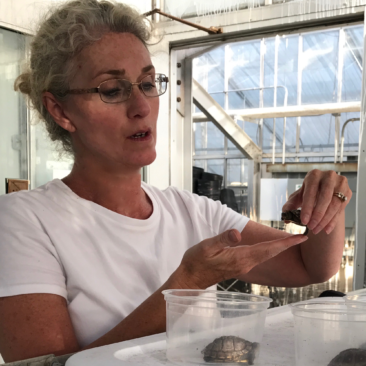 FEATURED STUDENT
Holly Miller
Research Experiences for STEM Educators and Teachers (RESET)
Read the story
RESET ON THE BLOG
How to Refresh your Teacher Toolkit in One Easy Step
March 29, 2019
Read the story