Where do you want your STEM education to take you? The AEOP Undergraduate Apprenticeship program invites you to elevate your STEM knowledge and experience and take part in the research that is shaping the future of our nation. If you are interested in pursuing a career in STEM or want to take the next step in your STEM education, an AEOP Undergraduate Apprenticeship may be right for you. As an apprentice, you will gain first hand exposure to the cutting edge research that is happening in top university labs and U.S. Army Research Laboratories and Centers across the country. Working under the mentorship of a professional scientist or engineer, you will learn about the variety of paths in your STEM field of interest and develop the tools you need to get there. Let AEOP help you achieve your STEM education and career goals!
AEOP Apprenticeship Benefits
Stand out from your peers by making the most of your summer or the academic year. The experience of an AEOP apprenticeship looks good to graduate school admissions officers and recruiters for STEM jobs.
Be in the room where it happens. Apply classroom knowledge and feed your curiosity by immersing yourself in the research world. Not only will you be exposed to high-tech equipment and cutting edge techniques, but you will learn the sounds, smells, and the pace of the lab. Learn the culture of STEM.
Mentorship is the special sauce. There is so much to learn from the people in the lab. As an AEOP Apprentice you will receive formal mentorship from a professional scientist or engineer. In addition to this, there will be multiple opportunities for you to learn from the STEM practitioners, of varying levels of experience, around you. Receive guidance and coaching and start building a network that will make all the difference in your STEM journey.
Research that matters. U.S. Army-sponsored research addresses the Nation's biggest challenges. An AEOP apprenticeship provides the opportunity to be part of the long history of discovery and innovation for the benefit of our country.
Ongoing support. Connect with a community of like-minded peers, other AEOP apprentices from throughout the country. Take advantage of the AEOP's ongoing webinar series that highlights hot STEM careers, research areas, and additional opportunities with the AEOP. Or, attend a workshop to build skills required for graduate school applications and/or your job search.
Earn a stipend. Not only is participation in the AEOP free, all AEOP apprentices receive an educational stipend in recognition of their work.
Information for Applicants
In collaboration with universities and U.S. Army Research Laboratories and Centers, the AEOP is proud to offer summer, semester, and year-round apprenticeships for undergraduate students throughout the country.
Apprenticeships take place onsite unless otherwise noted. (In the case of location closures due to COVID-19 restrictions, apprenticeships may be offered remotely or cancelled depending on individual location circumstances.)
AEOP Undergraduate Apprenticeships are designed for commuters. Transportation, meals, and housing are not provided. It is important to keep this in mind when selecting locations in the application.
Applicants must meet eligibility requirements, complete the AEOP Undergraduate Apprenticeships application, and submit recommendations (if required) by the due date in order to be considered for an apprenticeship.
Please review the application FAQ for application tips and answers to frequently asked questions. We strongly recommend that you write the essay and gather materials (transcript, etc.) before starting the application. Information on what is included in the application is included in the FAQ here.
Letters of recommendation are required for some apprenticeship locations. Find the recommendations form here. Extraneous recommendations will not be reviewed.
There is no application fee and participation in AEOP Apprenticeships is free.
All apprentices earn an educational stipend in recognition of their participation. The stipend amount varies by apprenticeship location and program duration. If selected for the apprenticeship, information about the stipend will be provided in the award letter.
Spring 2022 Undergraduate Apprenticeships are now closed.

Summer 2022 Undergraduate Apprenticeships

are closed. 
Eligibility
All participants must be current undergraduate students who are U.S. citizens or permanent legal residents. Additional eligibility requirements vary by location.
Important Dates
December 15, 2021 - February 28, 2022
Spring and Summer 2022 Undergraduate Apprenticeships applications open
March 21, 2022
Some sites are extending application deadlines to March 21. Please check the updated location list.
Summer 2022
Undergraduate Apprenticeships (specific dates determined by location)
Apply here
AEOP Summer 2022 Undergraduate Applications are now closed.
Interested in This Program?
If you are interested in this program email us or call (585)475-7177. We'd love to hear from you!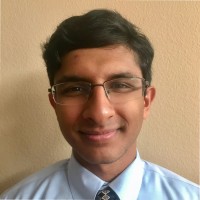 FEATURED STUDENT
Vijay Ramesh
Undergraduate Apprenticeship Program and GEMS Near-Peer Mentor
Read The Story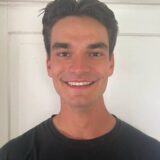 Undergraduate Apprenticeships ON THE BLOG
Into Unchartered Territory: An AEOP Apprentice's Research Experience
August 8, 2022
Read The Story