Junior Solar Sprint (JSS), administered by the Technology Student Association (TSA) through a grant awarded by the Army Educational Outreach Program (AEOP), is an educational program for 5th through 8th grade students with the goal of creating the fastest, most interesting and best crafted solar-vehicle possible. Students will design, build and race solar powered cars using hands-on engineering skills and principles of science and math, develop teamwork and problem solving abilities, investigate environmental issues and gain hands-on STEM skills. To register, scroll to the map and click on the link in your state to get started today!
To find program locations, click on a state in the map below or download a locations list.
You'll Get To...
Work with teammates in designing and building a solar car using STEM skills
Race your car at a TSA state event or U.S. Army-hosted event
Design your car in a creative way
Participate and compete at the national TSA conference against many other teams from across the country
Eligibility
5th through 8th grade students are eligible
Member of a TSA middle school chapter or participant at an army base hosting a JSS event
JSS Jumpstart
JSS Jumpstart
JSS Jumpstart:
Middle School Chapter Advisors please continue to spread the word to your feeder elementary schools about this exciting Junior Solar Sprint opportunity for 5th and 6th graders housed in elementary schools. There is no fee for registering and once registered, you will be able to access all of the online resources for JSS.
JSS Jumpstart is an on-site elementary school based event which provides 5th and 6th grade students that are housed in elementary schools a fun, hands-on opportunity to learn more about solar and renewable energy by building solar powered cars. 
To learn more about the program, click here, or contact Sue King about how to get started.
To register, click here.
Launch JSS at your U.S. Army Base
More Information
There is no fee to register for JSS, but registration is required to participate. Once registered, access will be provided to the online resources.
Information for Volunteers
The Junior Solar Sprint program is always looking for volunteers to help at JSS TSA state events (JSS is currently held at 22 state events), U.S. Army-hosted events and the TSA national conference. Please email Sue King at sking@tsaweb.org for more information on where and how you can volunteer for JSS events.
Important Dates
September – April
Registration opens and online resources available
Begin planning for JSS implementation in classrooms or as afterschool activities
December - April
Access online resources to begin planning for design and build of solar car
Create design sketches and compile information for portfolio
Obtain solar panel kits
February - May
Participate in TSA state conferences and U.S. Army-hosted JSS events
June 26-June 30, 2024
National TSA Conference at the Rosen Shingle Creek, Orlando, Florida
Interested in This Program?
If you are interested in this program email us or call Sue King at 703-860-9000. We'd love to hear from you!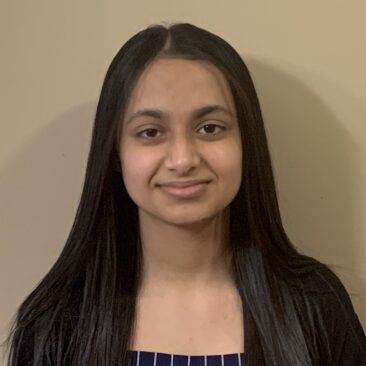 FEATURED STUDENT
Vedika Agnihotri
Gains in the Education of Math and Science (GEMS), Junior Solar Sprint (JSS)
Read The Story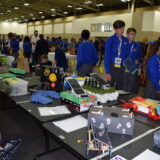 JSS ON THE BLOG
Ready, set, race! The 2023 Junior Solar Sprint teams sped to the finish line during this year's national competition.
July 18, 2023
Read The Story
Program Locations
Click a highlighted state to find a location near you