What do cutting edge research, state-of-the-art laboratory facilities and unparalleled access to professional scientists and engineers have in common? The AEOP High School Apprenticeship. Spend your summer in a university research lab or in one of the U.S. Army Research Laboratories and Centers through this unique apprenticeship opportunity. You will experience firsthand the innovation and research that is driving the future of our country. Do something meaningful this summer to prepare you for competitive college admissions and the next step in your STEM journey. Submit your application today for a chance to participate in the AEOP Apprenticeship Program. The impacts of this transformative experience will last a lifetime.
AEOP Apprenticeship Benefits
Stand out from your peers by making the most of your summer. The experience of an AEOP apprenticeship looks good to college admissions officers.
Be in the room where it happens. Apply classroom knowledge and feed your curiosity by immersing yourself in the research world. Not only will you be exposed to high-tech equipment and cutting edge techniques, but you will learn the sounds, smells, and the pace of the lab. Learn the culture of STEM.
Mentorship is the special sauce. There is so much to learn from the people in the lab. As an AEOP Apprentice you will receive formal mentorship from a professional scientist or engineer. In addition to this, there will be multiple opportunities for you to learn from the STEM practitioners, of varying levels of experience, around you. Receive guidance and coaching and start building a network that will make all the difference in your STEM journey.
Research that matters. U.S. Army-sponsored research addresses the Nation's biggest challenges. An AEOP apprenticeship provides the opportunity to be part of the long history of discovery and innovation for the benefit of our country.
Ongoing support. Connect with a community of like-minded peers, other AEOP apprentices from throughout the country in virtual office hours with Near Peer Mentors. Near Peer Mentors are just a few steps ahead of you. They provide "real talk" and answer apprentice's most pressing questions. Take advantage of the AEOP's ongoing webinar series that highlights hot STEM careers, research areas, and additional opportunities with the AEOP. Or, attend a workshop to build college-readiness and professional skills.
Earn a stipend. Not only is participation in the AEOP free, all AEOP apprentices receive an educational stipend in recognition of their work.
Information for Applicants
In collaboration with universities and U.S. Army Research Laboratories and Centers, the AEOP is proud to offer summer apprenticeships for high school students throughout the country.
Apprenticeships take place onsite unless otherwise noted. (In the case of location closures due to COVID-19 restrictions, apprenticeships may be offered remotely or cancelled depending on individual location circumstances.)
AEOP High School Apprenticeships are designed for commuters. Transportation, meals, and housing are not provided. It is important to keep this in mind when selecting locations in the application.
Applicants must meet eligibility requirements, complete the AEOP High School Apprenticeships application, and submit recommendations (if required) by the due date in order to be considered for an apprenticeship.
Locations may require that applicants meet specific age or grade in school requirements (not negotiable). Prerequisite coursework may also be required.
In the effort to ensure equitable access to STEM education, some sites target participants from underrepresented or military connected families.
Letters of recommendation are required for some apprenticeship locations. Extraneous recommendations will not be reviewed.
Please review the application FAQ for application tips and answers to frequently asked questions. We strongly recommend that you write the essay and gather materials (transcript, etc.) before starting the application.
There is no application fee and participation in AEOP Apprenticeships is free.
All apprentices earn an educational stipend in recognition of their participation. The stipend amount varies by apprenticeship location and program duration. If selected for the apprenticeship, information about the stipend will be provided in the award letter.
Summer 2023 High School Apprenticeship applications will open on on Dec. 15, 2022.
Stay up-to-date with our application and future opportunities by joining our mailing list here.
AEOP High School Info Sessions
Have questions about this year's apprenticeship opportunities? Want to learn more and make sure this is the right opportunity for you? Just want some guidance on how to submit the best application possible?
AEOP Apprenticeships offer Info Sessions each application session. Stay tuned for upcoming dates.
Eligibility
All participants must be current high school students who are U.S. citizens or permanent legal residents. Additional eligibility requirements vary by location.
Important Dates
December 15, 2022 - February 28, 2023
Summer 2023 High School Apprenticeship Application Open
Summer 2023
High School Apprenticeships (specific dates determined by location)
Apply Here
All 2023 Summer High School Apprenticeship applications will open on Dec. 15, 2022.
The below sites are currently accepting applications for summer 2023. Apply here.
DEVCOM ARL Primary Sites
Adelphi Laboratory Center, Adelphi, MD
Aberdeen Proving Ground, MD
White Sands Missile Range, White Sands, NM
DEVCOM ARL Regional Sites
ARL – Northeast, Boston, MA
ARL – Central, Chicago, IL
ARL – South, Austin/San Antonio/College Station, TX
ARL – West, Los Angeles, CA
Interested in This Program?
If you are interested in this program email us or call (585)475-7177. We'd love to hear from you!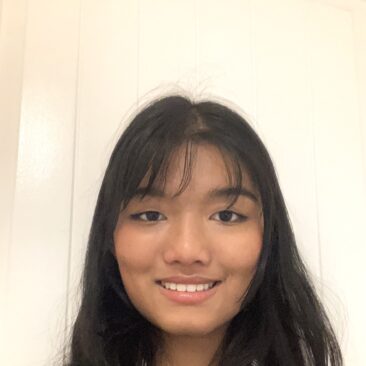 FEATURED STUDENT
Miriam Kim
High School Apprenticeship
Read The Story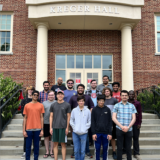 High School Apprenticeships ON THE BLOG
What's College Research Life Like? Ask these High School Apprentices
August 8, 2022
Read The Story
Program Locations
Click a highlighted state to find a location near you