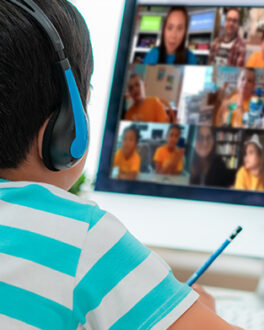 As each year comes to an end, we reflect on the hard work, ingenuity and achievement that came from the AEOP community. This year brought a unique set of challenges that AEOP met with creativity and innovation. Our dedicated educators, mentors and students continued to impress us in 2020 with all that they were able to accomplish in 2020. Let's look back on some of the highlights!
AEOP provided virtual programming for the first time ever
In the face of COVID-19 and the need for social distancing, AEOP programs quickly adapted to offer virtual programming so our students could continue learning. It all kicked off AEOP's STEM competitions starting with the Junior Science and Humanities Symposium (JSHS) in April. The 58th annual national competition was held virtually for the first time but the participating high school researchers didn't miss a beat! As usual, our JSHS students blew us away with their smart, unique and creative research.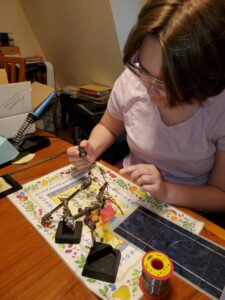 In June, eCYBERMISSION also took the National Judging and Educational Event to the virtual stage. Our finalists wowed the judges with their innovative mission folders which aimed to find solutions to key issues facing their communities. When schools shifted to remote learning this spring, Junior Solar Sprint offered educators a way to engage their students in STEM from a distance, allowing some teachers to reach more students than normal!
AEOP's enrichment programs, Camp Invention, GEMS and Unite, found a way to virtually bring STEM learning to their students over the summer. Camp Invention and the National Inventors Hall of Fame launched Camp Invention Connect, a weeklong program that led students through a series of STEM activities from the safety of their homes. GEMS followed suit and a majority of the sites were able to offer remote programming packed with exploratory experiments that introduced students to core STEM concepts. As for Unite, 18 of our university partners transformed this pre-collegiate summer experience into an engaging at-home learning opportunity!
Some of our virtual offerings are here to stay!
As AEOP brainstormed ways to meet the remote learning needs of 2020, we launched new programs that will continue in 2021 and beyond. The AEOP Membership team wanted to reach the AEOP community and provide helpful educational and career tips, tricks and insights, so they launched the biweekly Person-to-Person webinars. Every other week, AEOP alumni and guest speakers hosted webinars that discussed a variety of topics such as navigating the college application process and tips for job searching. Due to popularity, the webinar series will continue serving students beyond 2020!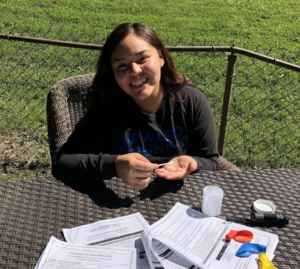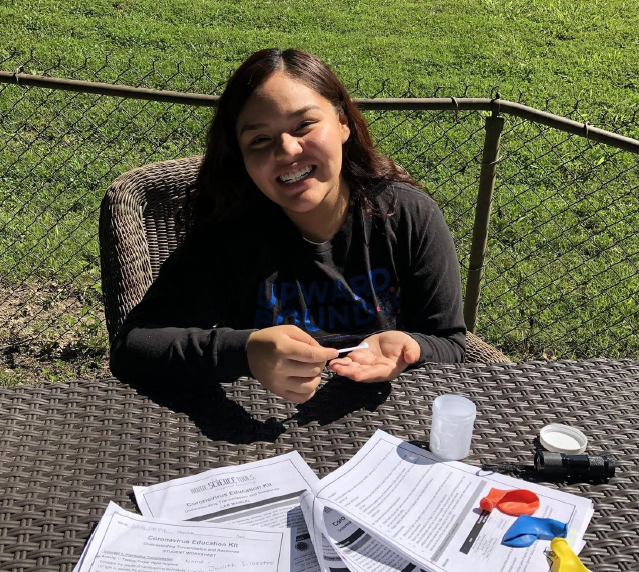 Limits on in-person activities challenged us all to think creatively about how to administer our STEM programming. On a positive note, virtual programs allowed AEOP to reach students that we might otherwise not have been able to serve. JSHS launched a virtual mentoring program that connects students remotely with STEM professionals! Now students can access talented mentors from across the country, no matter where they live.
Onward and upward
All in all, 2020 has been filled with unprecedented challenges. However, the creativity, dedication and innovation we saw from our AEOP community was nothing short of amazing. The AEOP team would like to thank everyone who helped make this year possible. Here's to more greatness in 2021!
Find a Volunteering Opportunity
Visit our Program Volunteers page for a tool to find the best opportunity for you.
eCYBERMISSION Grants
The eCYBERMISSION Mini-Grant is intended to support teachers/program leaders as they implement eCYBERMISSION with their teams. Educators (formal and informal) of students in grades 6-9 are encouraged to apply. Special consideration is given to Title 1 schools and to those with underserved/ under-represented populations.