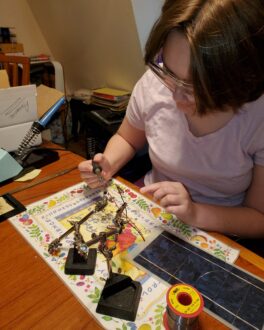 To help teachers facilitate continuity of learning and provide extracurricular educational opportunities amid the chaos of closed schools, the Technology Student Association (TSA) has bolstered strategies to support virtual STEM learning for students.
Social distancing restrictions has required even the most innovative educators to get very creative.
"The kids can't come to my classroom," said David Buchner, technology lead at Ithaca City School District and a TSA coordinator, "So, I bring the classroom to them."
Buchner and his Ithaca City School District colleagues provided 80 students across the district with the opportunity to participate in the Junior Solar Sprint program (JSS) which challenges fifth through eighth grade students to build the fastest, most interesting and best crafted solar-vehicle possible. Students designed, built and raced solar powered cars, without leaving the safety of their homes, applying engineering skills and principles of science and math. Ultimately, the students gained hands-on STEM skills and investigated environmental issues facing the world.
After such a positive virtual experience this spring and facing an uncertain fall, Buchner and his colleagues are now eager to expand JSS to reach more students in the community.
"Since the remote program has been implemented successfully, there is an even greater opportunity to include students from different communities throughout Ithaca," said Buchner. "Students can now engage in STEM, flex their creative muscles and work alongside teammates all while remaining safe and abiding by social distancing guidelines."
In Ithaca and across the country, TSA is making a commitment to expand their programs to students in underserved communities during COVID-19 and beyond.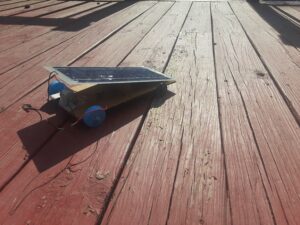 "One of our primarily goals throughout the pandemic is to approach our outreach thoughtfully and understand our responsibility to provide funding and support to underserved school districts," said Sue King, TSA program manager and a coordinator with AEOP. "These districts are comprised of students who may be farthest from opportunities and resources to get involved in STEM. We want to be that resource."
JSS is a TSA-sponsored educational program for fifth through eighth grade students with the goal of creating the fastest, most interesting and best crafted solar-vehicle possible. Students will design, build and race solar powered cars using hands-on engineering skills and principles of science and math, develop teamwork and problem-solving abilities, investigate environmental issues and gain hands-on STEM skills. Find your local competition and register here. Reach out to Sue King at SKing@tsaweb.org with any questions.
Find a Volunteering Opportunity
Visit our Program Volunteers page for a tool to find the best opportunity for you.
eCYBERMISSION Grants
The eCYBERMISSION Mini-Grant is intended to support teachers/program leaders as they implement eCYBERMISSION with their teams. Educators (formal and informal) of students in grades 6-9 are encouraged to apply. Special consideration is given to Title 1 schools and to those with underserved/ under-represented populations.