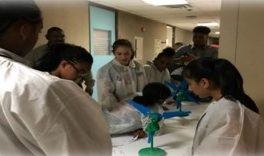 When working as a former school administrator in Prince George's County Public School District in Maryland, Dr. Debbie Conn watched the evolution and growth of science, technology, engineering and mathematics (STEM). In 2011, she decided to play a more active role in the expansion of STEM education for K-12 students and serve as an U.S. Army Educational Outreach Program (AEOP) Gains in the Education of Mathematics and Science (GEMS) program coordinator. Leading curriculum development and program management during the last nine years at the Adelphi location, Dr. Conn has learned a lot. Her involvement reinforces her belief in the value of collaborating with stakeholders at local, state and national levels to provide enriching educational experiences for students and educators.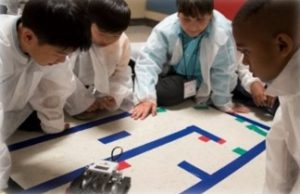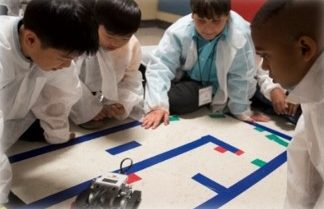 One of Dr. Conn's favorite parts of managing the GEMS program is watching the lightbulbs turn on in students' heads as they learn and understand new STEM concepts. Dr. Conn has watched participants explore the STEM fields during their GEMS experience and continue on to make informed decisions about pursuing STEM education in high school, college and beyond! One of the most meaningful experiences for GEMS students is interacting with Near-Peer Mentors (NPMs), who are local high school and college students. According to Dr. Conn, due to the age proximity, the NPMs provide examples of opportunities along the STEM pathway for GEMS students, which allow them to visualize the next steps in their STEM journey.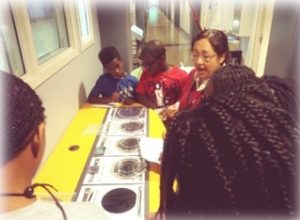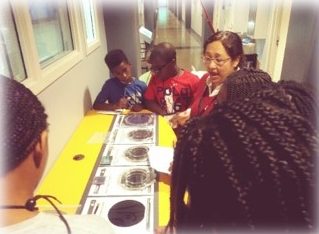 The GEMS program runs for five one-week sessions, Monday through Friday during the months of July and August. Students complete hands-on STEM activities, tour the U.S. Combat Capabilities Development Command U.S. Army Research Laboratory in Adelphi, where they meet and work with scientists, engineers and Soldiers, exposing them to different Department of Defense STEM priorities. Not only do students learn about STEM, they gain career awareness regarding Department of Defense careers. The week culminates in a closing ceremony. Students are encouraged to share highlights of their week in GEMS to their families and ARL employees.  Another one of Dr. Conn's favorite parts of GEMS is watching the students' parents and family members witness their child's interest in STEM.  Dr. Conn said family members frequently approach her, thanking her for a great educational experience for their child. Parents have noted that when they picked up their child, every day their child was full of excitement and conversation about their fun day. Parents have also shared that they had no idea their child was even interested in STEM subjects and pursuing STEM careers. Witnessing this interest inspires parents and caregivers to more actively engage in their child's STEM path, often requesting ARL to participate in school and community events, as well as provide year-round STEM educational opportunities.
Join us at GEMS this summer! GEMS is an U.S. Army-sponsored, summer STEM enrichment program for elementary, middle and high school students that takes place in participating U.S. Army research laboratories and engineering centers. Learn more about the GEMS Adelphi program here. Learn more about AEOP's GEMS program here.
Find a Volunteering Opportunity
Visit our Program Volunteers page for a tool to find the best opportunity for you.
eCYBERMISSION Grants
The eCYBERMISSION Mini-Grant is intended to support teachers/program leaders as they implement eCYBERMISSION with their teams. Educators (formal and informal) of students in grades 6-9 are encouraged to apply. Special consideration is given to Title 1 schools and to those with underserved/ under-represented populations.