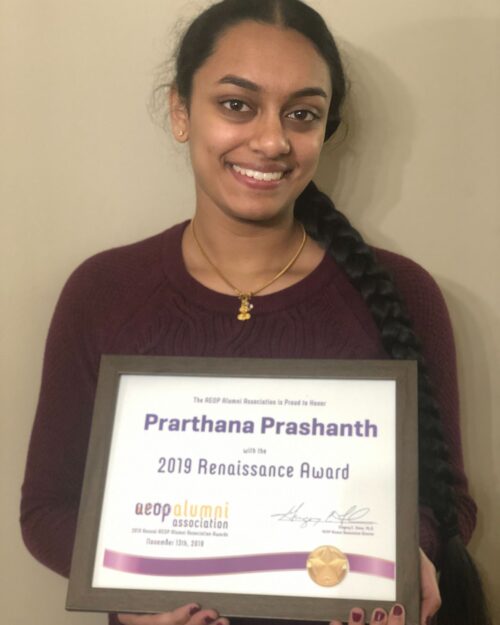 Prarthana, a Chicago native, is a driven young scientist who has a profound love for learning, a passion for making a positive impact on her community, and a clear vision for her future. Prarthana, currently a senior at the University of Illinois, is majoring in mathematics and computer science. But her aspirations don't end there – she has her sights set on medical school at the University of Illinois, with dreams of becoming a doctor.
Let's dive into her journey with the Army Educational Outreach Program (AEOP) and learn how it has played a pivotal role in shaping her academic growth and overall career path.
Early Beginnings with AEOP
Prarthana's journey with AEOP started during her elementary school years when she attended Camp Invention, a hands-on learning program that ignited her enthusiasm for interactive STEM education. This experience paved the way for her continued involvement with AEOP throughout her academic career.
In middle school, she participated in eCYBERMISSION for four consecutive years, a program that emphasizes community impact through STEM projects. In high school, she attended the Junior Science and Humanities Symposium (JSHS), and in her junior and senior years, she took her involvement to the next level by joining the AEOP Alumni Council. This transition was driven by her desire to contribute more actively to the Council's initiatives and to develop leadership skills among its members.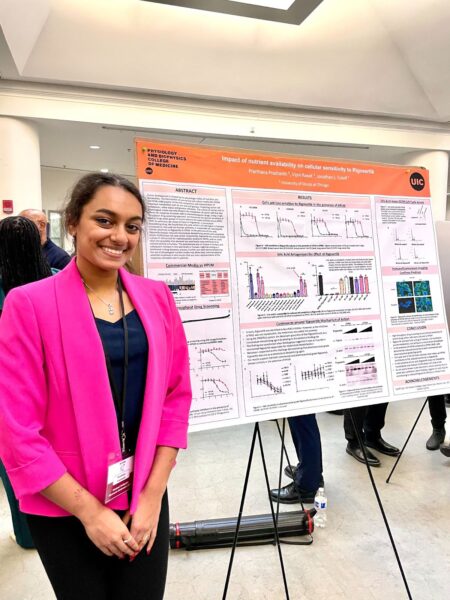 Embracing Leadership and Recognition
Prarthana's dedication and contributions did not go unnoticed. She was awarded the AEOP Renaissance Award in 2019, and in 2021, she received the prestigious AEOP Future Leader Award. This recognition became a source of motivation and validation for her hard work. It encouraged her to continue pursuing her passion for research and played a significant role in her decision to study medicine.
The Future Leader Award was particularly significant as it acknowledged her work on the council and her extensive efforts to develop leadership skills among council members. For Prarthana, these awards were more than recognitions; they were motivational boosts that validated her hard work and inspired her to continue her research journey.
The Power of Research
Prarthana's journey with AEOP inspired her to explore the fascinating world of research. Currently, she is focusing on a critical issue: breast cancer. Her work explores the impact of different chemotherapy drugs on the survival of breast cancer cells and how various metabolic nutrients can influence the effectiveness of these drugs. 
Her dedication to this research recently led to a publication, marking a significant milestone in her academic career. She is particularly intrigued by the link between diet and cancer, emphasizing the importance of understanding how what we consume can impact our health. Her work in the Coloff lab led to the discovery that high uric acid foods like red meat and high-fat dairy make certain cancer drugs less effective. 
Prarthana's dedication to research landed her a spot on "The College Tour," the Amazon Prime series spotlighting notable undergraduate students. In her featured episode, she shared her research, goals, and the vital roles her teachers and fellow students played in her journey. Her story underscores the power of a supportive academic community.
The AEOP Connection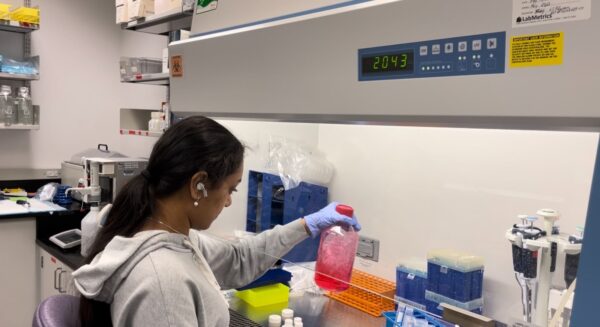 Prarthana's involvement with AEOP taught her the importance of teamwork and collaboration. Her experiences in eCYBERMISSION taught her the value of teamwork and task delegation, skills she now applies in a lab environment. On the other hand, JSHS honed her ability to think critically, how to overcome setbacks and the importance of persistence in experimenting. 
Today, Prarthana is a college student majoring in mathematics and computer science with a minor in biology. She credits AEOP with not only starting her STEM journey, but it has allowed her to connect with other women in STEM. She is passionate about making space for girls in STEM and the importance of representation. 
Prarthana is a future leader in the world of science, and her story is one of inspiration and hope for the next generation of STEM enthusiasts.
Words of Wisdom
Prarthana's advice to fellow students interested in AEOP is simple: "Go for it! All AEOP programs will teach you something that you can apply to your career. Remember that experiments may fail, and it can be tough, but that's the beauty of science and research. Push through, and you'll reach success. AEOP is a fantastic way to get started, and these experiences will set you on a path to success."
Do you know an outstanding AEOP alum? Celebrate their achievements and nominate them for a 2023 AEOP Membership Award! Find the award categories and nominations here. Nominations are due November 15, 2023. 
To learn more about the AEOP Alumni Council, visit this website.
Find a Volunteering Opportunity
Visit our Program Volunteers page for a tool to find the best opportunity for you.
eCYBERMISSION Grants
The eCYBERMISSION Mini-Grant is intended to support teachers/program leaders as they implement eCYBERMISSION with their teams. Educators (formal and informal) of students in grades 6-9 are encouraged to apply. Special consideration is given to Title 1 schools and to those with underserved/ under-represented populations.