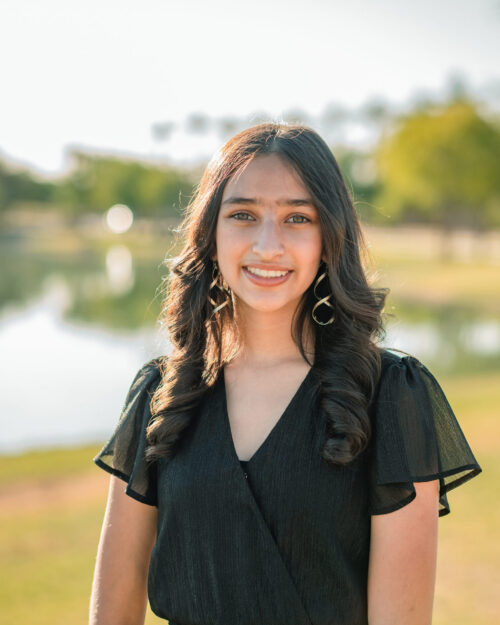 Prisha was in eighth grade when she first started her project to create an AI-based wildfire prevention, detection and suppression system. When she visited LA, she witnessed a wildfire in real life that destroyed everything in its path and devastated the locals. She set out to find a solution.   
Prisha knew that AI can emulate human behavior and already had experience working with the technology. She asked herself, "how can I use AI to predict fires like humans do?" Firefighters typically assess temperatures, recent rainfall statistics, humidity and vegetation in the area to predict how much a fire could spread. Using satellite images, Prisha trained AI to predict where wildfires could occur, considering the same conditions firefighters use. In her first attempt to create this detection system, she had a low accuracy rate. However, Prisha did not give up and instead used supervised machine learning to teach the AI historical information on past wildfires to more accurately predict them.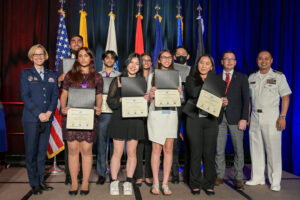 Prisha's science teacher encouraged Prisha to sign up for AEOP's Junior Science and Humanities Symposium (JSHS) to showcase her research. Prisha's project won first place in Engineering and Technology Poster Presentations at the 2022 JSHS competition! 
"AEOP has encouraged me even more and taught me about the different possibilities in STEM and different careers," said Prisha. "At JSHS, they showed us the newest technology used by the Army. Some of the speakers were doing work in careers I did not know existed. It definitely opened my eyes to what's out there." 
Now, Prisha is working to make her wildfire detection project accessible for everyone to use. In October, through an AEOP Travel Award, she will showcase her research and speak at the Society of Women Engineers Conference in Houston, Texas. When Prisha enters high school, she can't wait to apply to be an AEOP apprentice to continue her work in the field.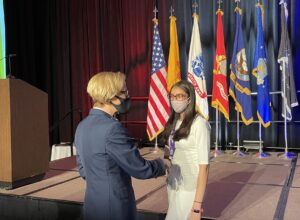 "Be curious, dream big and never give up," Prisha said, offering advice to any AEOP student. "Don't just hope it happens, strive to make it happen. Anything is possible if you believe in it." 
Interested in Junior Science and Humanities Symposium (JSHS)? At JSHS, high school students can compete for scholarships and recognition by presenting STEM project results to a panel of judges. JSHS aims to widen the pool of talent prepared to conduct research and development vital to our nation. Applications for some of the 2023 regional competitions are now open! For more information and to apply online visit: https://www.usaeop.com/program/jshs/.  
AEOP Travel Awards will cover expenses to present your AEOP research at a STEM conference or event. Travel Awards are open to any AEOP alumni. Learn more here.
Find a Volunteering Opportunity
Visit our Program Volunteers page for a tool to find the best opportunity for you.
eCYBERMISSION Grants
The eCYBERMISSION Mini-Grant is intended to support teachers/program leaders as they implement eCYBERMISSION with their teams. Educators (formal and informal) of students in grades 6-9 are encouraged to apply. Special consideration is given to Title 1 schools and to those with underserved/ under-represented populations.