High school students may apply to compete for scholarships and recognition by presenting the results of their STEM projects before a panel of judges and an audience of their peers. Opportunities for hands-on workshops, panel discussions, career exploration, research lab visits and networking benefit participating students. JSHS regional symposia are held at 48 nationwide university campuses and serve students in the 50 states, Puerto Rico, and DoD and DoDEA Dependent Schools in Europe and the Pacific.
To find program locations, click on a state in the map below or download a PDF location list here. For information about DoD Dependent Schools, follow these links: Europe and Pacific.


You'll Get To...
participate in a forum honoring individual achievement in STEM
qualify for significant scholarships and other recognition
network to enrich understanding of STEM pursuits beyond high school
advance in statewide, regional, national and international symposia
develop skills to help prepare for undergraduate and graduate pursuits — skills in the application of science content to solve a problem or to gain new knowledge, writing a paper and communicating results
Eligibility
9th through 12 grade students are eligible
Virtual Mentorship Program
The Virtual Mentorship program makes mentorship accessible for all students, no matter their geographic location. This mentor role is ideal for science and engineering, STEM professionals, educators, and academic researchers pursuing a STEM degree who are interested in providing virtual mentorship to students during the JSHS competition. Virtual Mentors answer student questions, provide support, and feedback on our virtual mentoring platform, Chronus. Mentors inspire students to challenge themselves in their original research and explore STEM career possibilities by sharing their expertise with students year-round in the program.
Virtual Mentorship for Students
Become a Virtual Mentor
Information for Volunteers
Volunteers play a critical role in the JSHS program. Getting involved in JSHS is an excellent way to inspire the talented high school students who are the future of STEM research. You can participate in Regional and National symposia as a speaker or competition judge, mentor a student, and promote your organization's commitment to developing young researchers by helping JSHS students build networks and learn about STEM career opportunities.
Opportunities include:
Important Dates
September – February
Participant registration for JSHS Regional Symposia is open. Students submit abstract and paper reporting results of original STEM investigations. Regional Symposia deadlines vary
January – March 2022
Regional Symposia review students' abstracts and papers
Regional Symposia judging – students' oral and poster presentations
Regional Symposia winners announced
April 2022
National Symposium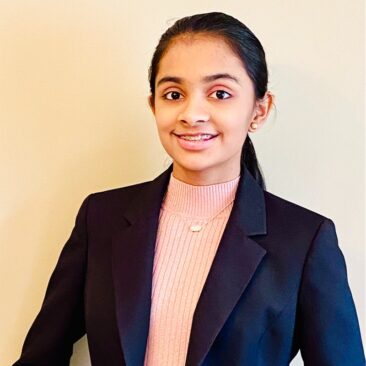 FEATURED STUDENT
Kavya Venkatesan
Camp Invention and Junior Science and Humanities Symposium (JSHS)
Read The Story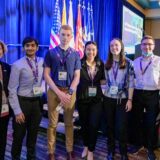 JSHS ON THE BLOG
The Country's Top STEM Talent Return to Albuquerque for the 60th Annual Junior Science and Humanities Symposium
April 29, 2022
Read The Story
Program Locations
Click a highlighted state to find a location near you