The Junior Science and Humanities Symposium (JSHS) is a DoD-sponsored STEM program (U.S. Office of the Secretary of the Defense and the U.S. Departments of the Army, Navy, and Air Force) which promotes original research and experimentation in the sciences, technology, engineering, and mathematics at the high school level and publicly recognizes students for outstanding achievement. By connecting talented students, their teachers, and research professionals at affiliated symposia and by rewarding research excellence, JSHS aims to widen the pool of trained talent prepared to conduct research and development vital to our nation.
JSHS regional and national symposia are held during the academic year and reach more than 8,000 high school students and teachers throughout the United States; all U.S. Territories (including Puerto Rico, Guam, American Samoa, Marshall Islands, and the U.S. Virgin Islands); and the Department of Defense Schools in Europe, Asia, the Pacific, and Puerto Rico. Students must first participate in one of 49 regional symposia, where they compete for selection to present at the National JSHS each year.
JSHS is administered by the National Science Teaching Association (NSTA).

You'll Get To...
Participate in a forum honoring individual achievement in STEM
Qualify for significant scholarships and other recognition
Network to enrich understanding of STEM pursuits beyond high school
Develop skills to help prepare for undergraduate and graduate pursuits — skills in the application of science content to solve a problem or to gain new knowledge, writing a paper, and communicating results
Eligibility
9th through 12th grade students are eligible
Participants must be U.S. Citizens or Legal Permanent Residents
Virtual Mentorship Program
The Virtual Mentorship program makes mentorship accessible for all students, no matter their geographic location. This mentor role is ideal for science and engineering, STEM professionals, educators, and academic researchers pursuing a STEM degree who are interested in providing virtual mentorship to students during the JSHS competition. Virtual Mentors answer student questions, provide support, and feedback on our virtual mentoring platform, Chronus. Mentors inspire students to challenge themselves in their original research and explore STEM career possibilities by sharing their expertise with students year-round in the program.
Virtual Mentorship for Students
Become a Virtual Mentor
Important Dates
October – January
Participant registration for JSHS Regional Symposia open. Students submit an abstract and paper reporting results of original STEM investigations. Regional Symposia deadlines vary.
January – February
Regional Symposia review students' abstracts and papers
Regional Symposia judging – students' oral and poster presentations
Regional Symposia winners announced
April/May
National Symposium
Additional JSHS Regions
If you can't locate your JSHS region in the map, you might belong to one of the JSHS regions listed below:
American Samoa
Guam
Marshall Islands
U.S. Virgin Islands
Oustide the U.S.
*JSHS also offers a Virtual Region for students who have geographic or financial barriers to participating in their home regions and for students who do not live in a JSHS region.
Please note: The National JSHS office is in charge of pre-screening the application. You can only register at one region, which means you will be automatically disqualified to register at your geographic (home) region after submitting an application to Virtual Region.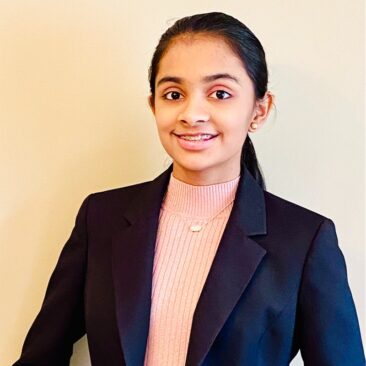 FEATURED STUDENT
Kavya Venkatesan
Camp Invention and Junior Science and Humanities Symposium (JSHS)
Read The Story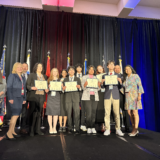 JSHS ON THE BLOG
Top STEM students from across the country WOW at this year's National Junior Science and Humanities Symposium
April 26, 2023
Read The Story
Program Locations
Click a highlighted state to find a location near you