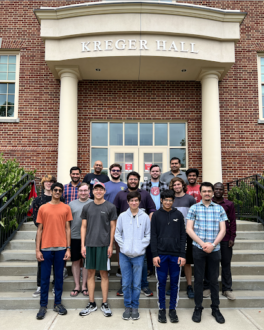 This summer, Muhammed and Kai became the first high school apprentices in the physics department at Miami University in Ohio. Their day-to-day activities include learning about optical physics with Dr. Carlo Samson, quantum computing with Dr. Imran Mirza and working with and building their own lasers and infrared viewers (using Raspberry Pi's, which are credit card sized computers) with Dr. Samir Bali.
Both apprentices were familiar with the technology in the physics lab, but this was their first experience interacting with the advanced technology hands-on. Slowly but surely, with the help of the research team, Muhammed and Kai learned to master these lab technologies.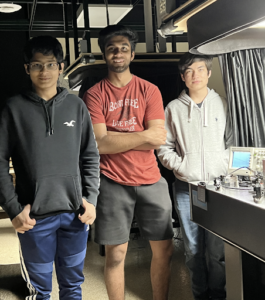 "Don't be intimidated by the fancy equipment," Kai says to prospective apprentices. "It looks a lot more intimidating than it is."
Muhammed and Kai also had the chance to observe professor lectures at Miami University on laser systems, quantum computing and polarimeter systems They were then able to apply those lessons in the lab and work on projects themselves. 
In the lab, Muhammed and Kai work alongside undergraduate and graduate researchers and are given the opportunity to see what their day-to-day lives are like. 
"Our experience with the college mentors has shown us what being a physicist is like and what going to college to get a physics degree is like," Muhammed said. "I have a deeper interest in physics now and the projects have expanded my interest into computer science and engineering."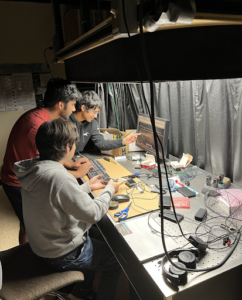 Muhammed and Kai were looking for summer jobs when their high school science teacher presented them with the AEOP High School Apprenticeship. Both students felt that this summer employment opportunity was a chance to be paid while also earning valuable research experience that would benefit them in the future. Muhammed and Kai are eager to participate again next summer. 
In the last weeks of their apprenticeship, the boys worked on a paper to sum up their projects and research findings which they presented to the Miami University's physics department. 
AEOP High School Apprenticeship program connects high school students to a university or U.S. Army Research Laboratories and Centers to spend the summer conducting cutting edge research in state-of-the-art laboratory facilities. Learn more about the AEOP high school apprenticeship program here.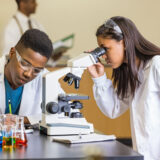 High School Apprenticeships
High School students work one-on-one with a university researcher or DoD scientist mentor during this authentic science and engineering research apprenticeship.
More About High School Apprenticeships
Find a Volunteering Opportunity
Visit our Program Volunteers page for a tool to find the best opportunity for you.
eCYBERMISSION Grants
The eCYBERMISSION Mini-Grant is intended to support teachers/program leaders as they implement eCYBERMISSION with their teams. Educators (formal and informal) of students in grades 6-9 are encouraged to apply. Special consideration is given to Title 1 schools and to those with underserved/ under-represented populations.