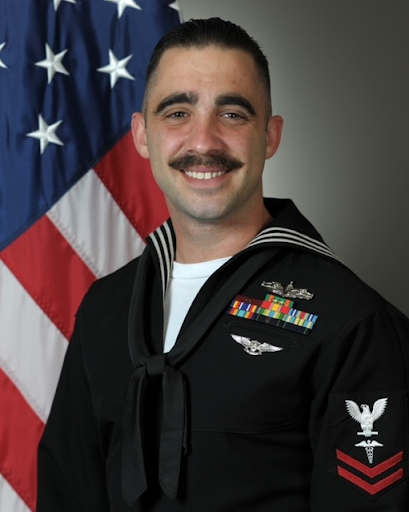 Christopher Moran, a Surgical Technology Instructor in the U.S. Navy, knows that his role as an eCYBERMISSION Virtual Judge holds a lot of responsibility; he may be judging the next Nikola Tesla or great scientist!
Christopher first got involved as a Virtual Judge during his master's degree program at Purdue Global University in 2019. eCYBERMISSION is a web-based STEM competition for students in grades 6-9; the Virtual Judges review, comment and score Mission Folders and encourage students to continue exploring the possibilities of STEM through innovation and creativity. He jumped at the opportunity to support the future leaders of our nation and the ideas they have to make the world a better place. He felt rewarded knowing that he would have an impact on students' lives. 
One project, in particular, stood out to Christopher. An eCYBERMISSION team created a robotic arm that dipped a spoon into cereal for bilateral amputees that lost their arms. 
"The sincere and humble idea that a person who has lost their arms cannot eat cereal, their favorite food, was motivation enough for the students to design the device," Christopher said. "While the invention may not have a broad-reaching impact on the world, it would have a powerful impact on amputees and change their daily lives." 
Christopher would tell those who are considering volunteering as an eCYBERMISSION Virtual Judge that it is extremely worthwhile. It's inspiring to see the projects that students from across the country – and U.S. Territories, DoDEA or DoDDS schools around the world – submit; projects they've spent months working to complete. The creativity and individuality of each Mission Folder speaks to how differently students see the world.
"It is important to be humble as you read and judge Mission Folders," explained Christopher. "In the comment section, I try to be positive and remember the words I use may influence that student to create the next revolutionary idea that will make the future better. You may not know their names now, but one day they may become the next Nobel Peace Prize winner!"
 Christopher is eager to stay involved with eCYBERMISSION and serve as a Virtual Judge in the 2023 competition. 
"Thank you to eCYBERMISSION for keeping this program going throughout the years," shared Christopher. "It has had such a positive impact on me and all of the students who participate!"
Virtual Judges may be STEM enthusiasts, post-secondary students, military personnel or individuals who value making an impact on the lives of students. You must be over the age of 18 and out of high school to volunteer. Learn more about the Virtual Judge opportunity and register here today!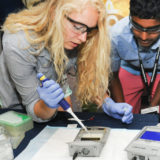 eCYBERMISSION
eCYBERMISSION is a virtual STEM competition for students in grades 6 to 9 that offers students the opportunity to explore STEM in a real-world setting.
More About eCYBERMISSION
Find a Volunteering Opportunity
Visit our Program Volunteers page for a tool to find the best opportunity for you.
eCYBERMISSION Grants
The eCYBERMISSION Mini-Grant is intended to support teachers/program leaders as they implement eCYBERMISSION with their teams. Educators (formal and informal) of students in grades 6-9 are encouraged to apply. Special consideration is given to Title 1 schools and to those with underserved/ under-represented populations.