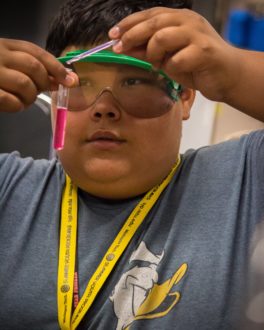 Michigan Technological University – a leading global technological university – and the Keweenaw Bay Ojibwa Community College (KBOCC) are bringing more Native American students into STEM careers by hosting local high school students from Baraga, Michigan to participate in Unite. Held at higher education institutions across the country, Unite encourages students, traditionally under-served in STEM, to pursue college majors and careers in engineering and other STEM-related fields through a summer enrichment program of focused hands-on rigorous academics, enrichment and career exploration.
This summer, for the third year, students chosen to participate in Unite will spend one week at KBOCC doing their own programming – including environmental science, art, physics and archery — and then spend three weeks at Michigan Tech participating in the Unite curriculum which includes psychology, rocketry, medical lab science and chemistry. Throughout the summer, students will learn how STEM has applications in the real world, collaborate and solve problems as a member of a team, learn firsthand from college students and professionals how engaging STEM studies and careers can be, and be better prepared to pursue STEM majors in college and, ultimately, in future careers.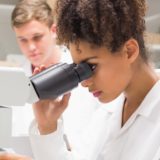 Unite
Unite is a nationwide summer program for talented high school students from groups historically underrepresented in STEM.
More About Unite
Find a Volunteering Opportunity
Visit our Program Volunteers page for a tool to find the best opportunity for you.
eCYBERMISSION Grants
The eCYBERMISSION Mini-Grant is intended to support teachers/program leaders as they implement eCYBERMISSION with their teams. Educators (formal and informal) of students in grades 6-9 are encouraged to apply. Special consideration is given to Title 1 schools and to those with underserved/ under-represented populations.