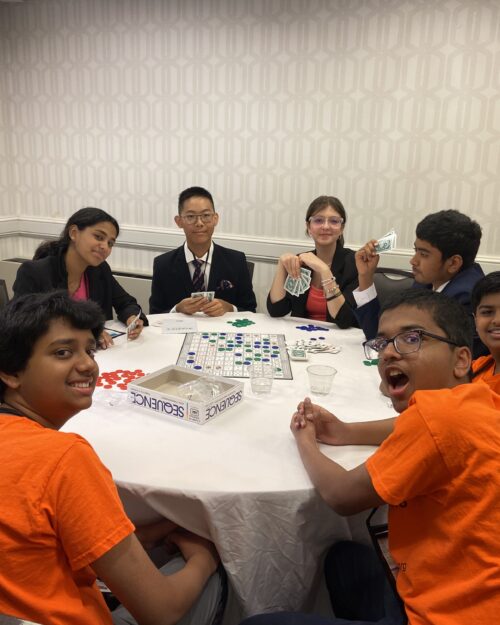 Congratulations to the participants and winners of this year's AEOP eCYBERMISSION competition! Out of more than 2,000 participating eCYBERMISSION teams, the top 20 – the five Regional Winners from grades six through nine – gathered in Hunt Valley, Maryland, to present their science and engineering projects, learn from U.S. Army and Department of Defense scientists and engineers and make new friends. 
The event featured several days of hands-on STEM activities, including Department of Defense STEM workshops, an Army Values Mission Challenge, and even Virtual Reality!  Students heard directly from STEM professionals and learned more about the different pathways to a STEM career. They also got to see what being in the U.S. Army is really like by eating an MRE (Meal, Ready-to-Eat) for lunch!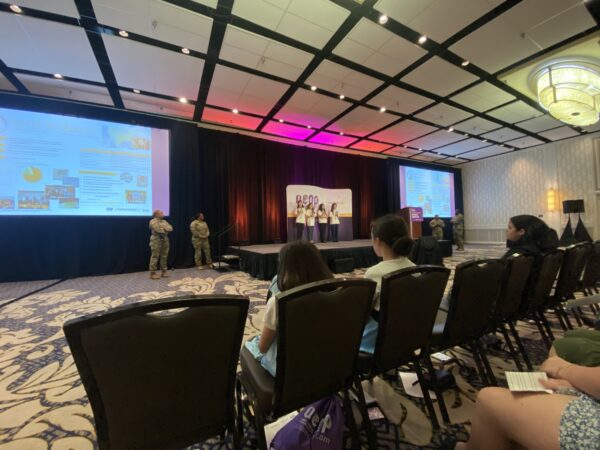 At the end of the week, the 20 National Finalist teams presented their projects to a distinguished panel of judges, including senior scientists and engineers from the Department of Defense and the National Science Teaching Association (NSTA), as well as the eCYBERMISSION Team Advisor of the Year. After National Judging, students flexed their presentation skills to their family and friends during the National Showcase, which was live-streamed for viewers everywhere, for a chance to win the People's Choice Award, courtesy of the National Science Teaching Association. This year's winner was Soundsations, a ninth-grade team from Clarksburg, Maryland who received Oculus VR headsets.
The National Judging & Educational Event concluded with the Awards Ceremony, where the National Winner for each grade level was announced and celebrated. Each winning team member received a U.S. EE Savings Bond Prize that will reach $10,000 at maturity and national recognition.
Each year, eCYBERMISSION also recognizes one team during the Awards Ceremony that embodies the U.S. Army values of loyalty, duty, respect, selfless service, honor, integrity and personal courage. This year's Army Values Award winner was team Cardio for Chemo. 
The 21st annual eCYBERMISSION winners are: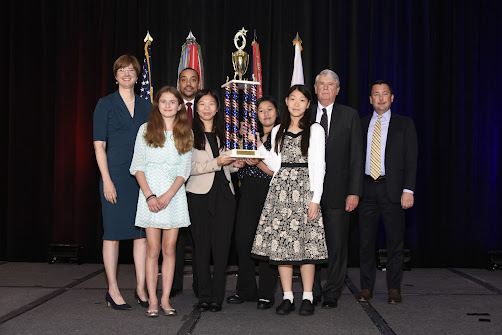 Sixth Grade – MISSing Monarchs
Team Members: Annie Wei, April Yao, Elizabeth Moody, Olivia Kim
Team Advisor: Richard Gash
Bay Sea Scouts, Bay Village, Ohio
The MISSing Monarchs raised awareness about the decline of the monarch butterfly population in their community by explaining to five classes of schoolchildren that raising monarch butterflies can be exciting and fun, while also expanding the population. The team then distributed 421 packets of milkweed seeds, which are the only plant monarchs lay their eggs on, to interested students. MISSing Monarchs continued to spread awareness by presenting their findings to local mayors and receiving coverage in two local newspapers.
Seventh Grade – H2O Bros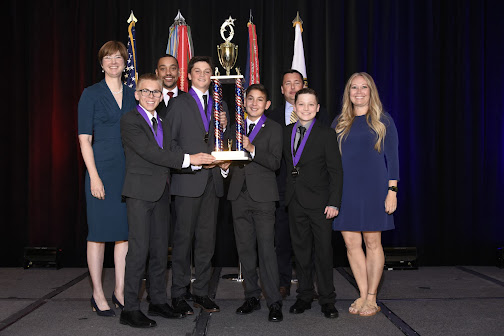 Team Members: Brex Stephens, Lucas Higgins, Lincoln Dooley, Jaxson Ferran
Team Advisor: Laura Stary
Southcrest Christian School, Lubbock, Texas
The H2O Bros are Texas natives who have seen the issues of fracking firsthand, including the contamination of fresh water, damage to the environment and cost to their communities. This team set out to make the process of fracking more environmentally friendly and to clean the wastewater for reuse in agriculture. By exploring centrifuge technology and distillation to clean the produced and flowback water that comes to the surface after extraction, the team was able to distill the water more efficiently and use it in a germination experiment. With the H2O Bros' water treatment, 95 percent of the seeds grew successfully.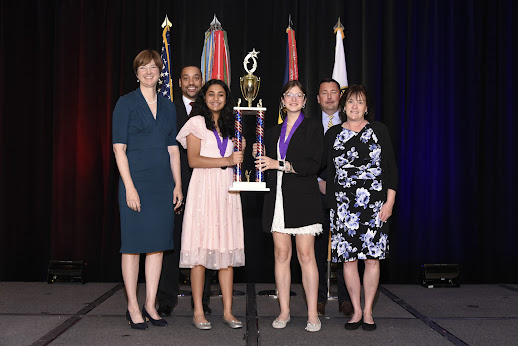 Eighth Grade – Cardio for Chemo 
Team Members: Elizabeth Vetzev, Rebecca John 
Team Advisor: Kelly McDonald
West Middle School, Andover, Massachusetts
The Cardio for Chemo team recognized the difficulties cancer patients face with long hours of chemotherapy and radiation. Because research shows that exercise can be beneficial to cancer patients, the team designed a personalized app for cancer patients to find the right exercise to alleviate their symptoms. The Cardio for Chemo team used an app-building platform to code and test their prototype. 
Ninth Grade – Urica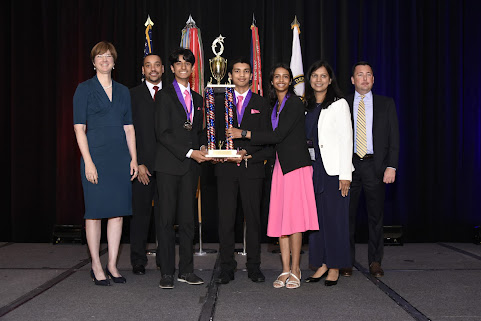 Team Members: Nidhi Sagaram, Samil Sharma, Viraj Vyas
Team Advisor: Bhavna Sharma
Metea Valley and Neuqua Valley High Schools, Naperville, Illinois
The Urica team recognized that individuals across the country are affected by hyperuricemia, an elevated level of uric acid in the blood that can lead to gout, kidney stones and many other issues. The team set out to create a preventative solution using plants with antioxidant, anti-inflammatory and diuretic properties. They created a product that is safe to consume, easily accessible, effective, natural and affordable. To spread the word on their findings, the Urica team presented their research to the local mayor, a nutritionist, university professors and community members. 
Congratulations to all the participants, Finalists and National Winners of the 2023 eCYBERMISSION competition! See you all in 2024! 
Find the press release here. 
***
About eCYBERMISSION
eCYBERMISSION is a free, virtual science, technology, engineering, and mathematics (STEM) competition for students in grades six to nine that promotes teamwork, self-discovery, and the real-life applications of STEM. Students work in teams, with the help of an adult Team Advisor, and select a problem in their community to explore with science or solve with engineering. With eCYBERMISSION, students experience STEM firsthand and learn how they can use it to change the world while interacting with STEM professionals and competing for state, regional, and national awards. eCYBERMISSION students have applied for and received patents, expanded their projects into businesses, and achieved further national recognition, including the first ever TIME's "Kid of the Year". eCYBERMISSION is part of the Army Educational Outreach Program (AEOP) and is administered by NSTA. 
To learn more about eCYBERMISSION or to register for the 2023-2024 eCYBERMISSION competition, visit ecybermission.com.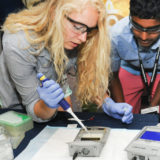 eCYBERMISSION
eCYBERMISSION is a virtual STEM competition for students in grades 6 to 9 that offers students the opportunity to explore STEM in a real-world setting.
More About eCYBERMISSION
Find a Volunteering Opportunity
Visit our Program Volunteers page for a tool to find the best opportunity for you.
eCYBERMISSION Grants
The eCYBERMISSION Mini-Grant is intended to support teachers/program leaders as they implement eCYBERMISSION with their teams. Educators (formal and informal) of students in grades 6-9 are encouraged to apply. Special consideration is given to Title 1 schools and to those with underserved/ under-represented populations.