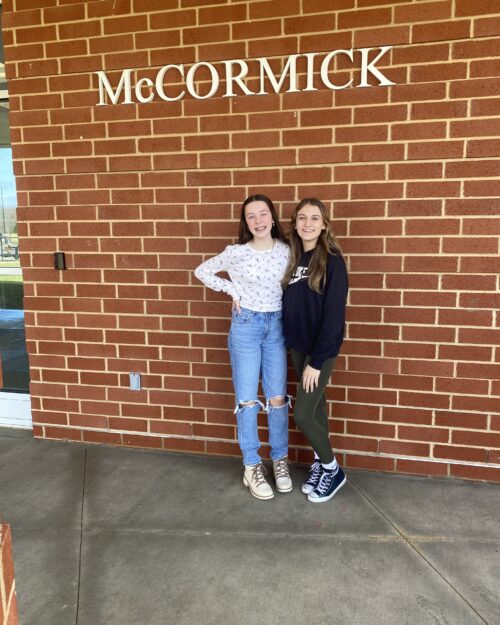 Camryn Stump and Noli Deidrick's town sidewalks were breaking down due to nearby trees whose growth was impacting historical buildings and preventing the community from safely walking on their sidewalks. Their town decided to remove the overgrown trees, and after a year without them, residents started to miss the trees and their foliage all across downtown. When Camryn and Noli, two seventh-grade students, were tasked with solving a community problem for the High Schools That Work (HSTW) Ohio Network's version of the eCYBERMISSION competition- a competition separate from AEOP's national eCYBERMISSION competition- they formed Team Terrific Tree Trunks and set out to find the perfect trees that could grow close to sidewalks without breaking down streets or nearby infrastructure.
eCYBERMISSION is a national, online STEM competition for 6th-9th graders who choose a problem in their community and set out to explore it with science or solve it with engineering. Throughout the competition, students work together and interact with STEM professionals while competing for state, regional, and national awards that may be used for future education. 
Camryn and Noli knew they needed to find a tree whose roots would not break down concrete or impact sewers and would best work close to storefronts. Through their research, Camryn and Noli found the perfect tree: the male Ginkgo. After choosing this tree, the girls knew they needed to present their research to the city council to make the case for planting male Ginkgos throughout the community to restore their town's colorful foliage.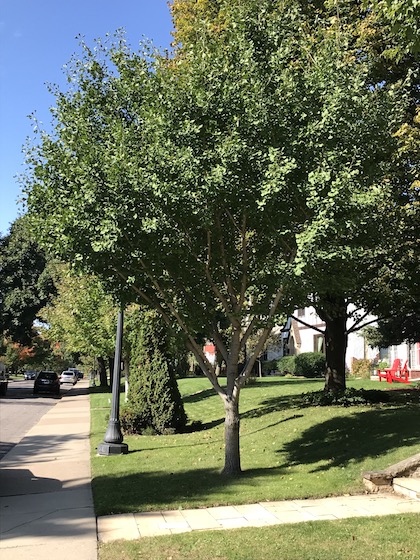 "The village council had already done some research and narrowed down [their decision] to two trees," Camryn said. "The council members were surprised that we had both chosen the male Ginkgo tree [from our research], and they decided this would be the tree that would be planted!"
"It was very rewarding to know that our research was not only correct but useful," said Noli. 
Their advocacy for male Ginkgo trees did not stop there. The students presented their research at HSTW Ohio Network's version of the eCYBERMISSION competition to raise awareness about the Ginkgo tree, which will bring beauty to communities without disturbing the infrastructure of local towns and ensure their walkability. After competing in HSTW Ohio Network 's event, Camryn and Noli submitted their Mission Folder to the national eCYBERMISSION competition and won second place for 7th graders at the state level. After such a fulfilling experience this year, Team Terrific Tree Trunks is eager to compete again next year for the chance to advance to eCYBERMISSION's 2024 National Judging & Educational Event.
"For any student participating in eCYBERMISSION, if you conduct the research, you should present it to whomever it concerns (in your community) so it can have a real impact," Noli said. 
For the students that are interested in participating in eCYBERMISSION, but don't know where to start, Camryn encourages students to "look around, think about what impacts you in your community." 
The eCYBERMISSION competition registration opens in August 2023. Students in 6th-9th grade may participate in teams of two to four, led by an adult Team Advisor. Students identify a problem in their community to solve with engineering or explore with science, applying key STEM skills to real-life with a chance to compete for national recognition and savings bonds. Learn more about the eCYBERMISSION competition: https://www.usaeop.com/program/ecybermission/ 
Find a Volunteering Opportunity
Visit our Program Volunteers page for a tool to find the best opportunity for you.
eCYBERMISSION Grants
The eCYBERMISSION Mini-Grant is intended to support teachers/program leaders as they implement eCYBERMISSION with their teams. Educators (formal and informal) of students in grades 6-9 are encouraged to apply. Special consideration is given to Title 1 schools and to those with underserved/ under-represented populations.