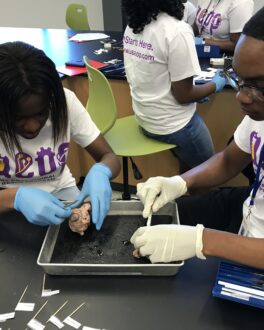 Unite, AEOP's  immersive, hands-on summer program, designed to encourage high school students to explore the possibilities of higher education and careers in science, technology, education and mathematics (STEM), will be offered at six new partner institutions from across the country in summer 2022. 
The new sites include: 
University of Indianapolis (UIndy) – Indianapolis, IN

Massachusetts Institute of Tech (MIT) – Cambridge, MA

Washington University, St. Louis School of Medicine– St. Louis, MO

Oklahoma State University – Stillwater, OK

University of the Incarnate Word (UIW) – San Antonio, TX

The University of Texas Permian Basin (UTPB) – Odessa, TX
"We are so excited to offer the Unite program this summer! AEOP's Unite program will enrich the Upward Bound summer offerings and enhance our ability to offer top-notch STEM experiences to our students," said Dr. Libby Adjei, Upward Bound Director for Oklahoma State University.
Each site will welcome high school students for a four-to-six-week pre-collegiate summer experience, during which they will hear from and speak to professionals from different STEM fields, participate in hands-on STEM activities, and learn about the various higher education and career pathways.
The Unite program gives students the opportunity to:
Gain a better understanding of the real-world applications of STEM;

Overcome negative attitudes and perceptions they may have about cultural, social, and other barriers to STEM studies and careers;

Learn from college students and professionals in STEM; 

Gain confidence in their ability to participate in engineering and other STEM activities;

Engage in activities that promote collaboration and problem-solving in a team environment; and

Be better prepared to pursue engineering and STEM in college and, ultimately, in future careers.
The 2022-2023 Unite program provides rising 9th through rising 12th-grade students an enriching academic summer experience that will help them achieve their goals of higher education and careers in STEM. Check individual sites for specific eligibility requirements. Applications close on May 21, 2022. 
Read more about the program and apply here.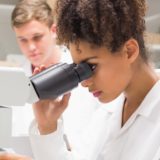 Unite
Unite is a nationwide summer program for talented high school students from groups historically underrepresented in STEM.
More About Unite
Find a Volunteering Opportunity
Visit our Program Volunteers page for a tool to find the best opportunity for you.
eCYBERMISSION Grants
The eCYBERMISSION Mini-Grant is intended to support teachers/program leaders as they implement eCYBERMISSION with their teams. Educators (formal and informal) of students in grades 6-9 are encouraged to apply. Special consideration is given to Title 1 schools and to those with underserved/ under-represented populations.