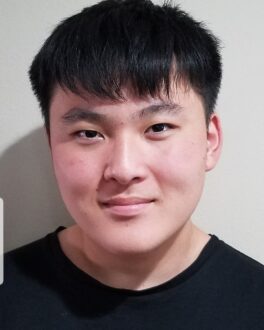 Earlier this year, Unite welcomed Humboldt State University (HSU) in Arcata, California to the AEOP community. The site launched its Humboldt County Unmanned Aircraft Systems (UAS) Youth Education Training Effort, which aims to educate students about UAS technology. During HSU's first year as a Unite site, high school sophomore Brandon Kim had the opportunity to explore the exciting world of drones through this new program. 
Brandon has always had an interest in STEM and wanted to spend his summer diving deeper into the field. After looking for different programs to apply to, Brandon discovered AEOP Unite. This summer, Brandon worked closely with David E. Marshall, site lead and a math instructor at HSU, during the four-week long experience. Although in-person instruction was not possible due to COVID-19, Brandon gained a better understanding of UAS through virtual instruction and mentorship. 
"My favorite parts of the Unite program were meeting various STEM professionals who presented as guest speakers, connecting with other students who shared similar interests with me and working with my mentor," said Brandon. "I also really enjoyed learning the basics of drone flight."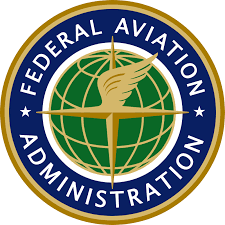 One of the main goals of the Unite HSU program is for participants to earn a Federal Aviation Administration (FAA) UAS pilot's license by the end of the program. Brandon successfully earned his FAA Part 107 drone license  by the end of the course and sparked an interest in aerial flight– something he is planning on exploring more in the future. 
"The experience has definitely furthered my interest in aeronautics and engineering," said Brandon. "One day, I hope to become a mechanical engineer and share my passion with other students, just like my mentor and Professor Marshall." 
Brandon has also used his passion for STEM to found STEMKITS4KIDS, which provides children, especially those that are underserved, access to engaging and innovative STEM kits. Recognizing that many families and students can't afford monthly subscription boxes, Brandon works to make accessible and fun activities for students interested in STEM like him. 
Unite is a four-to-six week, pre-collegiate summer STEM experience open to high school students. Held at higher education institutions across the country, Unite encourages students to pursue college majors and careers in STEM-related fields through hands-on activities,, mentoring and career exploration.To learn more about Unite and find a site near you, click here.
Find a Volunteering Opportunity
Visit our Program Volunteers page for a tool to find the best opportunity for you.
eCYBERMISSION Grants
The eCYBERMISSION Mini-Grant is intended to support teachers/program leaders as they implement eCYBERMISSION with their teams. Educators (formal and informal) of students in grades 6-9 are encouraged to apply. Special consideration is given to Title 1 schools and to those with underserved/ under-represented populations.