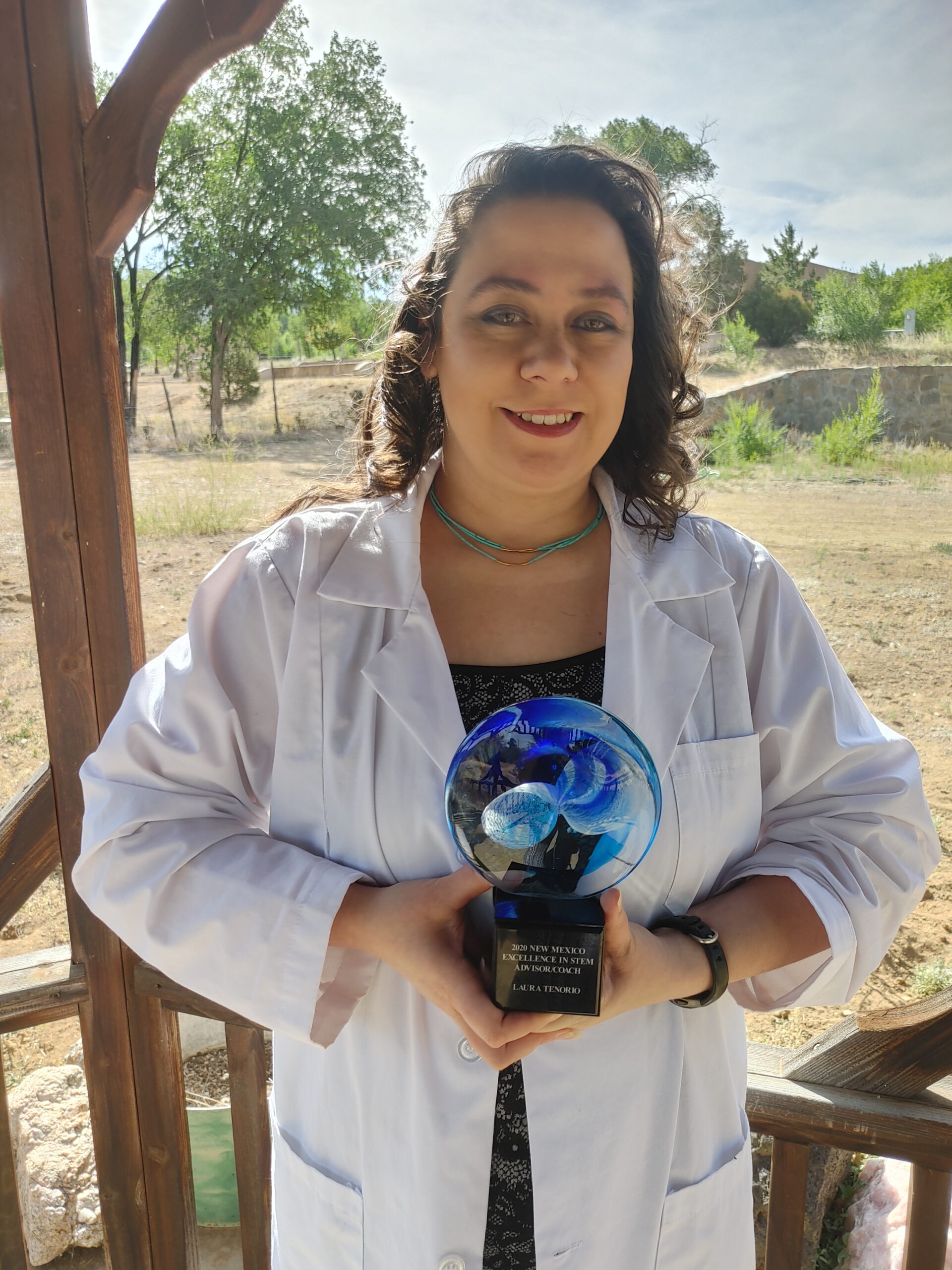 As a scientist, longtime science fair aficionado and STEM enthusiast, becoming involved with AEOP was a no brainer for Laura Tenorio. Tenorio currently teaches at Taos Academy, a charter school in New Mexico, where she operates the Tyger Lab. The research group serves as a space for her students to conduct experiments, work on competition projects and advance their STEM learning. Recently, Tenorio was named New Mexico's STEMY Advisor/Coach of the Year.
Tenorio is always searching for new opportunities for her students to engage with the STEM community and compete on regional and national levels. That's why when she first heard about eCYBERMISSION in 2013, she knew it would be a great fit.
Not only could her students work to solve a problem facing their local community, but they could also put their STEM skills to the test by developing a project applicable in the real world. As a learning-by-doing advocate, Tenorio is passionate about creating opportunities for her students to put what they learn in the classroom to the test.
That first year, in 2013, Tenorio pulled together a group of students to form an eCYBERMISSION team on a whim. Knowing it was a long shot, but also having faith in her students, Tenorio encouraged the team to brainstorm a project. Ultimately, the group developed a Mission Folder that proved the benefits of a native plant on worms with cancerous tumors. The idea came from a Native American student on the team who explained that her community had been using the plant for its healing properties for generations.
After submitting their Mission Folder to the state competition, the team was shocked to receive a call that they had advanced to regionals. Tenorio's students led a captivating virtual presentation and ultimately advanced to the National Judging & Educational Event (NJ&EE) – their greatest honor yet! Although the students did not win that year, they walked away excited for future competitions and more confident in their research and presentation abilities.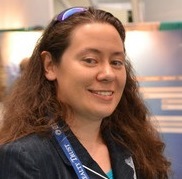 From that point on, Tenorio's students have entered eCYBERMISSION every year, making it to the national stage five times since 2013. In 2015, one team had the opportunity to present at the 5th annual White House Science Fair. And in 2017, one team even shared their project with Jimmy Fallon on The Tonight Show. When asked about her students' success at eCYBERMISSION, Tenorio says the key is believing and encouraging her students. "When your students believe in themselves, their self-confidence grows and then their ideas and projects flourish."
In response to the success of Tenorio's Tyger Lab teams, younger students are now showing greater and earlier interest in STEM, forming teams and creating projects for fun despite being too young for the formal competition.
Although COVID-19 has prevented students from coming into the classroom, Tyger Lab has found creative and safe ways to keep student learning going engaging in experiments over Zoom and outdoor drone races. Despite these new challenges, Tenorio and her students can't wait until eCYBERMISSION 2021!
eCYBERMISSION is a web-based, STEM competition for sixth through ninth graders supported by the National Science Teaching Association. Teams of three to four students work together to explain or solve a problem facing their community using science and engineering principles. Learn how to get involved here.
Find a Volunteering Opportunity
Visit our Program Volunteers page for a tool to find the best opportunity for you.
eCYBERMISSION Grants
The eCYBERMISSION Mini-Grant is intended to support teachers/program leaders as they implement eCYBERMISSION with their teams. Educators (formal and informal) of students in grades 6-9 are encouraged to apply. Special consideration is given to Title 1 schools and to those with underserved/ under-represented populations.