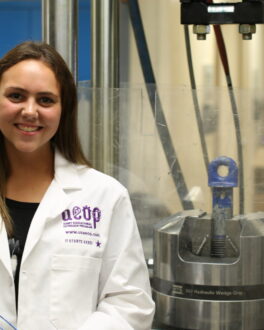 Are you a university researcher or lab looking to help train and develop the next generation of STEM talent? Are you looking to grow and foster relationships with young scientists? If so, the U.S. Army Educational Outreach Program (AEOP) is looking for you!
Currently the AEOP is soliciting responses for our upcoming High School Apprenticeships program through the Request for Proposals (RFP) process. The RFP seeks to identify host institutions to participate in the FY2022-2023, two-year program cycle. This unique program offers STEM apprenticeship opportunities to underserved and underrepresented populations, helping to inspire and prepare the next wave of STEM professionals. AEOP apprentices work directly with a mentor and contribute to cutting-edge research in the lab. These apprenticeships provide students invaluable experiences and exposure to a laboratory environment furthering them along their STEM journey.
If you are interested in partnering with the AEOP, please click here for the RFP details and information on how to submit a proposal. Proposals are due by 5PM EST, October 29, 2021.
For more information regarding our AEOP High School Apprenticeships program, please click here.
The AEOP High School Apprenticeships program is administered by the Rochester Institute of Technology (RIT) on behalf of the U.S. Army.  RIT is a member of the AEOP Consortium formed by the AEOP Cooperative Agreement award, a group assembled to provide and/or oversee STEM programs designed to support the goals and mission of the AEOP.  The lead organization for the Consortium is Battelle Memorial Institute, a non-profit research and development organization with a strong commitment to STEM education.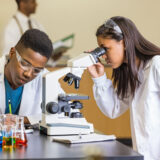 High School Apprenticeships
High School students work one-on-one with a university researcher or DoD scientist mentor during this authentic science and engineering research apprenticeship.
More About High School Apprenticeships
Find a Volunteering Opportunity
Visit our Program Volunteers page for a tool to find the best opportunity for you.
eCYBERMISSION Grants
The eCYBERMISSION Mini-Grant is intended to support teachers/program leaders as they implement eCYBERMISSION with their teams. Educators (formal and informal) of students in grades 6-9 are encouraged to apply. Special consideration is given to Title 1 schools and to those with underserved/ under-represented populations.