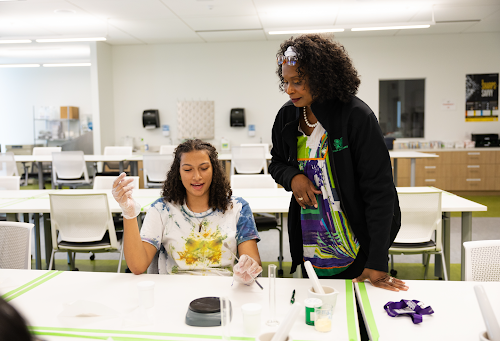 High schoolers across the country spent their summer gaining hands-on STEM experience at higher education institutions through AEOP's Unite program. Unite encourages students to pursue college majors and careers in engineering and other STEM-related fields through a program of rigorous academics, enrichment and career exploration. 
What did these students learn? Read on to find out more about what a few of our Unite programs were up to this summer and see what Unite looks like across the nation.
Marshall State University's Unite Healthcare Program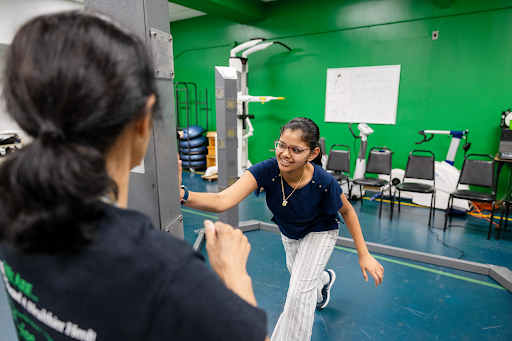 Students at Marshall State University (MSU) focused on learning about healthcare and how to succeed in the medical industry. They began by hearing from the university's Office of Inter-cultural Affairs and then quickly delved into the world of science. Dr. Cynthia Jones led students through the Marshall University School of Pharmacy's Pharmaceutical Science & Research Lab, where they donned gloves, ground materials and measured substances into test tubes. Students also got a leg up – literally! They attended a Kinesiology Lab with Gary McIlvain, where they learned about movement by attaching sensors to their bodies and observing how their movements affect the body. Another Unite day included a visit to the St. Mary's Medical Center's Nursing Lab with Joey Trader, RN, where students conducted real ultrasounds on each other and practiced venipuncture, or inserting a needle to draw blood or inject medicine or fluids (on fake bodies, of course)!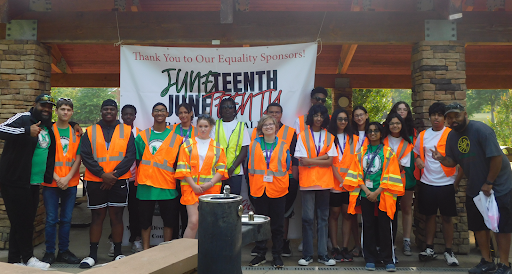 The students put back on their lab coats as they once again left the classroom, this time for a tour of Marathon Oil. Integral to any healthcare worker is compassion, and so students participated in community service through Project Clean-Up with RaShad Saunders, a Juneteenth celebration and local 5K race as well as Jumping June at the Marie Redd Senior Center. In addition to technical skills, students also learned about the important side of healthcare that can't be taught in a textbook: etiquette and leadership. Inside and outside the classroom, students will be going into their next year of school with advanced knowledge of their future careers in healthcare.
Jackson State University's Engineering Program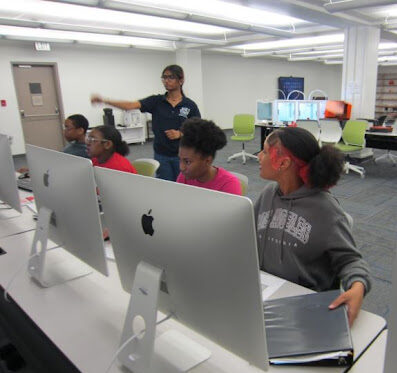 Jackson State University (JSU) site Director Dr. Francis Tuluri guided students through a series of engaging hands-on activities. One of these activities, a paper circuit building exercise, allowed students to learn how circuits work. Applying what they learned, students proceeded to construct functional electronic devices using actual circuit boards, wires and batteries, deepening their understanding of electrical engineering principles. Students also participated in 3D drawing and printing tasks and learned about robotics programming – all essential skills for aspiring engineers.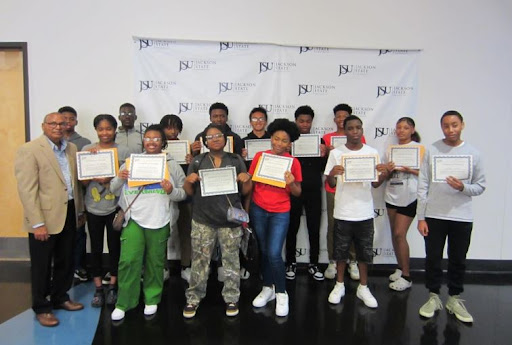 No engineering program would be complete without the use of fun technology. Students at Jackson State had the opportunity to explore digital worlds using virtual reality headsets, learning how to use and design with the technology. Students also had the chance to visit JSU's chemistry and biology labs, where they witnessed real research and experimentation in action. To conclude their summer experience, students received valuable insights about their future careers from National Weather Service meteorologists and JSU Career Service experts. Additionally, U.S. Army Corp Scientists presented to the students on what their STEM careers could look like – inspiring!
University of Texas Permian Basin's Engineering Camp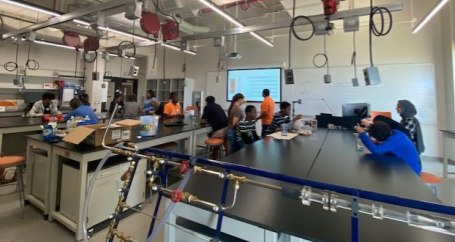 Students at University of Texas Permian Basin (UTPB) learned about designing and building prosthetic limbs, sensors and microcontrollers, geology, bioluminescent bacteria, chemical engineering, plant genetic engineering – should we keep going? In just four weeks, students learned the basics of engineering across numerous STEM disciplines in exciting ways: creating magnetic slime, lava lamps and elephant toothpaste, as well as exploring 3D printing. UTPB Professor of Engineering George Nnanna, PhD., lecturer Narendra Boppana and eight other professors across the university's math, biology, physics and Office of Innovation and Commercialization departments collaborated with 18 students to foster a passion for STEM. Dr. Brian Shedd showed learners how to apply their knowledge to the real world through innovation and commercialization.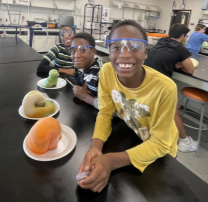 Dr. George Nnanna worked with students in engineering labs, where they saw machines and airplane models, and Jon Rogers led students through their creative outlet: a maker space, with hot glue guns galore. "We got some E. coli, and we added some glow in the dark matter so the E. coli can absorb the matter," participant Adam Zobba said. "And next week we shall see it glow in the dark!" For learner Michael Tadlock, this Unite program was the perfect opportunity to engage with STEM and determine if it was the right college and career path for him.
"We're doing fun activities, but at the same time we're teaching them the science, and most importantly, exciting them [about] what engineers do," said Boppana, explaining that: "You're teaching them, but in a fun way." Unite may be designed for the students, but we love seeing educators enjoying the curriculum just as much!
Oklahoma State University's Upward Bound Program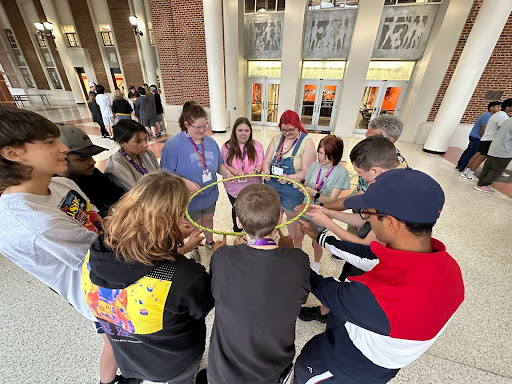 Over the course of six weeks at Oklahoma State University (OSU), students took core-subject classes, electives, attended a program-sponsored career day, college fair events and college visits. And this summer was filled with fun: students attended real labs and participated in experiments, but their STEM experiences went well beyond the classroom!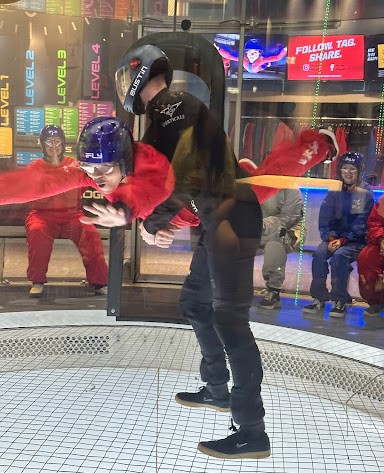 Students learned how to rock climb, participated in a ropes course, climbed into small planes and mastered emergency procedures. They enjoyed activities like bowling and axe throwing, and experienced indoor skydiving, where they fought gravity. They also got the typical summer camp experiences of playing sports like volleyball and swimming – and devouring popsicles! Students experienced an Insect Adventure, allowing grasshoppers and other insects to climb all over them. These outings and adventures all tied back to the STEM knowledge they acquired all summer long.
About Unite
Unite brings high school students a summer full of impactful STEM learning–and fun! Learn more about Unite, a program administered by the Technology Student Administration, here. Interested in bringing Unite to your college or university? Contact Mimi Leonard at mleonard@tsaweb.org.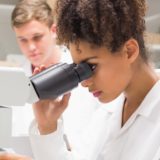 Unite
Unite is a nationwide summer program for talented high school students from groups historically underrepresented in STEM.
More About Unite
Find a Volunteering Opportunity
Visit our Program Volunteers page for a tool to find the best opportunity for you.
eCYBERMISSION Grants
The eCYBERMISSION Mini-Grant is intended to support teachers/program leaders as they implement eCYBERMISSION with their teams. Educators (formal and informal) of students in grades 6-9 are encouraged to apply. Special consideration is given to Title 1 schools and to those with underserved/ under-represented populations.