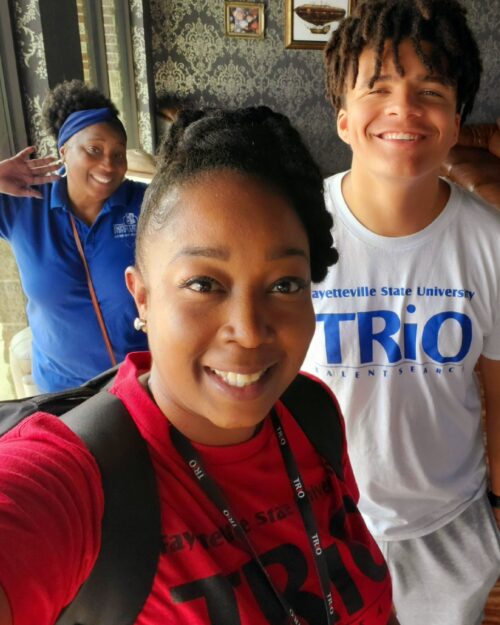 Nicole Collins, a former K-12 band director and music technology educator, is now leading the charge at AEOP's Unite summer program in Fayetteville, North Carolina. In the summer of 2023, she took the reins to help develop an intriguing four week forensic sciences and criminology program for students. Drawing from her intentionally interactive teaching background, Nicole found creative ways to spark curiosity and enthusiasm in her students, making science come alive in unique ways.
For more insight into Nicole's inspiring journey and her adventures with the AEOP's Unite summer program, read on to uncover her complete story. 
As you were developing the program, what was one of the most important aspects you wanted to highlight to ensure students enjoyed their summer experience? 
Students get bored easily, and if they are bored, we often observe behavioral issues and a decline in academic performance. However, if they are engaged and having fun, we see a boost in academic achievement and student engagement. I was like that; I would get bored easily when I was a student, and I didn't want that for my students, especially not during the summer.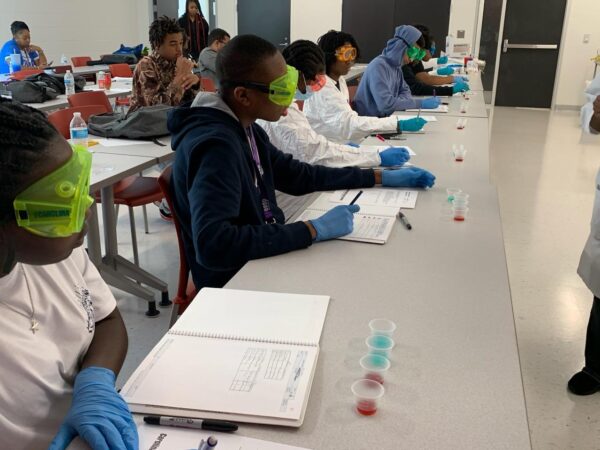 I leveraged my background as an educator and brought forth ideas that were outside of the box to ensure students were invested and committed to their summer learning through a fun STEM summer camp they would be able to enjoy and also learn authentic educational materials. I developed an intricate 'Murder Mystery' activity to build that engagement!
My staff was also great, and they all understood the importance of relinquishing the idea of traditional school environments. Together, we created an educational environment where students felt empowered to voice their opinions and help guide their own educational experiences through honest feedback and ongoing conversations.
What theme or core area did Unite's program focus on?
This year, we focused on forensic science. Each week, students tackled a different topic within forensic science, including evidence tracing, criminology, toxicology, entomology, casting and molding. Additionally, we organized both field trips and guest lecturers for the students to hear from subject matter experts and engage with professionals in the field.
Forensic science spans many skills and areas of knowledge, but the students were genuinely excited about learning more about this subject.
What is a "Murder Mystery" and how did it tie back to the summer lesson plan?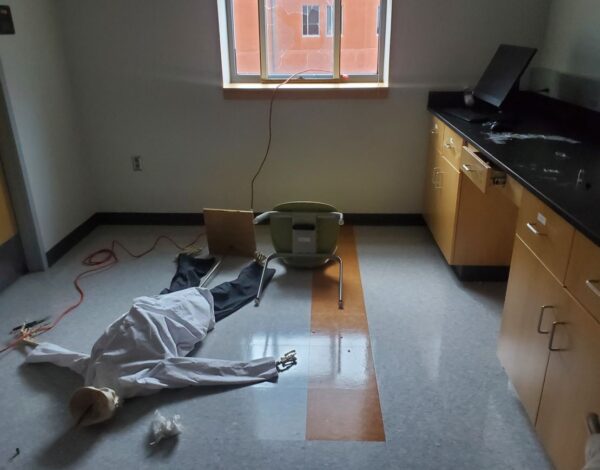 This summer, we had 18 students who were divided into different groups, with each team tasked to solve a murder and present their findings during a mock trial. As part of this exercise, our staff set up a detailed crime scene for the students to analyze and collect evidence. Before entering the crime scene, students decided on their roles – collecting evidence, analyzing evidence, inputting data, or presenting evidence – and voted on who would be responsible for each one.
Once our staff opened the crime scene, students had to enter without contaminating any of the evidence, similar to what the students have seen in movies, and gather evidence for analysis. The other instructors and I played the roles of suspects, and the students had the opportunity to interview us and gather testimonies as part of the evidence collection process.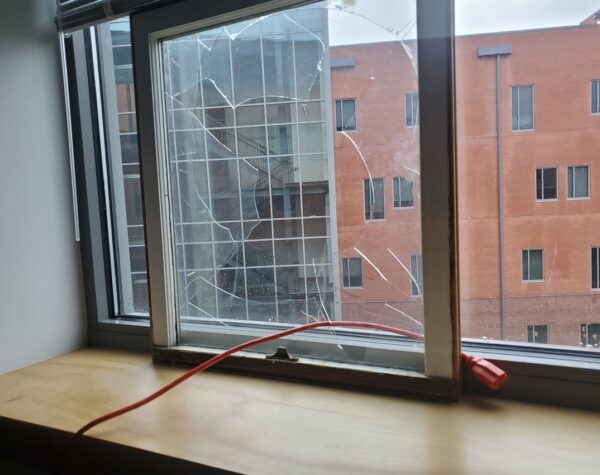 After completing the collection and analysis of data, students determined whether the case was a murder or a suicide. If it was a murder, they had to argue whether it was an accident or premeditated, using their evidence to support their argument.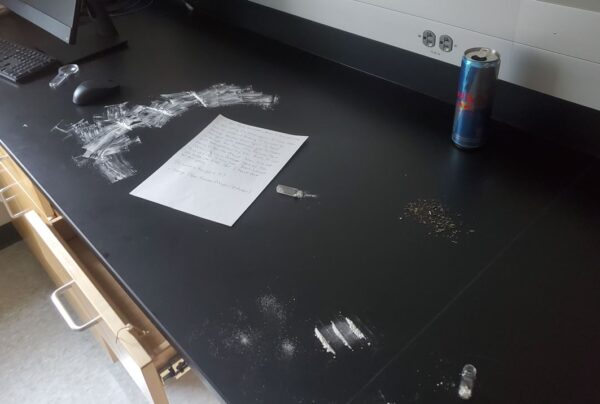 The groups presented their findings during a mock trial and competed for prizes, sharing their discoveries and explaining their reasoning in front of staff, parents and their peers.
What is your favorite memory from summer 2023? 
There was a student who initially showed less engagement. However, this didn't deter me or the team from reaching out. We spoke to him with respect and worked together to discover his personal motivations for participating in the activities. We quickly discovered that he was an athlete and realized that introducing an element of competition would pique his interest. As the lessons began to come to life, he transformed into one of our most dedicated students. He took charge of the investigation and became a presenter for the winning team!
By the end of the summer camp, his work ethic had improved, and he had gained confidence in his public speaking skills and in himself.
What advice would you give to other universities interested in Unite?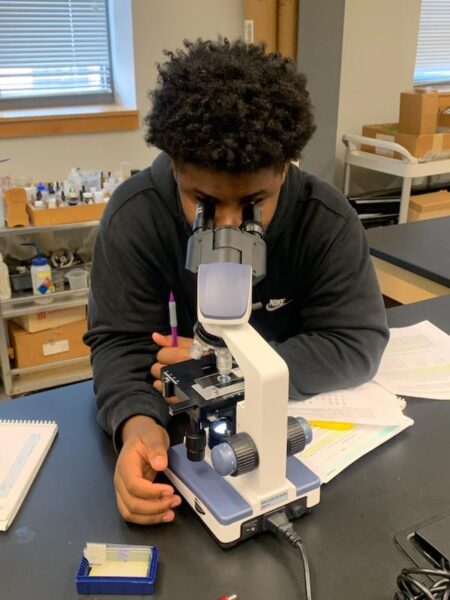 Do it! Unite provided us with the monetary resources and support that allows us to provide students with opportunities they might not otherwise have. It's amazing to see our students feel recognized, empowered and knowledgeable when they participate in a program that has the resources to thoroughly engage them. Unite brings together dedicated staff and the necessary resources to make STEM activities fun and engaging for our local students. They are truly appreciative, and personally, as an educator, Unite has given me a deeper appreciation for STEM. I genuinely believe no other program could achieve this quite the way Unite does.
Any final thoughts you would like to share? 
Through Unite, I was able to connect with my students in meaningful ways. Having a four-week camp and getting to work so closely with these scholars allowed us to establish deep connections, get to know each other and build a sense of community. Students, family and staff felt this strong connection. Most importantly, our students received better support because we had the time to learn from one another. Parents were so excited about Unite that even before the program ended, they were already asking about opportunities for the next year. We look forward to welcoming back both new and former students at our site.
About Unite
Unite brings high school students a summer full of impactful STEM learning–and fun! Learn more about Unite, a program administered by the Technology Student Administration, here. Interested in bringing Unite to your college or university? Contact Mimi Leonard at mleonard@tsaweb.org.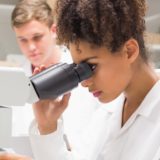 Unite
Unite is a nationwide summer program for talented high school students from groups historically underrepresented in STEM.
More About Unite
Find a Volunteering Opportunity
Visit our Program Volunteers page for a tool to find the best opportunity for you.
eCYBERMISSION Grants
The eCYBERMISSION Mini-Grant is intended to support teachers/program leaders as they implement eCYBERMISSION with their teams. Educators (formal and informal) of students in grades 6-9 are encouraged to apply. Special consideration is given to Title 1 schools and to those with underserved/ under-represented populations.