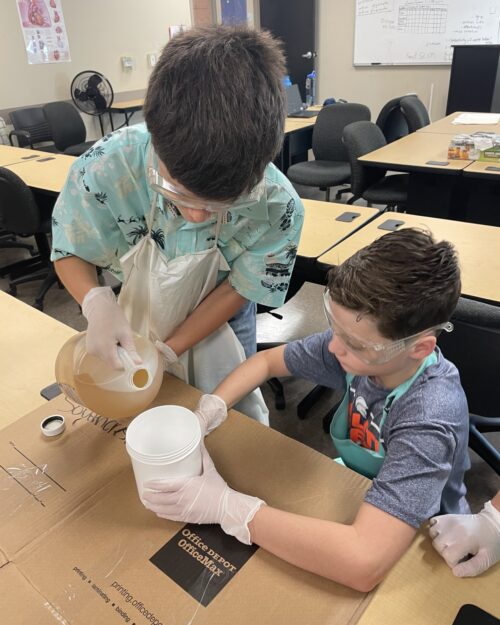 Laura Stary, a seasoned middle school science educator and former nurse, hails from Texas. She specializes not only in teaching physical science, life science, and earth science, but also in creating national champions. Laura's journey into the world of eCYBERMISSION showcases her passion for nurturing young scientific minds through scientific experimentation and teamwork alike.
We recently had the opportunity to sit down with Laura to learn more about her experience and eCYBERMISSION journey. Prepare to be captivated by her stories and passion for her students! You can read more about it below.
When did you first get involved with AEOP, and what made you decide to participate in AEOP?
When I first started working at Southcrest Christian School, eCYBERMISSION was already integrated throughout the school! One day a week, my students spend designated time working on their projects, and it has proven very beneficial for them. We've now even considered turning eCYBERMISSION into an elective research class, allowing students to engage in research projects that could qualify for eCYBERMISSION and other science competitions. The school culture fosters genuine excitement for eCYBERMISSION and STEM!
What is your role within eCYBERMISSION?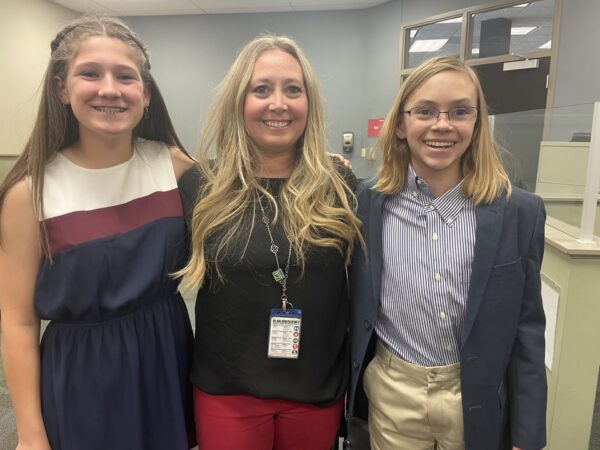 In the past, I have overseen more than 30 teams, and collaboration with the science team at Southcrest has been crucial. Together, we work to ensure that students are supported and inspired to work on their projects. To make sure my students are best set up for success, I've developed a rubric that breaks down the steps towards effectively completing an eCYBERMISSION project to self-pace and monitor our progress. Breaking down the project into manageable sections every week allows students to focus on each step necessary for productive team collaboration and project quality.
Can you share a specific moment or anecdote from your eCYBERMISSION experience that has stood out to you?
Last year, we had teams from 6th, 7th, and 8th grades in the regional competition, including a brother and sister in different grades. I firmly believe that all the projects that make it to regionals can make it to nationals and are outstanding in their own right. It was nerve-wracking waiting for the judging! But one of my favorite moments was when I received the phone call informing us that not one, not two, but three of our teams had made it to nationals! The excitement was truly palpable. And then, witnessing the H2O Bros win the national competition was incredibly emotional. There were tears of joy all around.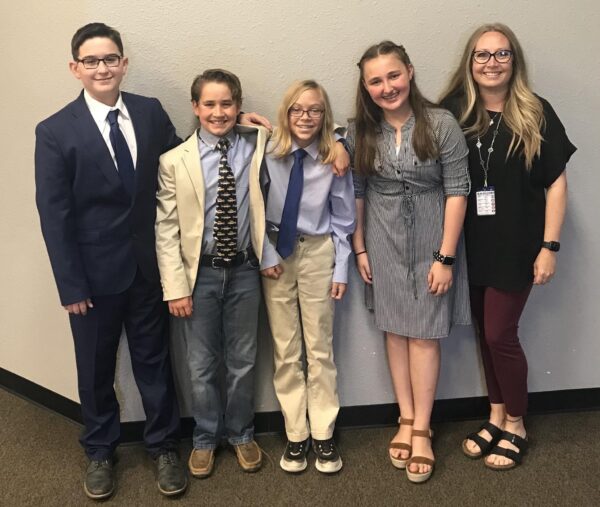 What is a lesson that your student teams learned, and what did you take away?
First is the importance of networking and community outreach, which is integral for every team. Also, teamwork is crucial. In the past, some students' strengths did not align with those of other team members. Students have to learn that every member has unique qualities, and teams need everyone to succeed. It can be an epiphany, understanding that every student was necessary for their success, and it is what allows projects to come together.
What advice or insights would you give to students, teachers, or volunteers who are considering participating in AEOP?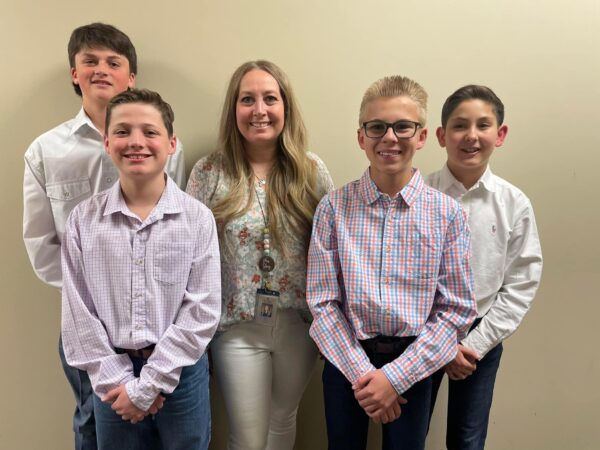 Stay organized! And don't underestimate the passions of the students. Their enthusiasm for a topic can turn a project into something truly exceptional. Your role is to support and guide them in pursuing their interests. Encourage collaboration and teamwork, as every student brings unique strengths to the table. Together, you can achieve remarkable results.
To learn more about eCYBERMISSION…
Visit https://www.ecybermission.com/ or email missioncontrol@ecybermission.com for more information.
eCYBERMISSION is a virtual STEM competition for 6th to 9th grade students that promotes teamwork, self-discovery and the real-life applications of STEM. Students work in teams of two to four, led by an adult Team Advisor, and select a problem in their community to investigate with science or solve with engineering. Throughout the competition, students work on team building and interact with STEM professionals while competing for state, regional, and national awards in the form of savings bonds. The National Science Teaching Association (NSTA) administers eCYBERMISSION on behalf of AEOP.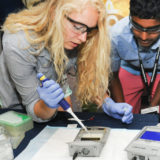 eCYBERMISSION
eCYBERMISSION is a virtual STEM competition for students in grades 6 to 9 that offers students the opportunity to explore STEM in a real-world setting.
More About eCYBERMISSION
Find a Volunteering Opportunity
Visit our Program Volunteers page for a tool to find the best opportunity for you.
eCYBERMISSION Grants
The eCYBERMISSION Mini-Grant is intended to support teachers/program leaders as they implement eCYBERMISSION with their teams. Educators (formal and informal) of students in grades 6-9 are encouraged to apply. Special consideration is given to Title 1 schools and to those with underserved/ under-represented populations.