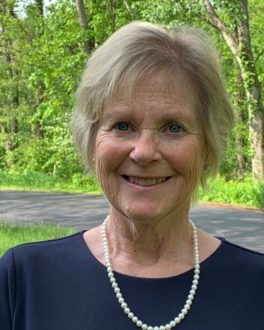 Cathy Tombasco has always been passionate about bringing out the best in her students. As a gifted K-8 teacher in Pennsylvania's Hazelton School District, Ms. Tombasco recognizes the value in challenging students to think dynamically through year-long projects – like eCYBERMISSION. She originally heard about the competition in 2013 through her district's superintendent and school colleagues who stressed the invaluable experience of the program for teachers and students alike. Since then, Ms. Tombasco has supported students in growing their STEM knowledge and real-world skills. She now holds the title as eCYBERMISSION's 2019 Team Advisor of the Year.
In her seven years as a Team Advisor, Ms. Tombasco and her students have collaborated with experts across STEM fields to inform their projects. "We've worked with professors from Penn State, engineers, scientists, doctors, nurses and even a deep space navigator from NASA," she explains. "Being taken seriously by these experts fosters a sense of accomplishment and self-worth in students.  It introduces them to a whole range of careers that they may not have considered otherwise."
Seeing her students grow into STEM professionals has left a profound impact on Ms. Tombasco as an educator and mentor. "One of the most rewarding moments in all my years of teaching is when I saw a former student at a concert a few years back. He explained how he now studies engineering at a local university," a feat he explained would have been out of reach without the eCYBERMISSION and Ms. Tombasco's support. "Working on a project like this can open student's eyes to see the world, and their place in it, in an entirely new way."
Learn more about eCYBERMISSION and how you can become a Team Advisor here.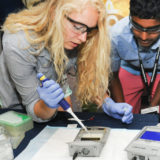 eCYBERMISSION
eCYBERMISSION is a virtual STEM competition for students in grades 6 to 9 that offers students the opportunity to explore STEM in a real-world setting.
More About eCYBERMISSION
Find a Volunteering Opportunity
Visit our Program Volunteers page for a tool to find the best opportunity for you.
eCYBERMISSION Grants
The eCYBERMISSION Mini-Grant is intended to support teachers/program leaders as they implement eCYBERMISSION with their teams. Educators (formal and informal) of students in grades 6-9 are encouraged to apply. Special consideration is given to Title 1 schools and to those with underserved/ under-represented populations.