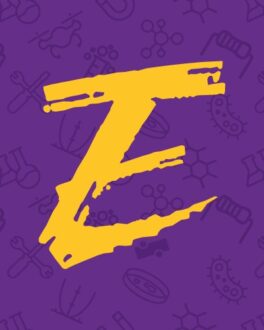 On behalf of AEOP, eCYBERMISSION is seeking Mini-Grant applications for the 2020-2021 academic school year. The National Science Teaching Association (NSTA) administers the eCYBERMISSION competition for AEOP as part of the Battelle Consortium. This collaboration is formed by the AEOP cooperative agreement and is awarded to the Battelle Memorial Institute.
eCYBERMISSION is a web-based Science, Technology, Engineering and Mathematics (STEM) competition for students in grades six through nine. Teams of same grade level students are asked to identify a community problem, ask questions (for science) or define problems (for engineering), and then construct explanations (for science) or design solutions (for engineering). Teams virtually compete in State competitions with the opportunity to move on to the virtual Regional competition. Regional winners and their team advisor appear in-person, all-expense paid trip to the Washington, DC area, for the National Judging & Educational Event (NJ&EE). Student prizes are awarded at the State, Regional and National levels by grade level.
Individual grantees are eligible to apply for up to three years of funding but must submit a new application each year. To apply, please complete the 2020-2021 Mini-Grant Application in Cvent by Wednesday, October 14, 2020. Teachers will receive email notification after the application is submitted. The Mini-Grant 2020-2021 Awardees will be notified on a rolling basis beginning August 1, 2020 and all applicants will be notified by October 21 of their status with the program. All Team Advisors and students need to be fully registered for the competition and on a complete team by Wednesday, November 11, 2020. Please note that this year we have implemented a Mini-Grant Application 'Early Dispersal' Deadline – if you apply by September 16 and are selected, and register yourself and your students by Friday, September 25, funds will be delivered by early October 2020.
Teams may be formed and projects can begin after April 1, 2020. Registration opens August 2020. Final Mission Folder projects should be submitted online before the deadline on March 3, 2021. Find the Mini-Grant Team Advisor Requirements and Timeline, here.
Find a Volunteering Opportunity
Visit our Program Volunteers page for a tool to find the best opportunity for you.
eCYBERMISSION Grants
The eCYBERMISSION Mini-Grant is intended to support teachers/program leaders as they implement eCYBERMISSION with their teams. Educators (formal and informal) of students in grades 6-9 are encouraged to apply. Special consideration is given to Title 1 schools and to those with underserved/ under-represented populations.