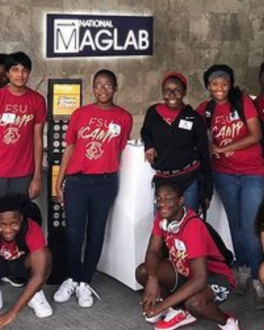 AEOP is committed to creating opportunities that spark a lifelong interest in STEM for all students. That's exactly what Faye Jones and Ebrahim Randeree, part of the team that manages AEOP's Unite program at Florida State University (FSU), are doing. Ebrahim Randeree, Associate Dean of the College of Communication & Information, and Faye Jones, PhD, Senior Research Associate, have been working together for the last few years to develop an effective Unite program that serves students in the Tallahassee area. The Unite program initially started at Florida A&M University (FAMU), an HBCU in Tallahassee. In an effort to reach more students, FSU collaborated with FAMU to deliver a quality program to underserved students in Florida's capitol.  
Now completing its 4th year, Unite at FSU has a strong presence in the community with students frequently attending the program for repeat years, recruiting their younger siblings to join and their parents are recruiting other parents. The program would not be possible without leaders Randeree and Jones. Both are committed to inspire the next generation of STEM leaders who are diverse and representative of the country we live in. Unite is one of the several tools the FSU team engages with to support STEM engagement for North Florida middle and high school students.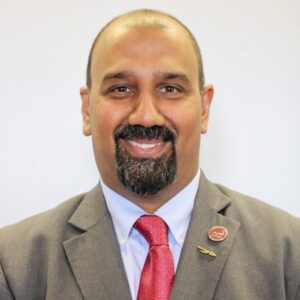 "We have been focusing a lot of our efforts on sparking a STEM interest in students as early as we can. We know that reaching students at a young age and continuing to connect them with learning opportunities are key to keeping them engaged in STEM," says Randeree. 
"Another important aspect," Dr. Jones notes, "is mentorship. During Unite, our students have the opportunity to meet with mentors and college students in STEM who look like them. We also provide them hands-on training in fields they may not have been exposed to at school." 
In short, Unite is reaching students early enough to impact their future higher education and college decisions, engaging them in hands-on STEM learning that sparks true interest, and connecting them with mentors and near-peers in STEM who share similar backgrounds. It is the combination of these pieces, Randeree and Jones agree, that makes the program so successful. 
Reflecting on their Unite experience thus far, the FSU team recognizes that there have been some challenges getting the program to where it is now, but witnessing its impact has been remarkable. For Randeree, seeing the student outcomes from participating in Unite is the most rewarding. 
"You watch a student enter the program initially not sure where their interests lie or what direction they want to go. Then, by the end, they can actually see a future for themselves in STEM. It's amazing to see students come back a few years later pursuing a STEM degree or career from that spark that started with Unite," Randeree explains.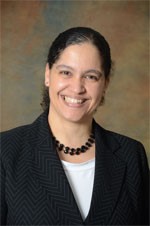 Dr. Jones agrees and emphasizes the feeling of family and community that develops over the program. 
"Throughout the four-to-six weeks, you really get to know the students and their families. Getting to share in their journey and celebrate the progress and achievements is the most fulfilling part of Unite."
While the shift to virtual instruction due to COVID-19 brought some unexpected challenges, the FSU team got creative and made the most out of the experience successfully keeping students engaged while learning from home. You can explore summer 2021 adventures of FSU's Unite program on their Instagram page.  Randeree and Jones are eagerly awaiting summer 2022 and hope to have their students back face-to-face. 
FSU is also a recent Strategic Outreach Initiative (SOI) partner receiving funding for their Black Men in Tech program. FSU will establish iHubs at four Title I schools in the area to expand their Unite program from a summer offering to a year-round program. Read more about their project here. 
Are you inspired by FSU's Unite program? AEOP is currently looking for new Unite host institutions. Learn more and find the open Request for Proposal here. Proposals are due by December 3, 2021. Learn more about the Unite program here.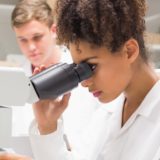 Unite
Unite is a nationwide summer program for talented high school students from groups historically underrepresented in STEM.
More About Unite
Find a Volunteering Opportunity
Visit our Program Volunteers page for a tool to find the best opportunity for you.
eCYBERMISSION Grants
The eCYBERMISSION Mini-Grant is intended to support teachers/program leaders as they implement eCYBERMISSION with their teams. Educators (formal and informal) of students in grades 6-9 are encouraged to apply. Special consideration is given to Title 1 schools and to those with underserved/ under-represented populations.