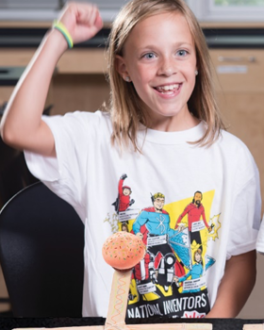 What is the best way to help children gain superpowers? At Camp Invention®, we believe it's by helping them tap into the superpowers they have had all along. They exercise and enhance these powers as they think, sketch, design, tinker, make and create in classrooms across the country.
We give children a cape that is sewn using the fibers of STEM (science, technology, engineering and mathematics), problem-solving, intellectual property literacy and entrepreneurship, and super goggles that allow them to look through the lenses of creativity and innovation. Geared up for super, hands-on discovery and fun, imagination fuels the possibilities.
As a primary stop on AEOP's STEM ladder of success, children get hooked on STEM in Camp Invention by the Nation's Greatest Innovators™ — the National Inventors Hall of Fame Inductees. As we know through research, it is imperative that children have exposure to individuals with whom they resonate as they consider a future in innovation. This is why the National Inventors Hall of Fame has assembled The Innovation Force™ — our team of Inductees who are the force behind the innovation challenges children receive in Camp Invention. We believe that children should hear legendary innovation success stories straight from the source. We integrate our Inductees in every way, from our activity design process to personalized video challenges for campers.
While children are naturally creative and curious, they need to hear from the experts about their trials, tribulations, stepping stones, processes and successes. They also need safe spaces where they understand that their ideas have value, where they can take risks, learn from failures and hone the STEM skills they need to turn ideas into reality. Whether by prototyping an invention model with clay and wax sticks, or 3D printing, children gain confidence by doing.
Like National Inventors Hall of Fame Inductee Garrett Brown, inventor of the Steadicam® Camera Stabilizer always says, "Find the Gap!" Children must be empowered to find the gaps in their world and design solutions for them. They build STEM skills in the context of designing these solutions. With supportive partners, we address the gap that we see — a lack of high-quality STEM education and innovation opportunities for all children.
This year, AEOP support will provide underserved and underrepresented children an opportunity to innovate at 22 sites in Alabama, Illinois, Maryland, Massachusetts, Mississippi, New Jersey, New Mexico and Texas.
Together, we can innovate a promising future — one "super child" at a time!
Learn more about Camp Invention here, and if you are interested in this program contact Hazel Anderson by email.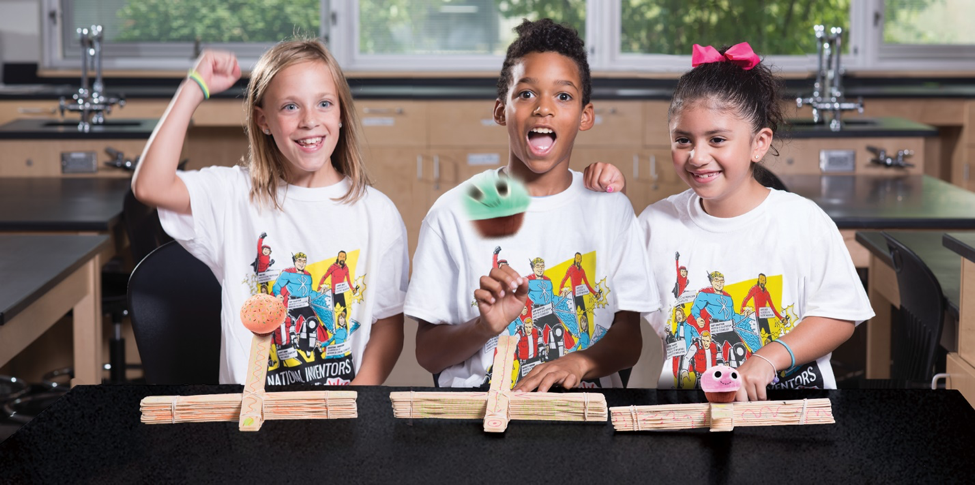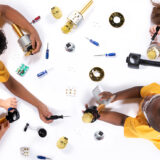 Camp Invention
Camp Invention® is a weeklong summer adventure with activities that help you explore the connections between science, technology, engineering and innovation.
More About Camp Invention
Find a Volunteering Opportunity
Visit our Program Volunteers page for a tool to find the best opportunity for you.
eCYBERMISSION Grants
The eCYBERMISSION Mini-Grant is intended to support teachers/program leaders as they implement eCYBERMISSION with their teams. Educators (formal and informal) of students in grades 6-9 are encouraged to apply. Special consideration is given to Title 1 schools and to those with underserved/ under-represented populations.