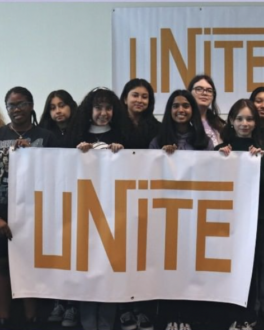 It's summertime, which means high school students across the country are exploring the exciting world of science, technology, engineering, and mathematics (STEM) with AEOP's Unite program!
Each year our Unite students spend four-to-six weeks at a local college or university engaging in hands-on STEM activities, networking with their peers and other STEM professionals, and learning about different STEM careers and pathways. This year, our Unite students have been up to some pretty awesome STEM projects; check them out! 
At the University of the Incarnate Word, AEOP's Unite program partnered with the UIW's Girls in Engineering, Math, and Science (GEMS) program. The program hopes to inspire young female interns to pursue higher education programs or careers in STEM by giving them the opportunity to  to work on different STEM projects, such as the operations systems that assist autonomous driving systems and drones. The program also connects interns with successful women in STEM.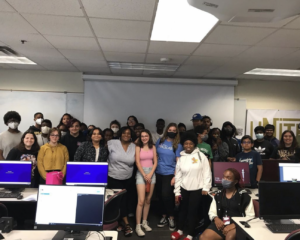 At Florida State University, local high school students participated in iCamp, an extension of AEOP's Unite program. Throughout the five-week camp, students met with experts in the field to learn coding, leadership and branding skills, robotics, game design and information about STEM careers.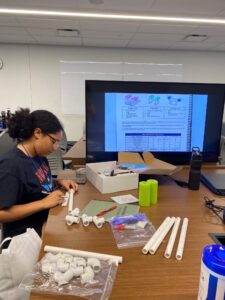 "[iCamp] allowed me to be a part of big world technology and learn about different industries, like engineering, software development, and IT of course," said Ishmael Glass, a 2022 iCamper.
At the University of Kansas, Unite students tested their engineering skills as they attempted to construct a tower out of toothpicks and marshmallows that was strong enough to support a textbook. Later, they developed blueprints for underwater robots, and actually got to build them too! Students also had the chance to speak with STEM professionals and ask about their careers and experiences. 
At MIT and Malden Catholic, Unite students were learning, exploring and experimenting with basalt fibers, a material similar to fiberglass, created for the European Space Agency. In addition to conducting a research project, students also had the opportunity to share their findings with research professionals and discuss what they had learned. Students conducted research of their own and met with real-world scientists, and they also had the chance to visit a lab and watch demonstrations of compression testing of concrete designed for lunar construction!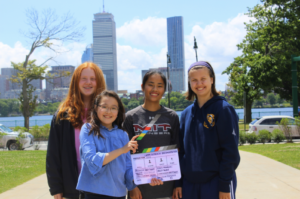 If these hands-on activities spark your interest, or if you want to learn more about the vast world of STEM, check out Unite! Interested students may apply for the summer 2023 Unite program beginning in February 2023. Learn more about the Unite program here or contact Mimi Leonard by email.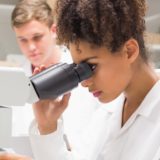 Unite
Unite is a nationwide summer program for talented high school students from groups historically underrepresented in STEM.
More About Unite
Find a Volunteering Opportunity
Visit our Program Volunteers page for a tool to find the best opportunity for you.
eCYBERMISSION Grants
The eCYBERMISSION Mini-Grant is intended to support teachers/program leaders as they implement eCYBERMISSION with their teams. Educators (formal and informal) of students in grades 6-9 are encouraged to apply. Special consideration is given to Title 1 schools and to those with underserved/ under-represented populations.