*Due to the impact of COVID-19, the selection process has been delayed. Changes are being made on a site-by-site basis. Participants will be notified via email of their selection or non-selection status. Please check back for programming updates.
HSAP provides current rising high school juniors and seniors with an authentic science and engineering research experience alongside university researchers sponsored by the Army Research Office. Though this commuter program, students will learn research methods and develop skills in critical Army research areas in a university lab setting, preparing them for the next steps of their educational and professional career.
You'll Get To...
receive a stipend equivalent to $10 per hour for 8 to 10 weeks/up to 300 hours
experience authentic science and engineering research
be introduced to Army research and associated educational opportunities available to students through the Army's Educational Outreach Program (AEOP) and the DoD
build experience in developing and presenting scientific research
develop an independent research program in preparation for research fellowships, graduate school, and careers in science and engineering
develop skills and background to prepare for competitive entry to science and engineering undergraduate programs
benefit from the expertise of a scientist or engineer as a mentor for professional and engineering research
Eligibility
Must be a U.S. citizen or permanent legal resident
Current rising high school juniors and seniors are eligible
More Information
This program is for commuting students only. Students are required to travel to and from the program site daily. In addition, the program does not supply an allowance for housing, meals or travel reimbursement.
Important Dates
December 16, 2019
Locations announced; Applications open
March 15, 2020
Applications close at 11:59 PM EST
March 16 - April 30, 2020
Applications reviewed
April 29 - May 17, 2020
*NEW* University of Arizona application open
May 1, 2020
Notification of selection and non-selection to applicants
May 1 - May 31, 2020
Welcome letters to students, mentors and lab coordinators
June - August 2020
Apprenticeships
Interested in this program?
If you are interested in this program email us. We'd love to hear from you!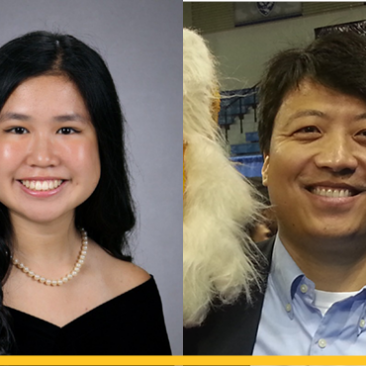 FEATURED STUDENT
Dr. Kai Shen and Tiana Ruden
High School Apprenticeship Program (HSAP)
Read the story
Program Locations
Click a highlighted state to find a location near you