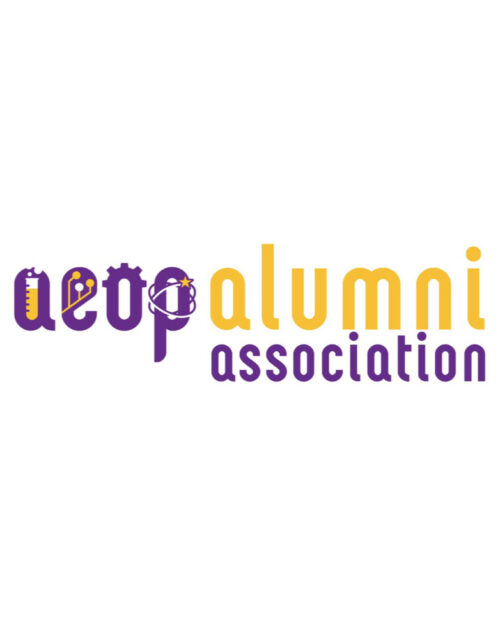 The AEOP team is thrilled to introduce the 2023 Ambassador Outreach Committee of AEOP's Membership Council!
The Ambassador Outreach Committee is responsible for leading outreach and supporting the IPAs across AEOP programs, including Camp Invention, JSS (Junior Solar Sprint), Gains in the Education of Mathematics and Science (GEMS), eCYBERMISSION, Junior Science and Humanities Symposium (JSHS), Unite, High School and Undergraduate Apprenticeships, and Fellowships. 
Ambassadors will support the different IPAs by offering assistance to help support their programmatic needs, serving as liaisons between the IPAs and alumni, and organizing local meet-ups to create networking opportunities for AEOP alumni and connect with potential new AEOP participants interested in STEM learning. 
Meet our 2023 Leadership Committee members below!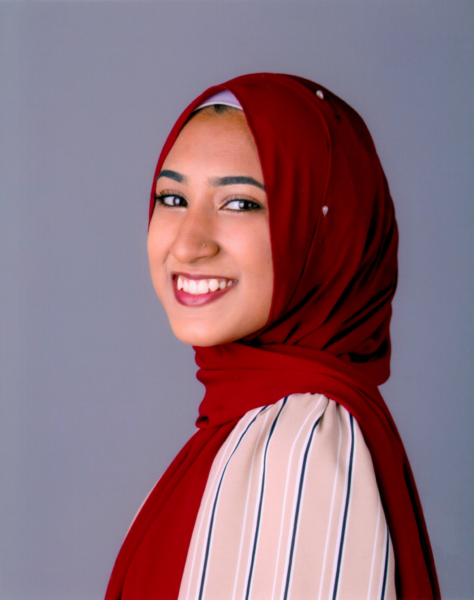 Abeeha Bhatti
Abeeha is a first-year college student studying Biomedical Engineering with minors in Spanish and Public Policy. Outside of class time, she is passionate about human rights and equity, especially racial and educational equity. Her passion led her to work with the Georgia Muslim Voter Project to promote voter education and voter literacy among minority populations in Georgia. Abeeha also enjoys learning new languages and is currently learning Traditional Chinese (Mandarin)! In one year, she hopes to see herself pursuing all of her diverse interests and passions and incorporating them into her hobbies while maintaining a healthy balance.
Aditi Senthilkumar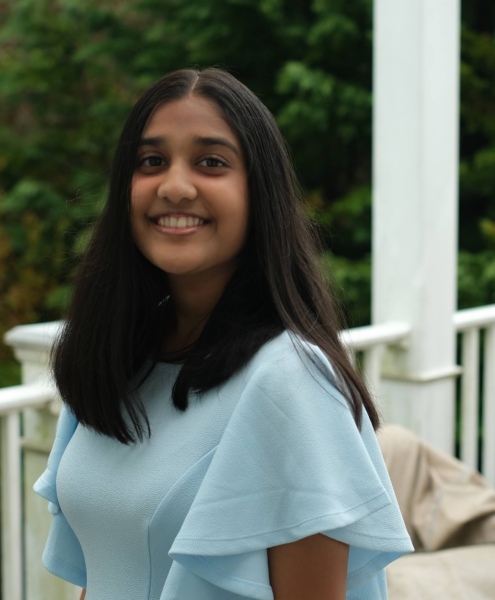 Aditi is a freshman at Urbana High School in Maryland and joined the AEOP Council this year. She participated in the GEMS program from 4th grade to 8th grade and loved it! Her experience at GEMS was so fun and enriching, she decided to join the Council to give back to AEOP and help support the program. Aditi also loves robotics and has been a member of her school's robotics team in both middle and high school. For the past two years, she has led beginner-level robotics workshops for elementary and middle schoolers to share her learnings. In her free time, she also enjoys singing and dancing, and is currently learning a classical Indian dance called Bharatanatyam. Aditi is still deciding what she would like to do in college, so she is exposing herself to different STEM fields and applying to more programs and internships that will give her the opportunity to figure out what she would like to pursue in the future.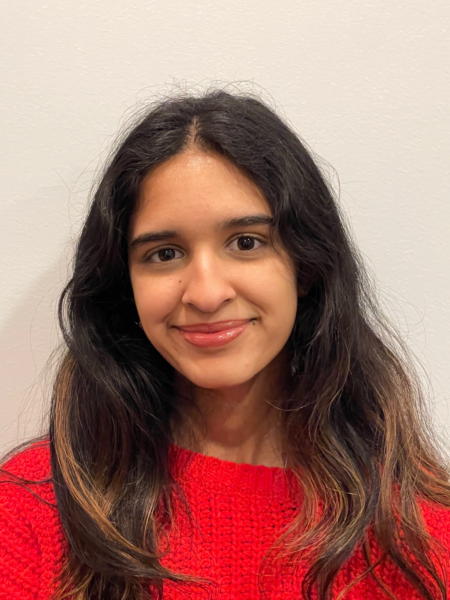 Annika Joshi
Annika is a junior at Johns Creek High School in Georgia and part of the Ambassador Committee. She participated in the 2023 Junior Science and Humanities Symposium and was a High School Apprentice in the summer of 2022. She is currently researching the potential use of piezoelectric materials in biomedical applications and presented her research at the International Science and Engineering Fair in May 2023. Annika is also an avid music composer. She hopes to major in music composition and materials science in college. Annika is part of the Ambassador Committee and is excited to advocate for STEM and AEOP opportunities, especially in underserved communities.
Brandon Kim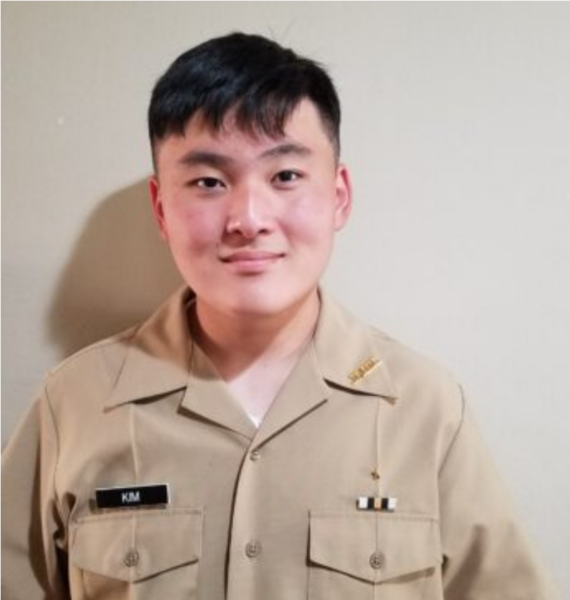 Brandon is a junior from Fullerton, CA. He first became involved with AEOP in 2021 after participating in Unite's program at HSU, where he successfully earned his FAA Part 107 drone license. In addition to Unite, he also participated in AEOP's GEMS II program and, more recently, GEMS III. At school, Brandon is the first Drone Commander of his NJROTC unit. Currently, he is in the planning stages of hosting the first drone competition at his school. Brandon also founded Drones4kids to encourage younger audiences to become interested in drones. As a Council member, Brandon hopes to strengthen his leadership skills and work with other members to create more opportunities for the next generation of students.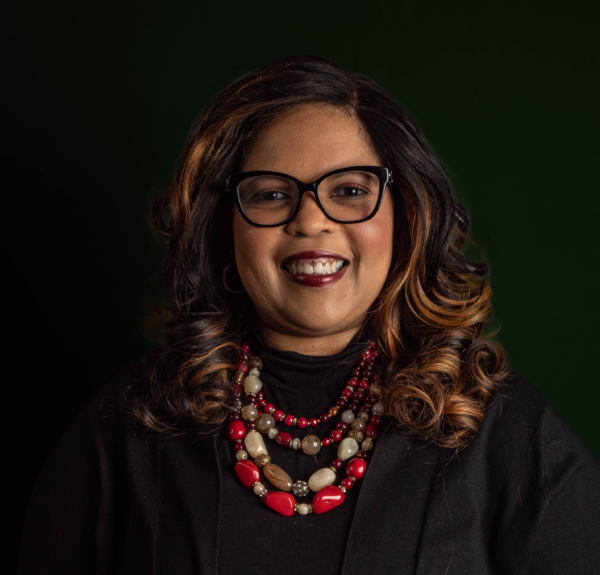 Debbie Black-Conn
Dr. Debbie P. Black-Conn is the STEM Outreach Coordinator at the U.S. Army Combat Capabilities Development Command (DEVCOM Army Research Laboratory) in Adelphi, Maryland. In this role, she is responsible for developing and managing community outreach programs related to science, technology, engineering, and mathematics (STEM). With efforts towards growing the talent pool of the next generation of STEM professionals, she is dedicated to providing students, families, and educators with educationally enriching STEM program opportunities across the United States. She also finds delight in seeking opportunities to build partnerships within the Department of Defense (DoD), academia and private industry. Dr. Black-Conn has been employed with DEVCOM ARL for over 22 years. 
A native of Texas, she earned her Bachelor of Science in Psychology from East Texas State University, Master of Science in Business Management from Texas A&M University, Master of Science in School Counseling, and a Certification in School Administration from Bowie State University. Dr. Black-Conn also earned a Doctor of Education in Educational Leadership from Bowie State University.
Prior to her career in STEM outreach, Dr. Black-Conn served as an Adult Education Teacher, Professional School Counselor, and a School Administrator in Maryland's Prince George's County Public School District. As an educator for over 30 years, her expertise and admirable passion for motivating and mentoring K-12 students, collegiate students, and STEM professionals have been recognized by her constituents and community. Dr. Black-Conn is also a published author in student achievement and STEM education. She has received numerous awards and recognition for her dedication and advocacy for children. Her career has afforded Dr. Black-Conn the opportunity to educate, mentor, and inspire young minds to realize their fullest potential as lifelong achievers in our global competitive society. She currently resides in the Washington, D.C. metropolitan area with her husband and two children.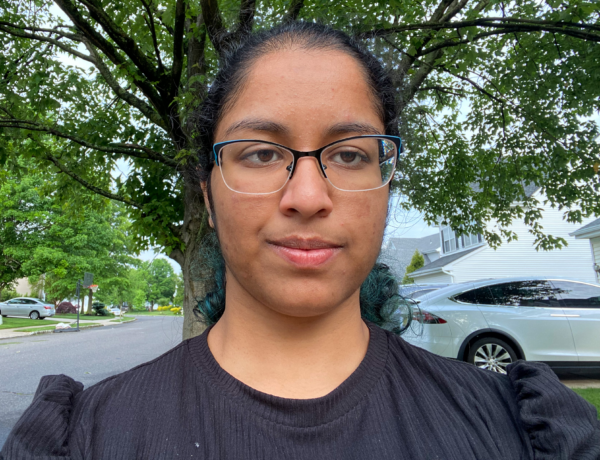 Spoorthy Reddy
Spoorthy is a senior in high school who enjoys spending her time immersed in a novel or painting. She participated in the Research Foundations Program, which solidified her interest in STEM and prompted her to pursue additional research-based knowledge the following summer. Her experience with the Research Foundations program and other research-based opportunities motivated her to join the AEOP Alumni Council. Her goal for the next year is to major in Biomedical Engineering and work toward a medical career. 
Grayce Cooper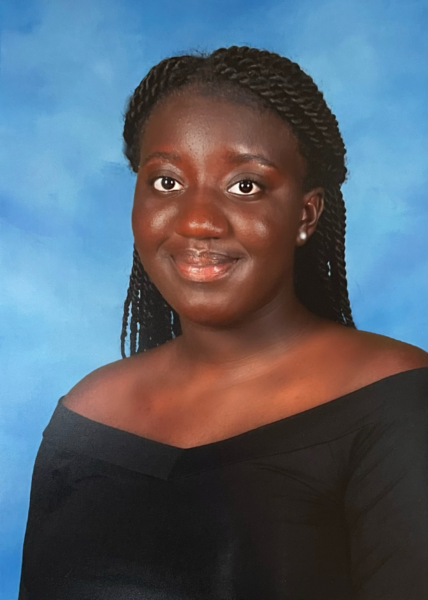 Grayce attends Washington University in St. Louis, where he is studying design and bioinformatics. He has participated in the AEOP High School Apprenticeship program for the last two years and is currently a member of the AEOP Alumni Council. His first apprenticeship at Morgan State University helped shape his aspirations and led him to apply for a second apprenticeship at Johns Hopkins University. In addition, he is part of the Association of Black Students and the Beyond Boundaries program. His goal after graduation is to enter the public health world creatively. 
Harrish Ganesh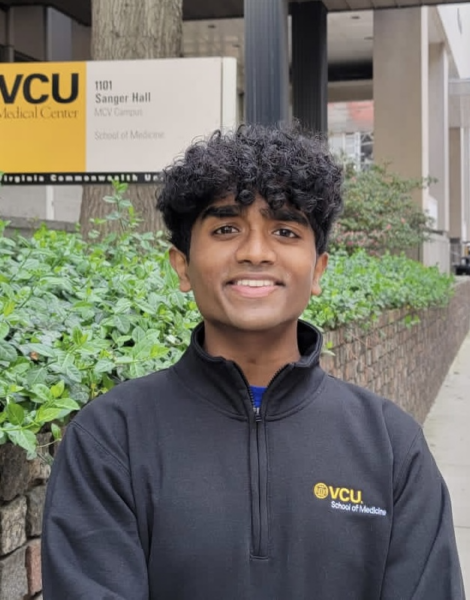 Harrish is a Virginia Commonwealth University freshman in the Guaranteed Admission Program for Medicine majoring in Bioinformatics. He became involved with AEOP through GEMS, which changed his desire to pursue a STEM career forever. After two years in GEMS, he became intricately involved in scientific research and medicine through other AEOP programs, like JSHS.
Harrish became heavily involved in virology, publishing several experiments and becoming a 2022 Regeneron Science Talent Search Scholar. In addition, he presented virology technology and advocated for STEM education at Harvard University and Johns Hopkins University conferences. At VCU, he is an avid cancer researcher, using wet lab and bioinformatics approaches to find treatments and cures for various diseases.
Apart from his academic pursuits, Harrish has served as an Emergency Medical Technician for the past three years, aiming to provide accessible, high-quality care for all patients. He also founded a non-profit organization called The Future Brighter, which partners with NASA, DoE, VDOT, universities, and professors to provide high-quality STEM education to underrepresented communities at an early age. The Future Brighter operates in several states, including Virginia, Pennsylvania, and California.
Harrish has been playing the guitar and singing since he was six years old, using music as an outlet to fundraise for STEM opportunities for underserved students. He also enjoys playing various sports like basketball, football, and lacrosse.
As an AEOP Liaison member for the Council for three years, Harrish hopes to provide high-quality STEM education to young minds nationwide. In addition, he aims to ensure that the future STEM workforce will be diverse, passionate, and impactful.
Pramithi Kandalai
Pramithi is currently a junior at Naperville North High School. She first became involved with AEOP through eCYBERMISSION, which she participated in for multiple years – qualifying for state, regional, and national levels. Her participation in AEOP sparked her passion for research in the biological sciences, which she hopes to develop to work in clinical pharmacology. Otherwise, Pramithi is the co-founder and manager of a tutoring organization called Tuturo Tutoring, is part of her school's varsity science olympiad team, and enjoys playing her violin at various professional gigs. She also looks forward to doing regenerative stem cell research at the University of Illinois at Chicago over the summer. As a liaison for the outreach committee of this year's alumni council, Pramithi hopes to introduce excitement for STEM to those who previously did not have the opportunity to become involved with AEOP. 
Sophia Becraft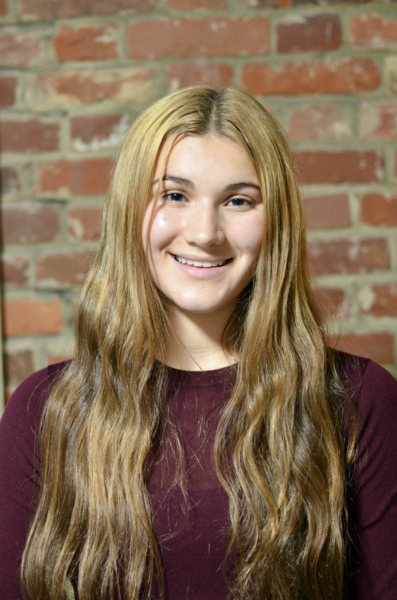 Sophia, from Prince George's County, Maryland, is on the AEOP Leadership Committee for the Alumni Council, where she is a member of the Ambassador subcommittee, helping to promote AEOP programs and events. She is an 11th grader at Eleanor Roosevelt High School and a part of the Science & Technology program there. She is also involved in many extracurricular clubs, including the Environmental Defense Club, Future of Health Care Professionals Club, and Women in STEM Club. In addition, she helped form the Astronomy Club, where she holds the Treasurer and Marketing/Public Relations roles. Outside the classroom, she's a golf team member, Junior Captain of the girls' lacrosse team, and a leader on her competitive gymnastics team. Sophia was first introduced to AEOP in 2019 when she participated in the GEMS summer program. Since then, she has had the opportunity to attend GEMS annually. She will soon start an internship at the University of Maryland and commence her senior year research practicum to graduate in spring 2024.
The next couple of weeks, the AEOP team will continue to introduce the 2023 Membership Council members and share their AEOP journeys! The AEOP Membership Council works alongside AEOP to help spread the word about our programs by sharing their AEOP experiences with potential students and coordinating a variety of efforts to support fellow alumni. 
Stay tuned for more information as we continue to announce this year's newest Council members! 
Find a Volunteering Opportunity
Visit our Program Volunteers page for a tool to find the best opportunity for you.
eCYBERMISSION Grants
The eCYBERMISSION Mini-Grant is intended to support teachers/program leaders as they implement eCYBERMISSION with their teams. Educators (formal and informal) of students in grades 6-9 are encouraged to apply. Special consideration is given to Title 1 schools and to those with underserved/ under-represented populations.