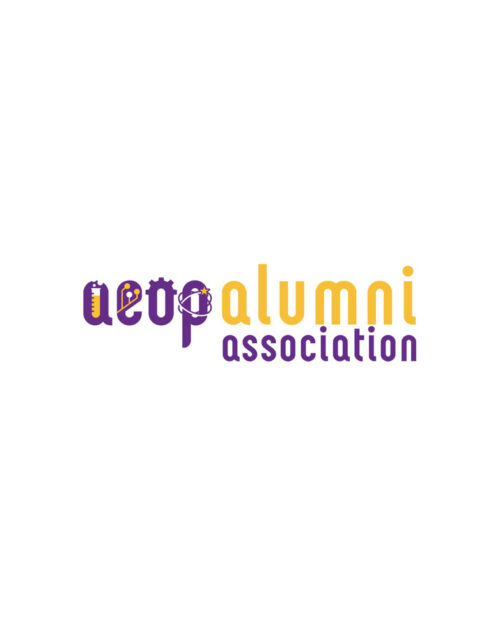 The AEOP team is thrilled to introduce the 2023 Content Creator Committee of AEOP's Membership Council! The Content Creator Committee is responsible for helping promote and elevate AEOP's programs and Membership Council by collaborating with the communications team. Additionally, committee members are tasked with creating social media content and devising new and innovative ways to encourage students to become interested in STEM through AEOP's programs and highlight the work of the Council's members and alumni. 
Meet our 2023 Content Creator Committee members below!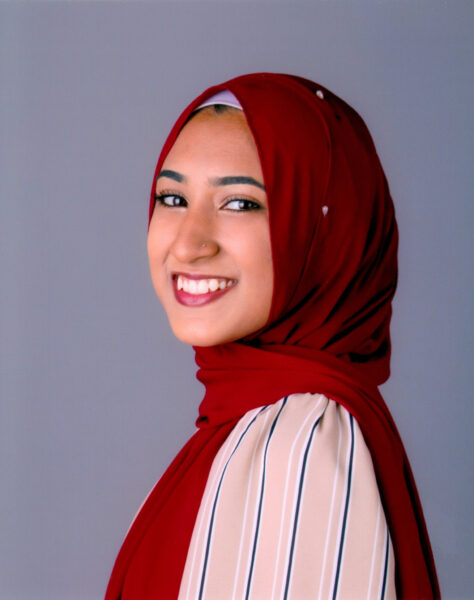 Aleesha Bhatti 
Aleesha Bhatti is a high school junior working towards becoming involved in engineering-related ventures while fueling her passion for public policy and youth advocacy. Aleesha is involved in numerous programs, including the Young Scholars Program centered on Cardiology, a global engineering research program, and several civic engagement-based initiatives, including one in which she will travel to create change within her community. In one year, she sees herself in college, working on intertwining her passions in engineering and STEM, with public policy and advocacy to give a voice to underrepresented communities. She is excited to connect with like-minded individuals on the council and contribute to STEM-based change.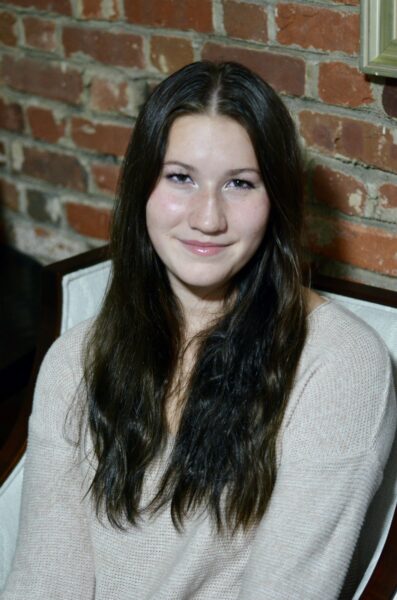 Isabelle Becraft
Isabelle Becraft is a 9th grader and a member of her local school's Science & Technology program. She is also part of the Environmental Club, Composting Club, and Women in Business Club. Isabelle plays soccer and lacrosse and is also on the swim team. Additionally, she enjoys playing violin and piano and is an avid reader. In one year, Isabelle will begin preparing for her required research practicum, where she will apply for a science-focused internship. She also plans to apply to become the junior lacrosse captain of her high school lacrosse team.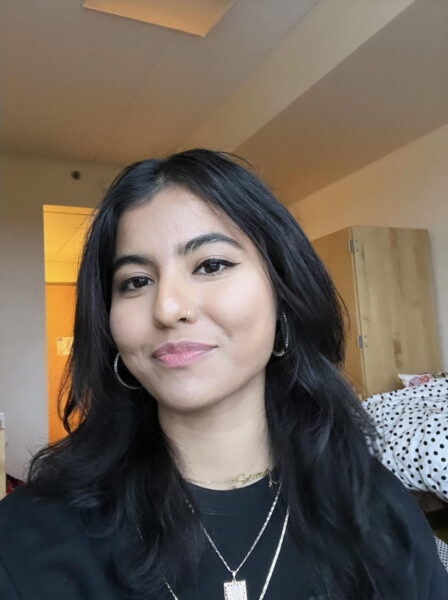 Saima Akther 
As a biology major, Saima Akther is a sophomore attending the University of Maryland, College Park. In one year, she sees herself helping people through medicine. However, she is undecided on what she would like to specialize in.
Seeley Ortiz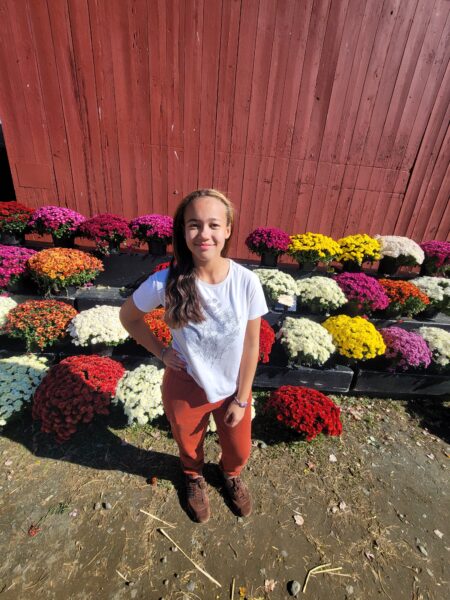 Seeley Ortiz is a sophomore in the ITOA magnet program at Havre de Grace High School, where she is also a student-athlete, playing soccer and lacrosse. She coaches a U8 rec soccer team and plays the guitar in her spare time. In a year, Seeley sees herself beginning her internship, where she will be doing hands-on computer science work and applying what she has learned in school. She also hopes to embrace research and clinical experiences to explore the medical field.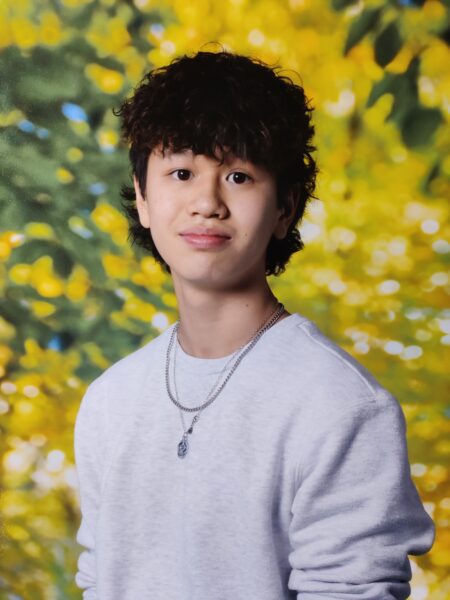 Ethan Zhou
Ethan Zau is a sophomore at the Bromfield School in Harvard, Massachusetts. He was first introduced to AEOP through the Gains in the Education of Mathematics and Science (GEMS) program in the summer of 2020, an experience that he found inspiring because it introduced the world of STEM. At school, Ethan has created and led teams to win second place at Massachusetts Middle School Science and Engineering Fair in 2021, first place (team) in Massachusetts in American Computer Science League Senior 3 Contest 2021-2022, and the Meritorious designation in 2022 High School Mathematical Contest in Modeling. He is currently leading a team working on creating a computer simulator to increase public awareness of the impact of carbon emissions on global warming. He hopes to deploy this simulator in a year. Ethan also plays clarinet in the Massachusetts Youth Wind Ensemble Concert Band at New England Conservatory. He is passionate about introducing the fun factor of STEM exploration to others and hopes to contribute to this goal by working with other AEOP Alumni Council members.
Zoe Tavares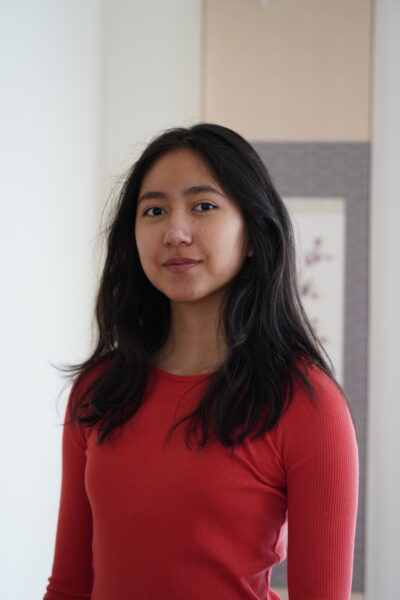 Zoe Tavares is currently a junior at Clarksburg High School, Maryland. She likes to run, bullet journal, and play the piano in her free time. Zoe is involved in STEM clubs and music organizations in her school and local community. She hopes to study biology or computer science in college in a few years.
The AEOP Membership Council works alongside AEOP to help spread the word about our programs by sharing their AEOP experiences with potential students and coordinating various efforts to support fellow alumni. 
Stay tuned for more updates about the Membership Council's work across AEOP programs! 
Find a Volunteering Opportunity
Visit our Program Volunteers page for a tool to find the best opportunity for you.
eCYBERMISSION Grants
The eCYBERMISSION Mini-Grant is intended to support teachers/program leaders as they implement eCYBERMISSION with their teams. Educators (formal and informal) of students in grades 6-9 are encouraged to apply. Special consideration is given to Title 1 schools and to those with underserved/ under-represented populations.