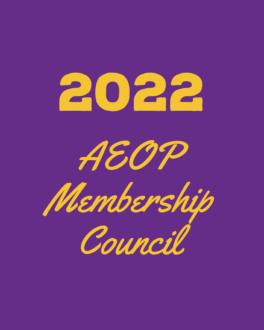 The AEOP team is thrilled to announce the 2022 AEOP Membership Council! Students, mentors and educators from across the country will work together to engage, inform, and inspire AEOP STEM Alumni through post-programmatic honors, educational and networking opportunities. Learn more about our new council members below!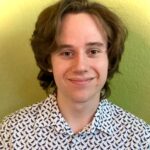 Gabriel Acuff
I'm 19 years old and a senior at the University of Texas at San Antonio, living a few minutes down the road. I'm a Biology major and am ideally working towards a PhD in Integrative Biology based in oceanography. I participated in GEMS for three summers. During quarantine, I adopted a borderline-obsession with fermentation which is my new hobby. I'm hoping my experience on the Council will help me gain more personal and professional connections. I want to develop my networking abilities and learn to better showcase my leadership skills. 
Aleesha Bhatti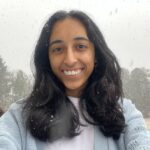 I am a 16-year-old sophomore in high school living in Georgia. I participated in the AEOP High School Apprenticeship Program during the summer of 2021. In my free time, I love to draw and play basketball. This year, I am hoping to not only network with so many other people on the Council, but I hope to build a community where we can mobilize the STEM community and work hard for what we're all passionate about!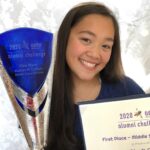 Katie Culbert
I am a sophomore attending Toms River North High School in Toms River, NJ. I am the host of AEOP's Profiles in STEM (check out the latest episode at https://bit.ly/3Jb6kP4). I was first introduced to AEOP when I participated in the 2020 Pollinator Challenge. Today, I have my own beehives and am a certified beekeeper. For the past two years I have conducted research on varroa mites (the #1 killer of honey bees) and have competed at JSHS. I also have my own YouTube channel, "Katie's Adventures in Beekeeping" and Instagram @kt.bees. I am also a competitive swimmer and earned my first LCM national cut in the 100 backstroke over the summer.
Chris Deleon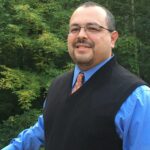 This is my 22nd year teaching middle school engineering classes. I have been a mentor for eCYBERMISSION teams for about eight years now. I have mentored STEM competition teams for 13 years. My students have really opened my eyes as to how capable driven middle school students can really be. Because of eCYBERMISSION, my students have learned so much and have had experiences that students of any age would never even dream about. I am so excited to have the opportunity to work alongside my fellow Council members and give back to AEOP.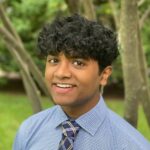 Harrish Ganesh
I am a 17-year-old senior at Thomas Jefferson High School for Science and Technology in Alexandria, VA. For two years in middle school, I participated in GEMS. In high school, I participated in the JSHS. I'm a committed researcher who is interested in the areas of virology and neuroscience. In my free time, I play basketball and lacrosse. I am also an avid guitar player and singer. My favorite classes are biotechnology research and neurobiology. This year in the Council, I hope to increase STEM educational access for all students throughout the nation while enhancing leadership and communication skills.
Iishaan Inabathini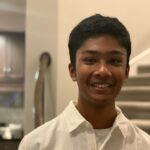 I am a 15-year-old freshman at Reedy Highschool in Frisco, TX. I participated in eCYBERMISSION in 7th grade (2020) and 8th grade (2021). Both years opened my eyes to the possibilities in STEM. In my free time I play basketball and the viola. From this Council, I hope to gain networking opportunities, personal development and leadership skills, and to be able to encourage other students to participate in AEOP programs.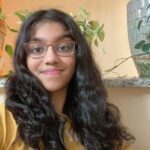 Shagun Khare
I'm Shagun and I'm a 16 year old junior at the Middlesex County Academy for Science, Mathematics, and Engineering Technologies in Edison, NJ. I started my AEOP journey by participating in eCYBERMISSION. Then, I participated in the AEOP High School Apprenticeship Program and also did the Research Foundations Program last year. I have also participated in the Junior Science and Humanities Symposium twice. I am a competitive dancer and I enjoy running small marathons on the side. My favorite classes in school are AP Calc and Mechanical Engineering. From this Council, I am super excited to gain both personal development skills, such as leadership and teamwork, and am excited to spread STEM opportunities to students everywhere!
Joseph Kolattukudy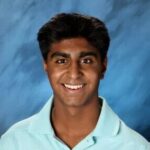 I am a 15-year-old sophomore at Westview High School in Portland, Oregon. I participated in eCYBERMISSION in 2020 and 2021 and was a National Finalist in 2021. Our team received a grant to continue our project and we are still working to improve our project till this day. eCYBERMISSION has helped me gain more confidence and face my fear of public speaking. I also play water polo for my high school and local club. Our team participated in the 2021 Junior Olympics. I'm also a certified lifeguard and I plan to work at my local swimming pool. I am really excited for what this Council opportunity will teach me and I hope to inspire people to enter into the STEM field.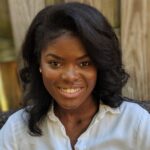 Melissa Jones
I am in my second year at Harvard College and plan on majoring in Biomedical Engineering. I first became involved with AEOP through the GEMS and High School Apprenticeship programs based at the Walter Reed Army Institute of Research (WRAIR) and conducted research in WRAIR's Bacterial Diseases Branch this spring. I am passionate about eliminating disparities in health and education in the US. In working towards the first of these two goals, I became a member of the Coronavirus Visualization Team since May 2020, where I produce visualizations and datasets that highlight the socioeconomic disparities that have contributed to and been exacerbated by the COVID-19 pandemic. I have has been working towards the latter goal through Today and Tomorrow, an organization I founded which provides free college mentorship and workshops to students in my county. Apart from that, I love being involved with student organizations on campus and enjoys being in the AEOP executive council! I love that by being on the AEOP Alumni Leadership Council, I have the ability to share with others what the AEOP programs have shared with me – an opportunity to experience the many creative, and critical thinking aspects of STEM.
Samina Mondal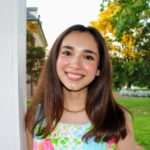 I am in my third-year at the University of Virginia pursuing Media Studies, Policy, and Ethics. I currently serve as a Public Affairs Intern for the US Naval Research Laboratory, working directly with media, government relations, and STEM outreach. I am extremely passionate about providing K-12 students cybersecurity education through her initiative, Cyberweek.org. Through my team's work, we teach students a series of curriculums on how to detect online threats, gain a better understanding of how the internet works & spark an interest in the Department of Defense (DoD) STEM careers of the future. Joining AEOP's Alumni Council has provided me with ample opportunities to not only work with incredible DoD professionals and facilities, but also establish lasting relationships with like minded students passionate about the future of STEM innovation.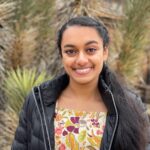 Prarthana Prashanth
I am a freshman at the University of Illinois at Chicago on the pre-med track from Aurora, IL. I participated in the eCYBERMISSION program from 6-9th grade and then JSHS during high school for two years. I am a Bharatanatyam Indian Classical dancer and enjoy performing with my dance company around the Chicago area. I also love to sing and play piano in my free time. In the Council, I'm looking forward to growing as a leader by engaging in conversations and helping spread the word about AEOP. 
Anna Quackenbush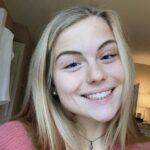 I am a 17-year-old junior in high school from Frederick, MD. I participated in the Gains in the Education of Mathematics and Science (GEMS) program during the summer of 2021 as an Assistant Near-Peer Mentor. I am a varsity cross country and track athlete who loves to spend my free time with friends and family. I also love running, reading and learning. I really enjoy my AP Bio and Calculus classes. From the Council, I am hoping to gain leadership experience and knowledge as well as develop some ways to encourage other students to participate in AEOP programs to advance their interests in STEM.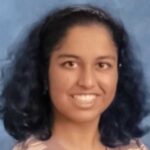 Spoorthy Reddy
I am a 17-year-old junior in high school. I'm from Mount Laurel, NJ. I participated in the Research Foundations program last year. In my free time I love drawing, painting and reading. My favorite class at school is AP Chem. As a member of the Council, I'm hoping to develop skills, such as public speaking, and also help raise awareness of the different STEM educational activities. 
Tiska Rogers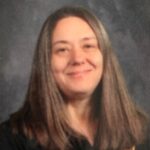 I teach science at Hayti High School and am an adjunct professor for Southeast Missouri State University in Dexter, MO. I've worked with AEOP RESET from 2020 to now and have taken students to JSHS for over 10 years. When I'm not teaching I enjoy reading, gardening, sewing, knitting, crocheting, cross stitch, wood working, robotics, hiking and Boy Scouts to name a few. Through the Council I want to make connections so that I can further my knowledge and pass that knowledge on to my students.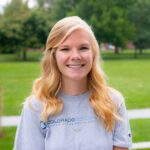 Katie Schneider
I am the assistant director of the Alumni Council. I live in Denver and work at Holland & Hart LLP as a patent engineer. I participated in JSHS as a junior and senior in high school studying quantum physics. As a result, I studied physics in college at the Colorado School of Mines. I've also been a member of the Alumni Council since it began about four years ago. I'm excited to work with the Council to help them develop new leadership skills and learn a lot about themselves and their interests on the way. 
Find a Volunteering Opportunity
Visit our Program Volunteers page for a tool to find the best opportunity for you.
eCYBERMISSION Grants
The eCYBERMISSION Mini-Grant is intended to support teachers/program leaders as they implement eCYBERMISSION with their teams. Educators (formal and informal) of students in grades 6-9 are encouraged to apply. Special consideration is given to Title 1 schools and to those with underserved/ under-represented populations.