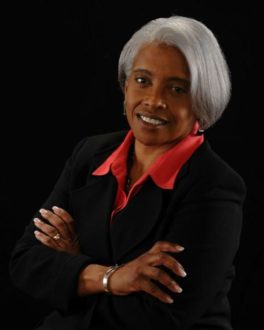 By: Michele Williams, executive director, SECME
In order to break down the many barriers faced by minority and underserved students who dream of a career in STEM, we must build programs that make sense to them, programs that show real life applications and the benefits of pursuing a STEM education. At SECME, formerly known as the Southeastern Consortium for Minorities in Engineering, we know that in order to fulfill our mission to increase the pool of minority and underserved students who enter and complete post-secondary studies in STEM, we have to focus on the needs and capabilities of the teachers who serve them. One of the primary goals of SECME is to train more teachers in the communities where they are often less likely to hold STEM-related degrees and equip them with the resources they need to be successful. Teachers deserve strategies to make STEM instruction more engaging and develop lessons that spark interest among their students.
That is why I am so proud of our longstanding partnership with AEOP. Through AEOP we were introduced to the Junior Solar Sprint (JSS) program, another partner in the AEOP network. JSS is a competition for middle school students where they use teamwork and ingenuity to build and compete model solar-powered cars that are judged on design, originality, construction and fastest time. This partnership has been a match made in heaven!
Our partnership with JSS has helped us develop a robust professional development program within our residential summer institute, where a group of teachers are trained to develop JSS competition activities, delivering STEM content within the classroom. While teachers learn to build solar vehicles, they are also enhancing their STEM knowledge and learning to facilitate SECME programming in schools.
Kisha Jarrett is the SECME Master Teacher and administrator in Orange County, Florida. She is also a former SECME student and serves as our liaison with the Orange County JSS project. The project helped get a group of students and teachers from Orange County involved in JSS, partnered with the University of Central Florida's Solar Energy Center, and the outcomes have been impressive. She trains teachers, who gain the ability to deliver engaging STEM-related instruction and are more prepared to improve the overall achievement of students. We believe in the 'train the trainer' model, where teachers learn the skills offered by JSS, and are then able to be a resource to their peers. After receiving the training, teachers can help their students build cars in preparation for JSS and be more competitive, even qualifying for the National JSS competition in late July.
The greatest gift of this entire experience has been the impact on the students. Through JSS, students are empowered to see themselves as scholars and understand the relevance of STEM in achieving a high-paying career. Being involved with this hands-on experience changes their perspective of school and their motivation in the classroom. After participating in JSS, our students come to school every day prepared and ready to learn. They are more excited to be in school and they have a purpose. School has become a place where they want to be because they can see how what they are learning is valuable to their later lives.
This summer a group of our students are going to the University of Florida in Gainesville for a National SECME competition and JSS competition exhibition. For most of these students, it will be their first visit to a college campus. My hope is that they will have a great experience, meet many new friends and role models who look like them and learn what it will take to go to college and begin to see themselves as college-bound and ready to take on the world!
Find a Volunteering Opportunity
Visit our Program Volunteers page for a tool to find the best opportunity for you.
eCYBERMISSION Grants
The eCYBERMISSION Mini-Grant is intended to support teachers/program leaders as they implement eCYBERMISSION with their teams. Educators (formal and informal) of students in grades 6-9 are encouraged to apply. Special consideration is given to Title 1 schools and to those with underserved/ under-represented populations.