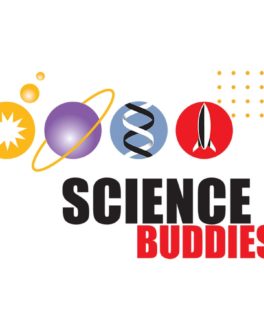 By: Tina Lanese
What makes STEM literacy so important?  STEM literacy not only prepares our children to meet today's challenges and develop the skills necessary to solve the problems of tomorrow, but also open students to STEM fields offering limitless career, academic and personal growth opportunities.
I began working at Science Buddies when we first launched in 2001 and have had the pleasure of helping the organization expand from serving a few hundred students to serving millions every year. Over nearly two decades, Science Buddies has built a growing library of resources to support hands-on STEM in classrooms, at home and in after school programs across the country. As a nonprofit organization, it is the mission of Sciences Buddies to help all students – not just those with an explicit interest in science – build literacy in science and technology. Our impact is built on a foundation of universal accessibility, scientific exploration, skill-building and practical career development. With these pillars in mind, Ken Hess, an educator, entrepreneur and engineer, founded Science Buddies to inspire and educate students of all ages and interests with STEM experiments and explorations, providing the next generation of students with the skills and knowledge to become engaged citizens of the 21st century.
One of our unique resources is the Topic Selection Wizard. This tool – developed with the understanding that kids learn best when they're actively engaged and connected to a topic – helps provide students with a personalized selection of STEM topics that fit students' personal interests and prior knowledge. The Topic Selection Wizard encourages students to dive deeper into the subjects they are passionate about and encourages discovery in new areas of STEM. From astronomy to zoology students learn how science and engineering are connected to their everyday lives.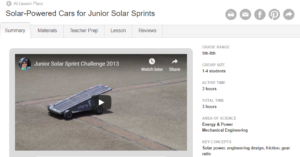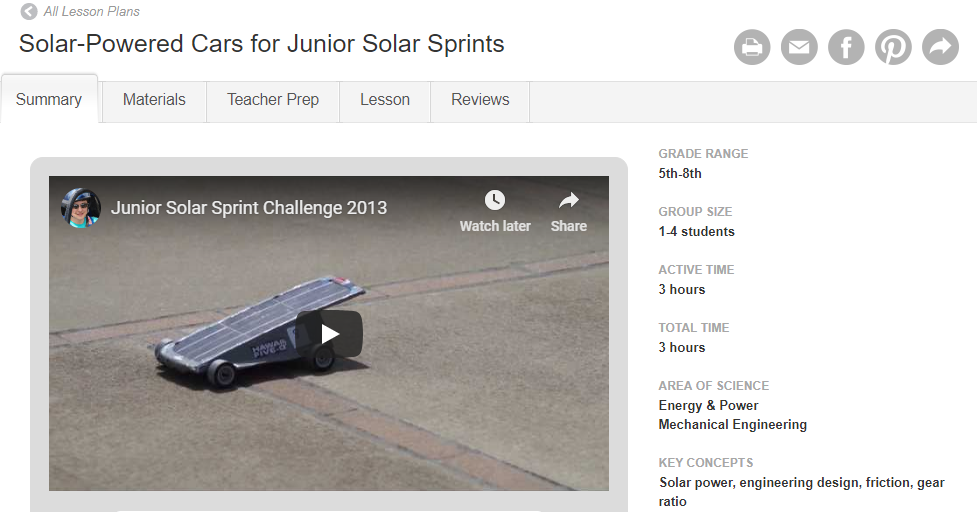 Through our partnership with AEOP, Science Buddies is reaching even more students and teachers to build on classroom learning and offer new and exciting opportunities in STEM. With AEOP's support, our team of scientists and engineers developed resources for teachers introducing Junior Solar Sprint to their schools, making STEM lesson planning more accessible to teachers. Through the JSS competition, fifth- to eighth-grade students create the fastest, most interesting and well-crafted solar-vehicles and race them against each other
Programs like Junior Solar Sprint bring STEM learning to life and give students the chance to experience the joy of exploring the unknown. STEM literacy can begin with something as simple as a question. We're here to make sure all students have access to the resources and opportunities to use those questions to pursue the thrill of scientific discovery and develop the next generation of STEM-literate leaders!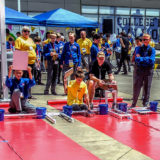 Junior Solar Sprint (JSS)
Junior Solar Sprint (JSS) is a competition for middle school students to create the fastest, most interesting and best crafted solar-vehicle possible.
More About Junior Solar Sprint (JSS)
Find a Volunteering Opportunity
Visit our Program Volunteers page for a tool to find the best opportunity for you.
eCYBERMISSION Grants
The eCYBERMISSION Mini-Grant is intended to support teachers/program leaders as they implement eCYBERMISSION with their teams. Educators (formal and informal) of students in grades 6-9 are encouraged to apply. Special consideration is given to Title 1 schools and to those with underserved/ under-represented populations.