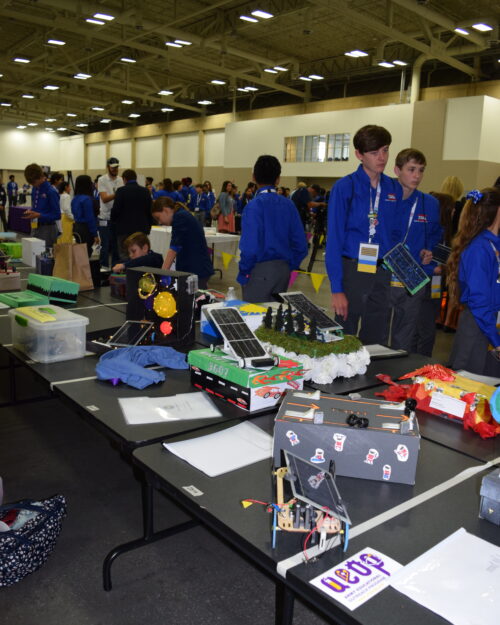 Earlier this month, Junior Solar Sprint (JSS) teams from across the country gathered in Louisville, Kentucky, during the 2023 National Technology Student Association (TSA) Conference to prove that they built the most creative and speedy solar-powered car. Over 200 students participated in this year's national JSS event, with AEOP representing five of the teams. 
Throughout the year, fifth through eighth-grade students learn about the principles of solar power and investigate environmental issues through a JSS-supported curriculum. Then, using this knowledge, students, in teams of two to four, design their own solar-powered cars. Once they have mapped out their design, the building process starts! Applying engineering skills and principles of science and math, JSS teams build, test and modify their cars until they land on the fastest version possible!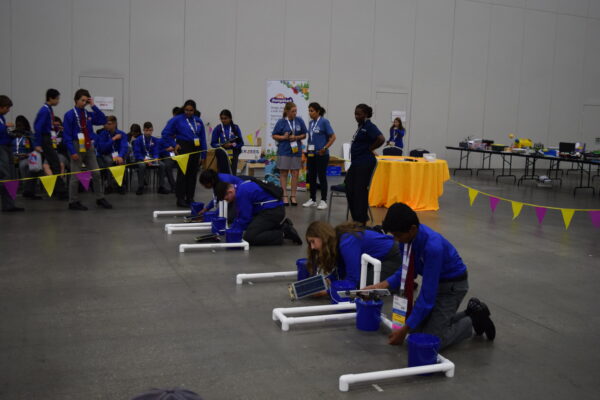 Leading up to the national competition, JSS teams have the opportunity to race their cars at regional events to test how their design operates against other vehicles. Following the regional events, teams from around the country bring their solar cars to the national stage at the annual TSA conference.
"We definitely did a lot of research to make sure our construction would go well and smoothly," explained Grace Waggoner, a seventh grader from Fort Campbell, Kentucky, and  one of the team members from one of the five AEOP teams. "Out of many test trials and runs during our practices, we were able to find our mistakes and then repair them."
Two AEOP teams, one from Helen Arnold Community Learning Center in Akron, Ohio, and one from Cocoa, Florida, placed in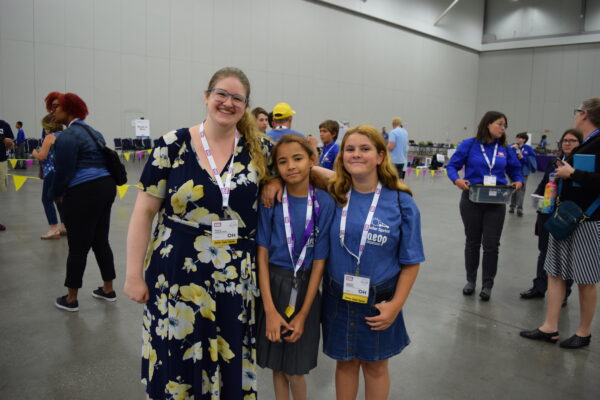 the top 10. Congratulations to all winners and to all the teams that participated. See you again next year!
Find the full list of 2023 Junior Solar Sprint winners here. To learn more about JSS visit: https://www.usaeop.com/program/jss/.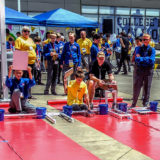 Junior Solar Sprint (JSS)
Junior Solar Sprint (JSS) is a competition for middle school students to create the fastest, most interesting and best crafted solar-vehicle possible.
More About Junior Solar Sprint (JSS)
Find a Volunteering Opportunity
Visit our Program Volunteers page for a tool to find the best opportunity for you.
eCYBERMISSION Grants
The eCYBERMISSION Mini-Grant is intended to support teachers/program leaders as they implement eCYBERMISSION with their teams. Educators (formal and informal) of students in grades 6-9 are encouraged to apply. Special consideration is given to Title 1 schools and to those with underserved/ under-represented populations.