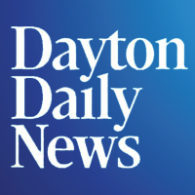 Some of the most science savvy high school students in the nation will show their research work in Dayton this month to compete for scholarships in a science and engineering symposium.
Organizers expect more than 200 student researchers who competed in 47 regional science, technology, engineering and math contests at colleges and universities nationwide to show up at the 54th annual Junior Science and Humanities Symposium scheduled April 27-30 at the Dayton Convention Center.
http://www.daytondailynews.com/news/news/local-military/national-stem-competition-coming-to-area/nq34K/
Find a Volunteering Opportunity
Visit our Program Volunteers page for a tool to find the best opportunity for you.
eCYBERMISSION Grants
The eCYBERMISSION Mini-Grant is intended to support teachers/program leaders as they implement eCYBERMISSION with their teams. Educators (formal and informal) of students in grades 6-9 are encouraged to apply. Special consideration is given to Title 1 schools and to those with underserved/ under-represented populations.