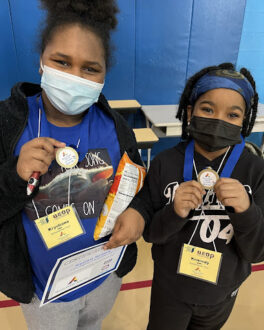 Across all our AEOP programs, we are consistently amazed by the fantastic work our kids are doing. Throughout our different summer programs, competitions, and apprenticeships, we witness first-hand how AEOP students approach problems and design innovative, creative, and out-of-the-box solutions for issues that affect our world and community. However, all of this wouldn't be possible without the hard work and dedication of our teachers, program advisors, volunteers, and parents. 
We recently spoke with Diana Rogers, one of these incredible advisors and leaders from our Junior Solar Sprint (JSS) program and eCYBERMISSION in Ohio. 
Here's what we learned from Diana and her experience with AEOP. 
Diana first got involved with AEOP five years ago when she applied for a strategic outreach initiative grant for JSS and eCYBERMISSION. In her first year, she launched pilot programs in three rural school districts and focused on training teachers, promoting the program, and recruiting students. 
The first year was a huge success and her students and teachers were hooked! For the final JSS race, Diana expected only about 30 kids to come, but over 100 students showed up.  Not only did the students and teachers love the experience, but one of her JSS teams made it all the way to the National TSA Conference!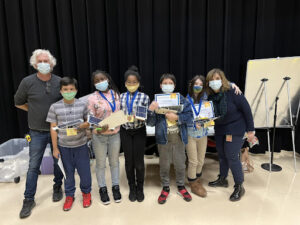 Diana was attracted to AEOP and its programs because of the way that AEOP works with kids of all levels and offers students of all backgrounds the opportunity to become involved in STEM by eliminating barriers. 
After the success of the first year, and with the support of the district administrators, teachers and parents, Diana continued operating JSS and eCYBERMISSION into the present, each year working to enroll more students in AEOP. 
What's behind the success? Diana strongly believes one of the reasons behind AEOP's success in her community is teachers' commitment and dedication to their students. From the get-go, teachers understood the importance of this program for kids and the need to support STEM after-school programs in rural school districts. Despite the obstacles that teachers faced, there was a commitment  to ensure the sustainability of the program and support students. 
During the pandemic, these obstacles became considerably more complicated with distance learning. However, once again, the teachers stepped up and offered their personal time to work with students to keep their AEOP projects going because of the positive impact these programs had on their students. 
What does Diana hope to do with AEOP in the future? She has big plans to increase access to more high-quality educational STEM programs for kids. Her first project is to replicate eCYBERMISSION at a local level. Every participating school will hold a symposium where kids present their projects, and the top three finalists will receive a savings bond, similar to NJ&EE.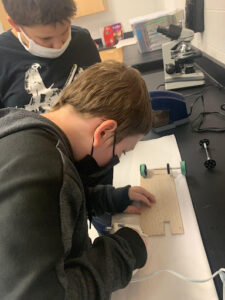 Diana is committed to implementing projects throughout her region that offer kids hands-on STEM experiences that strengthen their skills and motivate them to continue participating in STEM-related programs. 
Her second project is a study on the AEOP JSS to eCYBERMISSION pipeline. Through a research grant, Diana is working to identify how many kids who participate in JSS transition to eCYBERMISSION.    
Her overall goal is to continue to use AEOP to create high-performance school improvement cultures and build local leadership. 
What is Diana's advice to those interested in AEOP STEM programs? According to her, it's simple: don't hesitate! AEOP programs offer students the opportunity to participate in STEM activities and learn more about science, math, engineering, and the environment while encouraging them to work together and, as a team, make their community a better place. 
To learn more about Junior Solar Sprint (JSS) or find out how to bring a program to your school, contact Sue King (sking@tsaweb.org) or visit the website. To learn more about eCYBERMISSION visit the website.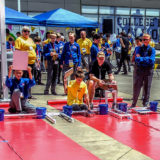 Junior Solar Sprint (JSS)
Junior Solar Sprint (JSS) is a competition for middle school students to create the fastest, most interesting and best crafted solar-vehicle possible.
More About Junior Solar Sprint (JSS)
Find a Volunteering Opportunity
Visit our Program Volunteers page for a tool to find the best opportunity for you.
eCYBERMISSION Grants
The eCYBERMISSION Mini-Grant is intended to support teachers/program leaders as they implement eCYBERMISSION with their teams. Educators (formal and informal) of students in grades 6-9 are encouraged to apply. Special consideration is given to Title 1 schools and to those with underserved/ under-represented populations.