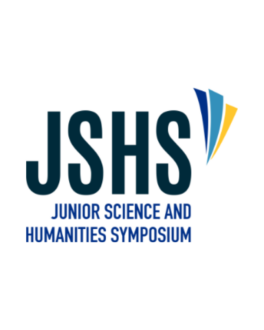 Since the Junior Science and Humanities Symposium (JSHS) began 60 years ago in 1961, the Tri-Services-supported competition has been challenging students to explore their science, technology, engineering and mathematics (STEM) interests and hone their research skills. Each year, through regional and national symposia, 8,000 students from across the U.S., Puerto Rico, and the Department of Defense Schools of Europe and the Pacific are invited to conduct STEM research and experimentation on a topic of their choosing.
Throughout the academic year, students present original research at their regional symposium to an audience of their peers, teachers, and research professionals from the Tri-Services. A select group of students from regional symposia around the country are invited to present their research at the national symposium held in April each year. Winners of the regional and national symposia earn awards and scholarships. 
"Being from an area where there are limited opportunities for young women in STEM, I was driven to search beyond my community to find available programs. JSHS provided me with a platform to explore, research and collect data. My favorite part of JSHS was having the opportunity to present my research project while gaining insightful feedback from judges and other students! It was a great way to showcase all my hard work on a topic I am truly passionate about. JSHS is unique because even though it is a competition, the symposium creates a collaborative environment where you can showcase your work and network with other accomplished students," says Bria Roettger, a JSHS alum from a DoDEA school. 
By encouraging students to develop scientific questions, conduct research and experimentation and present their findings, JSHS inspires students to pursue research paths and widens the talent pool for the STEM careers of the future. Throughout the research process, JSHS participants work closely with a mentor. These relationships help propel students along their STEM journey even after the competition ends. Knowing that not all students have access to STEM mentors in their communities, JSHS launched the Virtual Mentor program last year. This program virtually connects a student with a mentor, no matter where they are geographically located. Additionally, JSHS launched a fully virtual regional symposia for students who can't access their designated region. 
In case you missed it, JSHS has a brand new logo and an updated website! Check it out here.
Find a Volunteering Opportunity
Visit our Program Volunteers page for a tool to find the best opportunity for you.
eCYBERMISSION Grants
The eCYBERMISSION Mini-Grant is intended to support teachers/program leaders as they implement eCYBERMISSION with their teams. Educators (formal and informal) of students in grades 6-9 are encouraged to apply. Special consideration is given to Title 1 schools and to those with underserved/ under-represented populations.