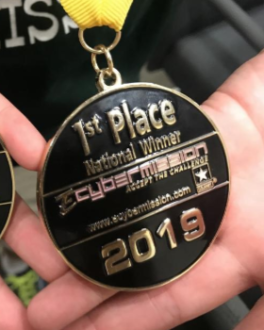 Two of our recent National eCYBERMISSION winning teams were excited to share their experience at the competition with reporter Jayme Lozano of AJ Media. The two teams from Southcrest Christian School, both under the leadership of school advisor Laura Wilbanks, were featured in the Lubbock Avalanche-Journal on July 11.
Sixth grade team 'H.O.T. C.A.R.S.' invented a device and accompanying app that alerts parents or caregivers when their child has been left in the car.  Students Ethan Djajadi, Josiah Morales and Alexa Tindall spent over a year on the project, receiving advice and helpful critiques from their advisors and from the judges at the AEOP-sponsored competition.
Seventh graders Aaron Barbee, Isaiah Baier, Dimitrio Martinez and Caleb Cole-Smith, made up team 'Oh Deer!' whose goal was to reduce the number of deer and car collisions by using light-colored plants to illuminate the roadway. The team is now planning to work with Bamert Seed Company in Muleshoe, TX and the Texas Department of Transportation to implement their project on public roadways.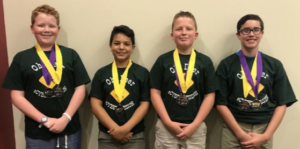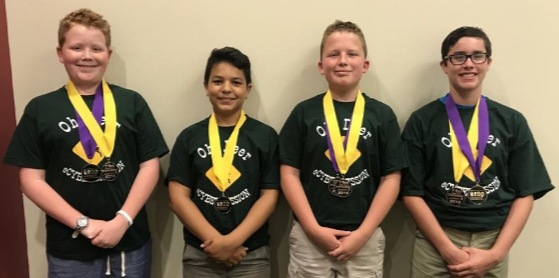 eCYBERMISSION gives students the chance to take concepts learned in the classroom and apply them to real-world issues. By linking STEM solutions to problems students see affecting their communities every day, eCYBERMISSION is showing students the invaluable impact STEM can have and inspiring them to take action. When we encourage the younger generation to care about issues in their community and to work towards solving them, we are fostering future leaders and professionals who not only appreciate the importance STEM, but of community.
Check out the Lubbock Avalanche-Journal article here. Don't forget to sign up for eCYBERMISSION 2020; registration opens Monday, August 5. Register here.
Find a Volunteering Opportunity
Visit our Program Volunteers page for a tool to find the best opportunity for you.
eCYBERMISSION Grants
The eCYBERMISSION Mini-Grant is intended to support teachers/program leaders as they implement eCYBERMISSION with their teams. Educators (formal and informal) of students in grades 6-9 are encouraged to apply. Special consideration is given to Title 1 schools and to those with underserved/ under-represented populations.