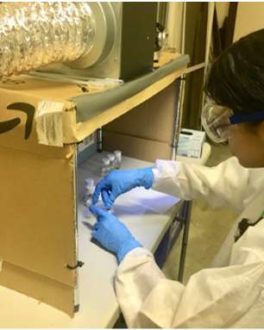 It's inevitable. At some point during your time as a student you will think to yourself "will I ever use this in real life?" The answer is a resounding YES for students who compete in our web-based science, technology, engineering and mathematics (STEM) competition. eCYBERMISSION is for students in grades six through nine who work as a team to solve problems in their community. Teams compete virtually in state and regional competitions and in-person through the National Judging & Educational Event (NJ&EE) in June each year. And like any competition, winners are selected, and prizes awarded at the state, regional and national levels by grade level.
However, each year, regional finalist teams are also separately invited to apply for the STEM-In-Action grant for funds to implement solutions in their communities. Each of the five selected teams receive an award of up to $5,000. Curious to see how it's going? eCYBERMISSION checked in with the grant recipient teams. Follow along with us.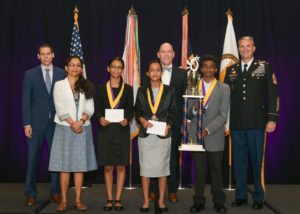 Find a Volunteering Opportunity
Visit our Program Volunteers page for a tool to find the best opportunity for you.
eCYBERMISSION Grants
The eCYBERMISSION Mini-Grant is intended to support teachers/program leaders as they implement eCYBERMISSION with their teams. Educators (formal and informal) of students in grades 6-9 are encouraged to apply. Special consideration is given to Title 1 schools and to those with underserved/ under-represented populations.