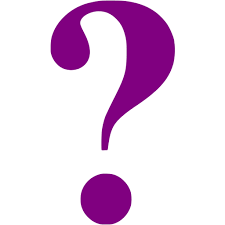 Have you ever wondered what a day in the life of a scientist or engineer is like? AEOP apprenticeship webinars are a perfect opportunity to step into their shoes!
Last summer, the AEOP apprenticeship programs sponsored a series of discussions with U.S. Army scientists.These professionals spoke about their work, and our apprentices and mentors had the opportunity to interview them and learn about a wide variety of research areas. This series is now publicly available to watch.
We hope that you'll watch these videos to explore new interests and learn about potential careers. You can hear the scientists speak about their lives, their career paths and hear their tips about studying in college and finding support from colleagues, professors and mentors.
Session 1: From Lab to Program Manager with Dr. Mathew Munson
Dr. Munson is a program manager with the U.S. Army Research Office, U.S. Army Research Laboratory and U.S. Army Combat Capabilities Development Command. He began his career in fluid dynamics – where he worked with huge machines – and is now a program manager. In this role, he seeks out people doing inventive, unique and interesting work, and funds their research. Learn about his career path from lab work to supporting research across the U.S. Army, and hear about his research interests and how the dynamics of air and liquids is essential to understanding systems.
Session 2: Chemistry in Practice with Dr. Erik Berda and Dr. Kathryn Guy
Dr. Burda is an associate professor at the University of New Hampshire, and Dr. Guy is a chemist at the U.S. Army Engineer Research Development Center. In the video below, Drs. Berda and Guy illustrate the difference between basic research and applied research through their work in chemistry. Dr. Berda's work seeks to create complex chemical structures that mimic biological structures, while Dr. Guy explains several projects that she is working on, including developing energy-efficient paint. Both provide advice about sticking to studies in chemistry. Dr. Guy speaks to the importance of persistence. She says, "Keep trying new things. You know [that you are succeeding] if you are working as hard as you can and if what you do matters."
Session 3: Ask Your Heart with Dr. Emily Reinke and Dr. Santiago Orrego
Dr. Reinke is a toxicologist at the U.S. Army Public Health Center, and Dr. Orrego is an associate professor and mechanical engineer at Temple University. AEOP students and mentors interviewed Drs. Reinke and Orrego, who discussed their research and educational experiences. Dr. Reinke explained how and why she applied for and enrolled in the SMART Scholarship Program through AEOP. Both Dr. Reinke and Dr. Orrego spoke about how they find balance between work and life responsibilities. They also explained that in order to find your passion and path in STEM, you have to be willing to "ask your heart."
Dr. Reinke mentions the ORISE internship administered through the U.S. Department of Energy.
Additional Resources
During the webinars, we also mention additional websites where you can find more information about other AEOP and Department of Defense programs:
AEOP website for more opportunities
DoD STEM opportunities listed on JSHS website
Find a Volunteering Opportunity
Visit our Program Volunteers page for a tool to find the best opportunity for you.
eCYBERMISSION Grants
The eCYBERMISSION Mini-Grant is intended to support teachers/program leaders as they implement eCYBERMISSION with their teams. Educators (formal and informal) of students in grades 6-9 are encouraged to apply. Special consideration is given to Title 1 schools and to those with underserved/ under-represented populations.