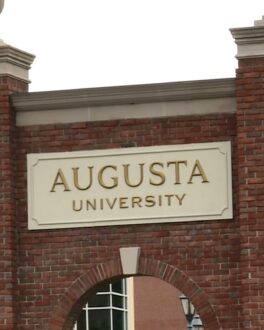 Three undergraduate students and one high school students spent the summer at the Medical College of Georgia at Augusta University in Georgia for a hands-on research apprenticeship experience under the mentorship of Dr. Jay Hegdé. The pre-med students spent six weeks in Dr. Hegdé's laboratory, collaborating on research, which was concluded with a peer-reviewed article. Their article is currently in review in the journal Frontiers for Young Minds.
Anila Kankipati, a third-year biology student at Augusta University, learned quickly the challenges that come with developing an original research paper during her time in the Hegdé lab.
"I walked in knowing very little about the research side of biology and was more familiar with the clinical side," said Kankipati. "I didn't consider all the challenges and the wins our team would confront along the way."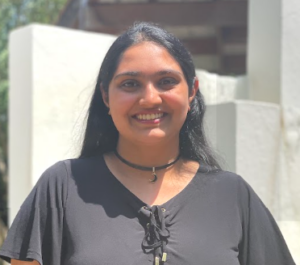 While developing their research paper, titled How Do We Recognize Someone's Face from  Different Angles? (Hint: We Utilize Our Visual Constancy), the students became subject matter experts on the topic of visual constancy. This high-level and complex neuroscience concept required the apprentices to do an ample amount of reading and experiments in the lab.
Dr. Hegdé is an Associate Professor at the Medical College of Georgia and a decade-long member of the AEOP community. Students have been spending their summers as apprentices  in the Hegdé lab for almost 10 years. When it comes to selecting the apprentices, Hegdé is intentional about choosing students who may not have experience or background in brain science.
"I don't select students who will come in already knowing the material," said Hegdé. "The biggest thing I look for is the motivation to learn and ability to work with a team. That's how I selected the 2021 apprentices."
Because of the location of Augusta, which lies on the western border of Georgia with South Carolina, Hegdé also has a unique opportunity to welcome students from the surrounding rural areas and minority communities to experience the lab.
"You often don't see minority populations or women joining the STEM fields in this geographic area," said Hegdé. "If you look at the reasons why, it has nothing to do with ability, interest or anything that matters professionally. It's simply that the students didn't have the opportunity or exposure to something like the AEOP Apprenticeship program."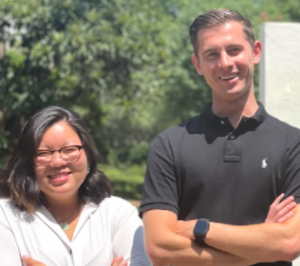 Hegdé gives guidance and resources to the students, but never gives them the solution to a problem. He's been known to have a red pen when reviewing apprentice work and he isn't shy about using it. David Murray, a fourth-year neuroscience student at The George Washington University, said that Hegdé's balance of teaching and challenging helped the students better understand the research process during the program.
"Jay's exceptionally upfront and honest," said Murray. "He's really interested in teaching you, but he's also pushing you and not sugarcoating anything. That was important because our group needed a degree of course correction throughout the process."
The Hegdé lab not only gave students the opportunity to experience hands-on research but has inspired other interests and opportunities within STEM. The program informed future research aspirations and even gave students a leg-up when applying to other programs and internships, according to Brittney Truong, a third-year biology student at Augusta University.
"The AEOP Apprenticeship Program in the Hegdé lab solidified my desire to go into research," said Truong. "I didn't know that there were so many topics to research and I definitely want to continue exploring it in the future."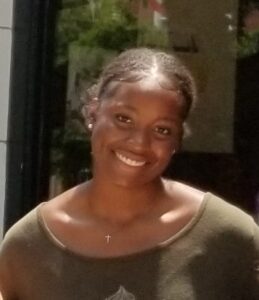 The apprentices were not only immersed into hands-on research, but also got to collaborate with each other during the process. This social skill is something they will use throughout their STEM careers, they agreed.
"I have definitely developed my group cooperation skills and gained true science research experience," said Breyanna Collins, a first-year biology student at South Carolina State University. "During the apprenticeship, I worked through constructive criticism and true teamwork, which I will continuously use in college and the workforce."
As Hegdé's apprentices enter their final years of their undergraduate studies, they are using their AEOP Apprenticeship experience to encourage their peers to explore STEM and find the confidence to follow  their pathway to a STEM career.
"STEM gives you a little window into how everything works," said Murray. "You can go your whole life without knowing much about the brain, but things are a little more enriching and interesting if you do."
Learn more about the AEOP Apprenticeship opportunities here.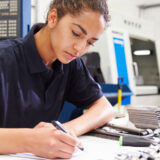 Undergraduate Apprenticeships
Undergraduate students have the unique opportunity to conduct real-world, U.S. Army-sponsored research alongside scientist and engineer mentors in world-class facilities at university labs or U.S. Army Research Laboratories and Centers.
More About Undergraduate Apprenticeships
Find a Volunteering Opportunity
Visit our Program Volunteers page for a tool to find the best opportunity for you.
eCYBERMISSION Grants
The eCYBERMISSION Mini-Grant is intended to support teachers/program leaders as they implement eCYBERMISSION with their teams. Educators (formal and informal) of students in grades 6-9 are encouraged to apply. Special consideration is given to Title 1 schools and to those with underserved/ under-represented populations.