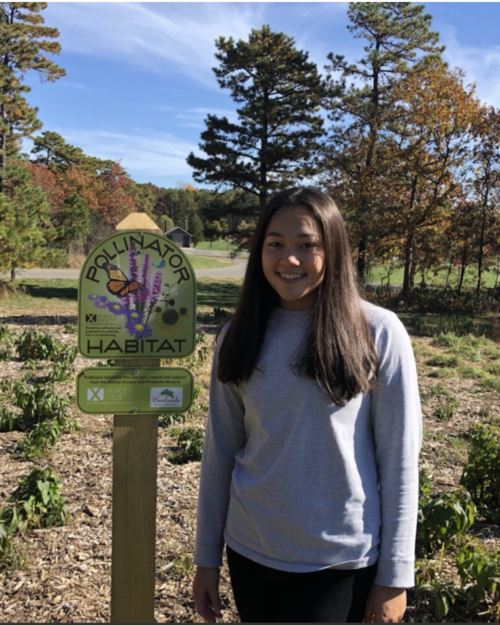 Many of you may know Katie Culbert as the winner of the 2020 AEOP Alumni Challenge or as the host of AEOP's Profiles in STEM series or as the third place Life Science poster winner at 2022 National JSHS to name a few. To say the least, Katie is an AEOP All-Star. 
It all started in 2020 with the AEOP Alumni Challenge, Bee Remarkable. This sustainability challenge asked students to explore and research environmentally friendly solutions to save the declining number of pollinators. Although Katie was already aware of the important role pollinators play in our ecosystem, participating in this challenge unlocked a new passion, beekeeping. 
After the challenge, Katie took her newfound interest back to her community and looked for ways she could help save the honey bees and educate the world about their importance.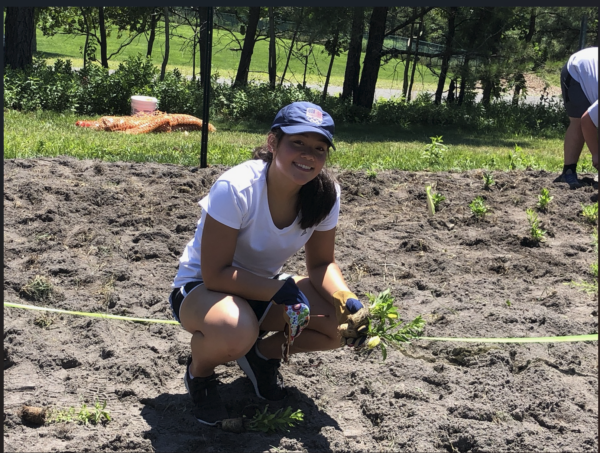 "When I first became interested in honeybees, no one in my family had ever done beekeeping and I had never been around bees," Katie recently told CBS NY. "So I contacted the Central New Jersey Beekeeping Association, who connected me with local beekeepers."
Now, Katie's "bee" network is far reaching, including state and local beekeeping associations and university researchers from Rutgers, Stockton and the University of Florida. She even has her own beehives and a pollinator garden in Jakes Branch County Park. 
"I became determined to commit myself to not only my research but also to educating others about one of the world's most important pollinators," Katie later told CBS, which led her to start a 4-H beekeeping club.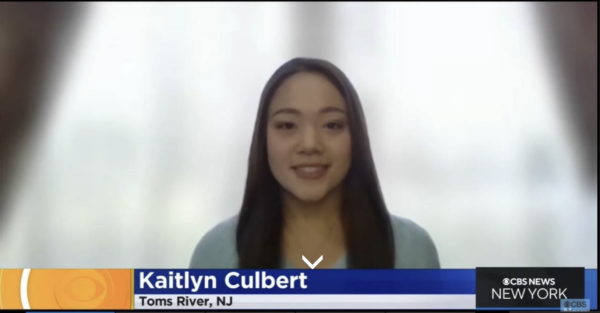 Katie's mission to save the bees and engage her community recently earned her the Governor's Environmental Excellence Award from the New Jersey Department of Environmental Protection. Additionally, she was named the 2023 New Jersey Honey Queen by the New Jersey Beekeepers Association. Her recent successes were covered by CBS NY and the NJ Patch. 
However, according to Katie, her work is far from over! She looks forward to continuing to deepen her research and work with honey bees in the future. 
Katie is actively involved in her AEOP community and currently serves on the AEOP Membership Council and is a contributing writer to the AEOP Alumni "Takeover" Newsletter. Want to stay in the loop on Katie's beekeeping adventures? Subscribe to her YouTube channel, Katie's Adventures in Beekeeping, or follow her on Instagram at @kt.bees. You can also catch Katie on the monthly Profiles in STEM episodes where she interviews different STEM professionals about their careers. 
Find a Volunteering Opportunity
Visit our Program Volunteers page for a tool to find the best opportunity for you.
eCYBERMISSION Grants
The eCYBERMISSION Mini-Grant is intended to support teachers/program leaders as they implement eCYBERMISSION with their teams. Educators (formal and informal) of students in grades 6-9 are encouraged to apply. Special consideration is given to Title 1 schools and to those with underserved/ under-represented populations.