AEOP programs offer opportunities for students in elementary, middle, high school, college and beyond. We are proud of all of our STEM leaders and leaders in training. Our AEOP alumni represent a diverse range of backgrounds and experiences. We want to stay in touch with each of you and help you connect with each other. 
Each month AEOP features one of our program participants and future STEM leaders. Read what these alumni have learned and what they are up to now. If you're an AEOP alumni and want to tell your story visit us here: https://www.surveymonkey.com/r/AEOPAlumniSpotlight

To ensure you hear about all upcoming alumni events, be sure to sign up for our newsletter.
February 2018
 
"Do it! I believe in trying new things and stepping out of your comfort zone. This gives you the best opportunity to grow in all areas, personally, professionally and intellectually. I grew a lot from this experience and you can too! "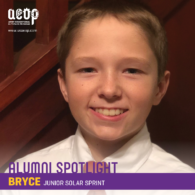 "…math goes hand in hand with design and engineering for many of our JSS projects, and I have learned a lot."
---
January 2018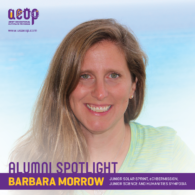 "Start with simple designs or prototypes. Those are the ones that morph into winning ideas. Students often fall into the trap of visualizing the final product and not veering from that vision. You have to be willing to take risks and accept failure. It's in failure where learning and success occurs"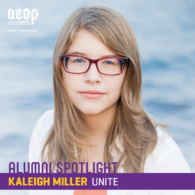 "Although my program ended, the doors AEOP opened for me remain opened."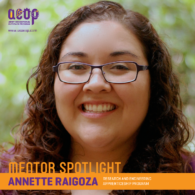 "Try to get involved in research as early and frequently as possible. Feed your curiosity."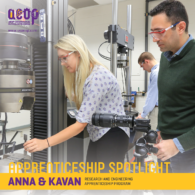 "What makes being a scientist such a unique job is that you can see your direct contribution in society. It's amazing when you realize your discoveries have an impact on human life, and it's equally satisfying when you pass your learning to a new generation."
---
December 2017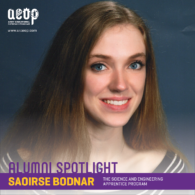 "Participating in the internship this summer opened my eyes to the real-world applications of STEM."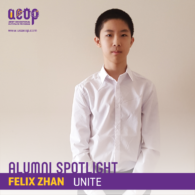 "An added bonus was how I was able to work with the UNLV Writing Center to build my research paper writing skills and strengthen my skills to read and analyze published research."
---
November 2017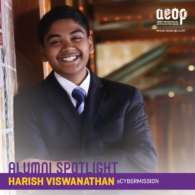 "…After AEOP allowed me to witness and take part in engineering a product from scratch, I decided to explore the world of programming."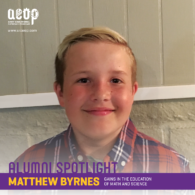 "I didn't initially realize all of the cool, fun stuff often part of the job for military civilian scientists and engineers."
---
October 2017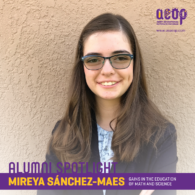 "… AEOP programs offer students of all backgrounds unique and exciting opportunities to learn from professionals and gain experience solving real-word problems."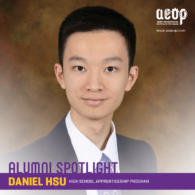 "Just within a couple weeks, my mentor, Mr. Zhonghe Liu, taught me a variety of vital skills including running simulations, testing in the lab, processing data and designing with AutoCAD."
---
September 2017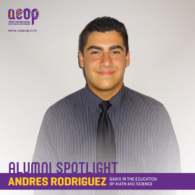 "The best part was not just meeting new people, repelling off of a 40-foot building or disassembling guns, but getting hands-on experience with cyber security, robotics and electrical circuits."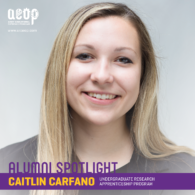 "I regularly conducted research in the Singh Center for Nanotechnology, surrounded by state-of-the-art equipment, and worked with graduate students in my lab."
---
August 2017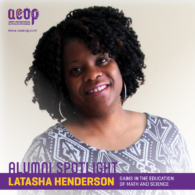 "Being a part of this program allows me to bring STEM experiences to the students in my classroom, and share my experiences with my colleagues to enhance in-school STEM education."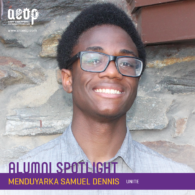 "I focused on using math and science skills to pursue a career based on helping others, and now my passion can become a reality."
---
July 2017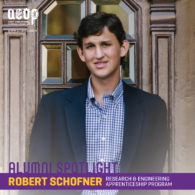 "Thanks to AEOP, I was exposed to an area of study I now want to explore further."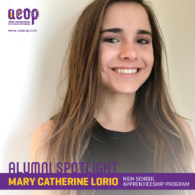 "AEOP has enabled me to contribute to the development of this innovative technology that I have been interested in for as long as I can remember."
---
 June 2017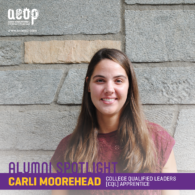 "… I was able to publish the work I did during my two summers in the CQL program,which dramatically improved my CV."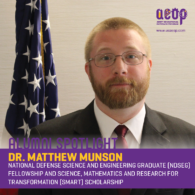 "… I was able to start working immediately after I completed my degree, entering the U.S. Army Research Laboratory as a research aerospace engineer."
---
May 2017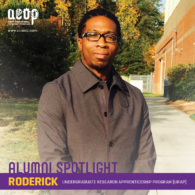 "Do not be discouraged by the workload! Approach each day with the mindset that you will get better. Study and work diligently and stay focused. This program will open numerous doors and possibilities."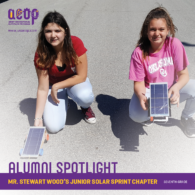 "You have to be a critical thinker and a problem-solver. Choose your team members well. Also, do not be afraid of using different materials and making changes if something does not work correctly the first time."
View Mr. Stewart Wood's Junior Solar Sprint Chapter's Profile
---
April 2017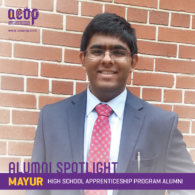 "Without my experience in HSAP, my scholarship application would not have been nearly as strong as it was."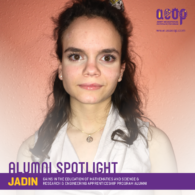 "The best thing about REAP was that we got to work with our mentor every day and we were able to ask him many questions."
---
March 2017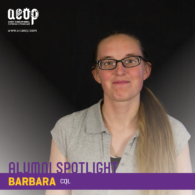 "I gained valuable experience working with different types of research equipment and met with researchers at the ATF and DoJ."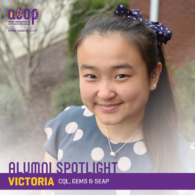 "Through AEOP I learned the basics of electronics, enjoying hands-on, mentor-guided practice that allowed me to develop a deeper and even broader understanding of the computer sciences."
---
February 2017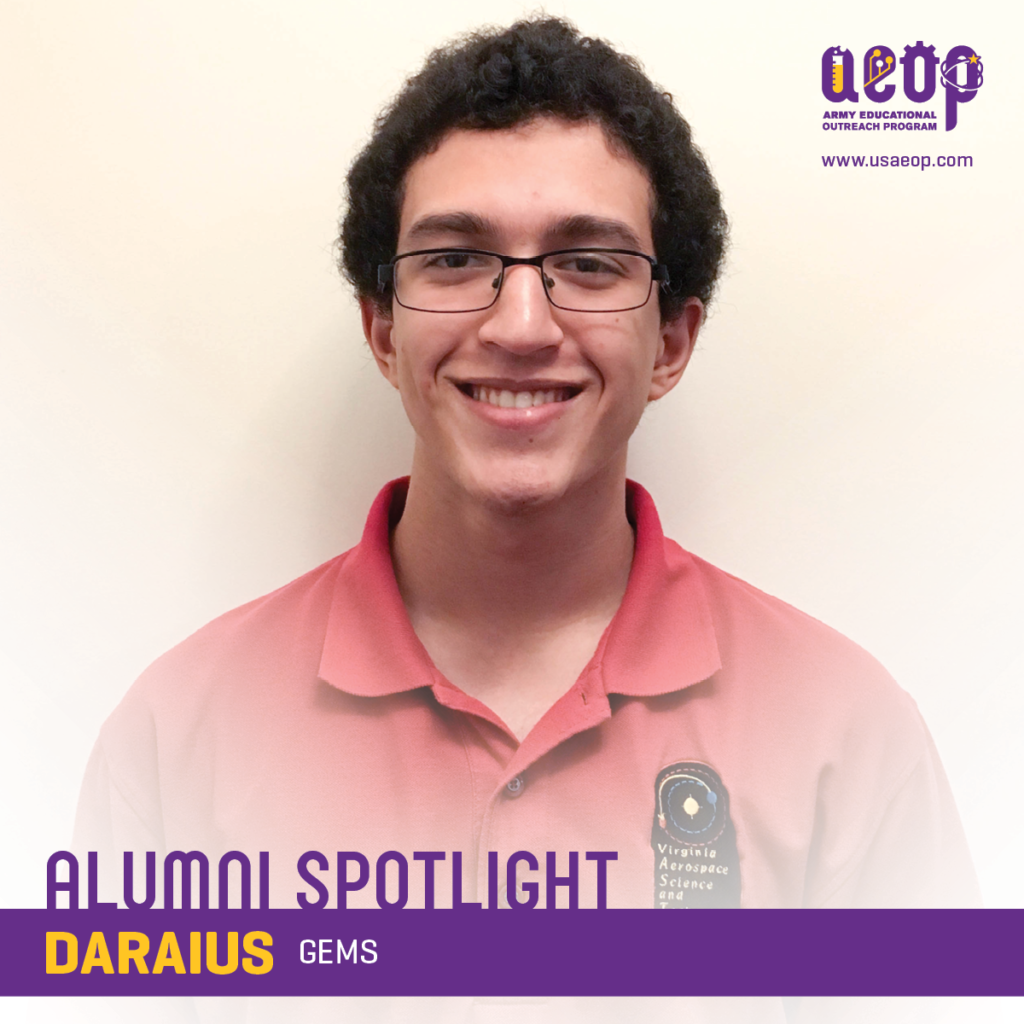 "I have decided I want to become an engineer and develop solutions that will improve lives and communities around the world"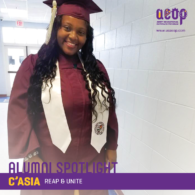 "I realized I can aim for the stars. I will break down barriers as an African-American female and pursue a career in a STEM field, specifically mathematics."
---
January 2017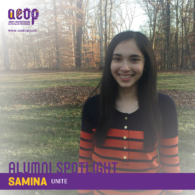 "As a result of the UNITE program I feel confident in saying I am a powerful, intelligent, Asian-American woman and I will succeed in STEM."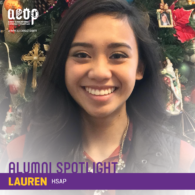 "In learning about something so new, I was exposed to a compelling side of something that I loved, making me even more confident that I want to study in this field in the future."
---
December 2016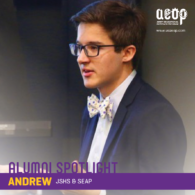 "My experience beyond the research lab taught me how to seek out, identify and read papers related to my research questions."
---
November 2016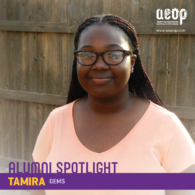 "Participating helped me decide what I wanted to do for my future career."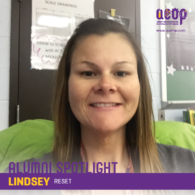 "Learning from engineers was such a unique experience that I would not have had without being enrolled in the RESET program."
---
October 2016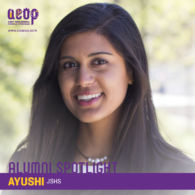 "Most of my learning at this conference was experiential learning from my peers."
---
September 2016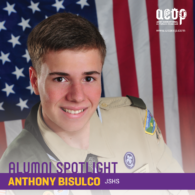 "This process of learning new things to improve a field was what I knewI wanted to continue after JSHS."
---
August 2016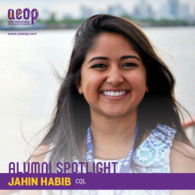 "The people that you will be working with are unbelievably smart and
helpful—they will guide you to where you want to be."
---
JULY 2016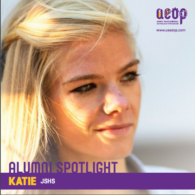 "JSHS also drastically increased my interest in engineering and influenced my decisions to pursue mechanical engineering."

View Katie's Profile